I am so pleased to welcome Nancy Loyan to
my blog today. Nancy's diverse writing
interests and incredible dedication to research make her a wonderfully
interesting author.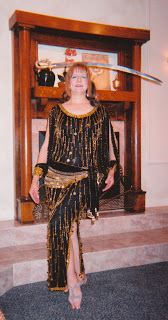 Thank you,
Betty, for inviting me to be a guest on your blog.
Nancy,
please tell us a little about yourself.
Well,
Superman and I have a lot in common. We're both from Cleveland, Ohio. During
the day, we are bespectacled writers but by night we transform. Clark Kent becomes
Superman the Superhero and Nancy Loyan becomes Nailah, Middle Eastern belly
dance instructor and performer. However, today we are discussing Nancy and her
career as a multi-published author. 😉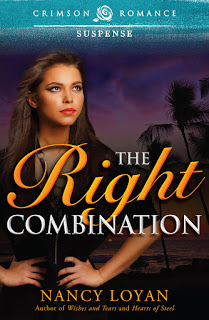 I've been
writing ever since I began composing picture books for fellow students in
elementary school. "Real life" led me to John Carroll University where I
majored in marketing and careers in retailing, outside sales and marketing.
About ten years ago I took the plunge to become a full-time writer. I
specialized in construction, architecture, histories, profiles, antique safes,
dance and special interest for local and national publications. This led to my
first non-fiction book, a local history and on to
Cleveland,
Ohio: A
Photographic Portrait
, a coffee table book I researched and wrote the text
for. This was fun because the publisher is out of Massachusetts and the editor
contacted me.
My love,
however, has always been fiction. My first novel, "Paradise Found," set in the
exotic Seychelles Islands, was published in 2011. I have since been contracted
for six novels with Crimson Romance. My first release was Lab Test, a humorous paranormal about what would happen if your dog
were human. It was followed by Hearts of
Steel, a contemporary romance, and Wishes
and Tears, a time travel back to the Great San Francisco earthquake. My
latest, The Right Combination,
released on May 27, is about the hunt for serial killer who is targeting the
nation's top safe and vault technicians. It's my "write what you know" book
since my husband and I collect antique safes … a long story.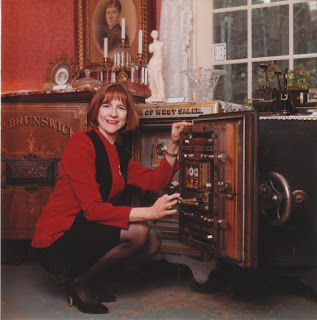 I love how diverse your books are! What
books have influenced you as a writer?
Writers always
begin as avid readers. The first books to influence me were fairy tales like Cinderella, Snow White, and Rapunzel. I've always liked "Happily
ever after," so I suppose that's why I now write fairy tales for adults. As a
teen, I absorbed books by Barbara Cartland and loved the classics Wuthering Heights and Jane Eyre. Later, I discovered
Jacqueline Suzanne, Danielle Steele and Nora Roberts. This is when the light
bulb hit and I began writing.
It sounds like life was preparing you for
this career. Has writing changed how you read books now?
I still gravitate
toward the same types of books. I like women's fiction and romance and prefer
happy endings. So much of the news is depressing and I prefer my entertainment
to be light and fun, pure escapism. As a writer, I do tend to play editor when
reading and have been known to use a red pen to make corrections in books. This
is a drawback with e-technology.
I love to
conduct research. Actually, I often do the research and then come up with the
idea for a novel. I use travel as part of the research process. For example, my
husband had a three-week architectural photographic assignment in the
Seychelles Islands, 1,000 miles off the coast of Africa. I was able to tag
along and immerse myself and the atmosphere and culture of this paradise on
earth. I began taking notes and wrote the first three chapters of Paradise Found while there. In The Right Combination, a large chunk of
the story takes place in Hawaii. I used my travel notes from a vacation there
as research for the novel. My experience in writing about antique safes, gave
me the inspiration for the plot of this novel. All of my novels have a personal
connection in regards to research. It's been said to "write what you know or
what you want to know."
You've travelled to some very romantic
places which is great for setting up romantic scenes. How do you handle spicy
sex scenes and relatives? Are your family and friends supportive or do they
choose not to read your books because of their sensual nature?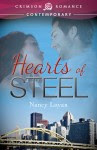 It's
interesting that you would ask this question. My novels are all sensual but
deal with people who are in love and in committed relationships, much like in
real life. It's funny how when you put this reality in novels, people are
startled. My mother is 95 and finally read parts of my novel
Hearts of Steel
because I dedicated this
novel to my family and ancestors because of the steel industry connection. She
kept
commenting about the steamy sex scenes. Actually, I think she pages
through the book looking for them! I
told her that writers have vivid imaginations. A cousin wanted to read a copy
of the book and my mother dissuaded her because of the sex scenes. I commented
that my cousin has two children so, apparently, she knows what sex is. I do get
raised eyebrows and winks. I gave up defending myself since being a romance
writing belly dancer gives a bit of an impression. I embrace it. After all, at
my age being considered sensual is a complement.
I think I'd like to meet your mother! What
kind of a response do you get when you tell people you are an author?
It's funny.
I get one of two responses. The usual response is awe and praise. "Wow, you're
a published author!" If they've read my book, it's a bit of fawning. From
aspiring authors it's admiration. To be multi-published lends credibility and
some respect.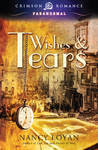 On the other
hand the other response is, "I can write a book, too. What is there? You just
sit down at your dining room table and write." (actual words). I love the "I'm
going to write a book, too, and get it published. Big deal." (actual words). As
a fitness ad Cher once promoted and stated, "If it were in a bottle everyone
would be doing it" applied to writing. Writing, getting published, and selling
books isn't easy. I'm a twenty-year "overnight success."
Thank you,
Betty, for the fun experience!
Thank you
for being a guest on my blog today, Nancy.
I wish you great success with all of your books.


Order Nancy's
books at: