My life changed one year ago today. Love's Destiny was released on June 4,
2012 launching my career as a published author. Dreams do come true, and I have
many people to thank.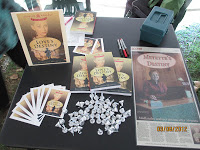 © I
thank
Jennifer Lawle
r, the acquisitions editor at Crimson Romance at that
time. Jennifer read my query letter and
Chapter One and then asked to see the manuscript. Shortly afterward, she
emailed my first contract. How can I explain the validation I felt when I
received her email? Yes, I believe in myself as a writer, but to have an editor
believe in me too? Priceless. My "love
language" is affirmation, so you can imagine the wild Happy Dance I did that
day.
© I
thank
Crimson Romance
for selecting me as one of their debut authors. How
exciting to be a part of the launch of a new publishing company. All the excitement,
jubilation and anticipation that I used to feel as a child before Christmas roiled
within me again. I couldn't concentrate
on anything as I awaited the publication date of June 4, 2012.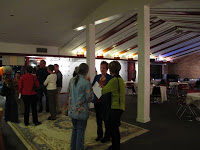 © I
thank all of my Crimsonistas—my fellow
Crimson Romance sister authors
who have
supported and encouraged me throughout the last year. The group of 25 debut
authors formed a cohesive scaffold of care and validation that has increased
each month as new authors have come on board. We have shared joys, sorrows,
triumphs and losses in a cocoon of mutual understanding.
© I
thank all of my readers who have affirmed my craft. While "no man is a prophet
in his own land", I found my family, friends and colleagues to have been most
supportive. Readers whom I do not know have sent me emails and left reviews
that have usually resulted in tears of appreciation, not to mention being
reread to anyone who would hold still long enough to listen.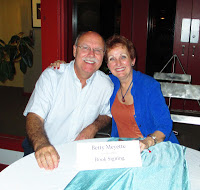 © Finally,
I thank my family. From Kate who was a beta reader, to Matt and Kristy who
weren't sure if they wanted to read a romance novel written by their mother (I
told them that Agatha Christie wrote murder mysteries, but she never killed
anyone—it's fiction) who have supported me and my crazy dream since they were
children. And to my beloved husband Rich who has endured my absentmindedness on
writing days, my tears when my muse fled and celebration when it all came
together. He told me to listen to the waves, and my life has not been the same
since.
In The Little
Prince, Fox says to the Little Prince "You become responsible forever for what you've tamed."
Now that my dream has been tamed, I feel an enormous sense of responsibility to
my readers, to my muse, to my fellow authors, to my craft. I believe in living
in a posture of gratitude, and that is exactly how I am living this day.
Order Love's Destiny and Love's Spirit at: