Today
I welcome Monica Tillery, fellow Crimson Romance author. Welcome to my blog,
Monica. Please tell us a little about
yourself.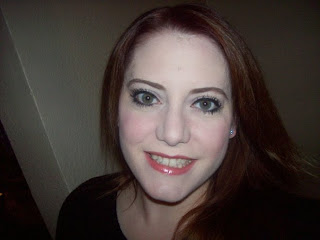 Like so many other authors, I've always been an avid
reader. I have stacks and stacks of books and hundreds of ebooks…and
yet I'm always picking up more! Becoming an author was always a dream of
mine, and I'm so excited to finally be published. I've made writing my
job, and between the book that's out, the one that I'm finishing and getting
ready to turn in, and my work in progress, it keeps me pretty busy.
When I'm not writing, I love spending time with
my friends and family. I love playing games (I've been in the same bunco
group for over a dozen years), going to movies, and meeting with my book club.
I have two wonderful sons and one handsome, real-life romance hero for a
husband. I'm a lucky girl.
How
would you describe your writing process? Do you outline? Let the muse lead you?
Or something else?
I do a little
plotting/planning and a little flying by the seat of my pants. I have tried to complete a detailed,
comprehensive outline before. I thought
it would streamline my process and help me complete my first draft faster, but
it didn't work out for me. I seized up
and started feeling twitchy and unhappy after the first page. So, now I like to have a good idea of where
the story is going, what scenes I'm going to write, and the characters' goals,
motivations, and conflicts. I usually
know how to start and end the book, and the middle is where I need to get in
and figure it out.
My
process is very similar to yours, and isn't it great to finally finish it! How
did you celebrate the publication of your first book (please keep this rated
PG).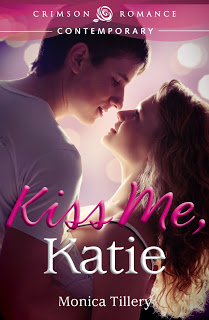 I have celebrated the
first book like crazy! My friends are wonderful,
exceptional examples of friendship. They
planned a surprise party for me to celebrate my book, and it was an amazing
night I'll never forget. They managed to
bring together almost 50 of my nearest and dearest for a party that included
dinner, a cake customized with my book cover, a gorgeous candy bar, custom
decorations, and support for a literacy program. Guests brought books to donate, and one of
our local literacy programs got a ton of great material the next day!
How
thoughtful of you and your friends to combine your celebration with such a
worthy cause. Very cool. Talk about your
research process? Do you enjoy it?
I write contemporary
romance, so my research is generally limited to locations and professions. I do a combination of reading blogs,
articles, and information online and interviewing real people. My debut novel is set on a major country
music tour, so I scoured the internet for pictures of tour buses and learned
about tour etiquette. Then I turned to a
musician that I know in real life who tours with a major act and asked him
about the ins and outs of life on the road.
He saved me from making some big mistakes!
I really enjoy finding
out about different jobs in industries that seem exciting, glamorous, or just
interesting. My latest work in progress
revolves around organic tea farming, so I've spent a lot of time learning about
the process of growing and processing tea.
I probably won't use most of what I find, but it helps lend authenticity
to my characters and my writing if I have a good idea of what they are doing.
You
are speaking to my heart now because I am a devoted tea drinker. I can't wait to read that novel. Now that you
are a published author, has writing changed how you read books?
It has. I notice mistakes more often now, such as
shifting point of view within a scene, but I still try to review books for the
story and not the mistakes I see. I read
a ton of romance, and I often find myself noting how other authors do things,
which can bring me out of the story. I'll
be reading along, immersed in the story, and then I notice that I've been
taking mental notes about how the author described something, showed conflict,
or managed a difficult transition. It's
rare that I read something great and just let myself enjoy it rather than try
to figure out how to apply it to my own writing!
What
are you currently working on?
I am thrilled to be
involved in my current project! Four
other Crimson Romance authors and I are creating a five-book continuity series
titled The Emerald Springs Legacy. My
book, Adam's Ambition, kicks off the series in February 2014.
Sounds
like an ambitious project…but very fun! What is the best piece of advice about
writing that you ever received or read? What would tell aspiring writers today?
The single best piece
of advice I have received and can give is to finish your book. You cannot fix something that has not been
written. Nobody will buy your incomplete
manuscript. It is much easier to start
something than it is to finish it, but that's the difference between the scores
of people who say they'd like to write a novel and those that actually do it.
Do
you keep a notebook in your pocket, briefcase, purse or on your bedside table
to write down ideas that come to you right away so you don't forget them?
After one too many
instances of figuring out plot problems, coming up with ideas, or writing
amazing dialogue that I promptly forget, I have notebooks everywhere now. I keep one in the car, in my handbag, by my
bed, in my bathroom, and in every room of the house. Chances are if I don't write it down, I will
forget it!
I'm
the same way. For my birthday last year, my daughter bought me a digital voice
recorder for my car. It's great, but
when I use it, I sometimes miss my turn. It's been delightful having you on my
blog today, Monica. Thanks for visiting
and best of luck on your continued success.
Contact
Monica at:
Twitter:
@monicatillery
Buy Monica's book at: