I am so pleased to welcome Brandy Dorsch
to my blog today. Many of you follow her blog, Romance Bookworm and already know what great fun Brandy is. Welcome,
Brandy. Please tell us about yourself.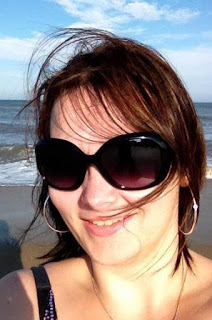 My
name is Brandy Dorsch and I have released my debut novel
Everlasting Hunger
. I am
happily married to my own personal hero, William. We have two sons, Liam and Xander and a
daughter, Harrison. I have been a reader
all my life and with the love and support of an amazing group of people, I have
turned my love of reading into a love of writing.
You also offer support to many authors
who are invited to your blog. Tell us about your new release. Where did the
seed of your idea begin?
Everlasting Hunger is a paranormal
romance. I have been tinkering with the
idea for years now but never fully developed the idea until I competed in
NaNoWriMo (National Novel Writing Month takes place every November) last
year. My vampires are a little different
than the typical vamps today. They don't
mind sharing a companion and don't have the jealous tendencies we see in most
paranormal stories.
How would you describe your writing
process? Do you outline? Let the muse lead you? Or something else?
My
writing process will probably make no sense.
I have no idea what I am writing till I start. I don't plan or outline. I can't do pieces of scenes either. I write from beginning to end. It is an odd way of writing that's for sure!
So you're a panster like me. I understand your process completely LOL. How
do you handle spicy sex scenes and relatives? Are your family and friends
supportive or do they choose not to read your books because of its sensual
nature?
My
story is spicy in some places and I wasn't sure how that was going to play
out. My friends and family know that I
don't shy away from sex, talk about sex or anything else related to it. My only hesitation was the fact that my
husband is studying to be a deacon in the church. I was worried how our church would
react. They are actually excited that I
am publishing.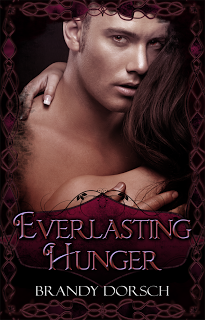 I have a similar situation, since my
husband also works for the church. What's funny is that people stop me in
church and tell me how much they enjoyed my book! Has writing changed how you
read books now?
I
can say that writing has changed the way that I read in huge ways. I find myself reading as if I am editing and
that can be distracting. I also put more
thought into character development and plot design.
It's the writer's curse, I guess. What
are you currently working on?
I
am currently working on the second book in the series. I am toying with the idea of making this a
two book series rather than a trilogy. I
have a feeling my characters are wrapping themselves up and I don't want to
drag out their story. I have several
ideas for standalone books after this and I am excited to see what comes next.
Isn't it amazing how our characters will
tell us what needs to happen? What is the best piece of advice about writing
that you ever got or read? What would tell aspiring writers today?
The
best piece of advice I have received is to just breathe and believe in your
work. Not everyone is going to like my
story. They aren't going to like that it
is part of a series and while there is a happy ending, it does continue and
leave you with questions. I am okay with
that. I am not doing this to be the next
Sylvia Day or Julia Quinn. I just want to
do the thing that I love the most, write.
That's great advice, and I agree that authors
write best when they write from the heart. Is there anything else you would
like readers to know about you?
I
would love for readers to know that I am always available to them. I run a blog (
www.romancebookworm.com
) that I am
usually on and I love to chat with readers, authors and anyone else that wants
to drop by.
How wonderful to have you as my guest
today, Brandy. I wish you great success with Everlasting Hunger and all of your
future novels.
You can visit Brandy at:
@romancebookworm
Buy Everlasting Hunger at: