I am so excited to have Jennifer Lawler as my guest today. She co-authored Feng Shui Your Workspace for Dummies which I read when I changed my career from teaching to writing.  How synchronistic is it that she later became the editor who believed in my writing and accepted my first two books for
publication?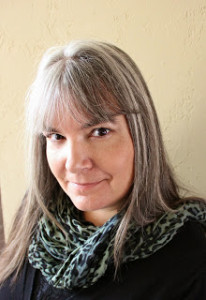 Jennifer is the author or coauthor of more than forty nonfiction books and novels, including sixteen romances at last count. She originally wrote Dojo Wisdom
for Writers
almost ten years ago, when her focus was on teaching martial arts and writing how-to books about the practice. She recently released the second edition of
Dojo Wisdom for Writers
, updating the book with material related to her stints as a literary agent, development editor, and acquisitions editor.
So, Jennifer, how does martial arts relate to writing?
The idea for the first book in this series, Dojo Wisdom, was first born many years ago, when I attended my very first promotion test as a white belt.  The judge asked one of my fellow martial artists, "Have you ever had to use your martial arts knowledge?" and that person responded, "No, I have not."  And then the judge said, "That's too bad.  You should use your martial arts knowledge every day." At first I did not understand exactly what the judge meant.  But over time, I began to see that martial arts affected my life outside the training hall.  That even if I didn't ever fend off a mugger by using a side kick, I could still incorporate what I learned in everyday life.  I developed perseverance, discipline and focus, all of which helped me in daily life.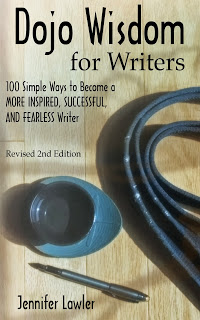 Once I began to see how I used the martial arts everyday, I decided I wanted others to discover how they could use the martial arts, too, even if they never threw a punch or walked into a dojo
(training hall).
Dojo Wisdom for Writers
is a direct result of my martial arts training.  I had always wanted to be a writer, from the time I was very small.  But for some reason I was never successful.  I would write and receive rejection letters and lose confidence and try something else for a while and then write something new and receive rejection letters . . . the whole process was maddening and frustrating.  But training in the martial arts taught me everything I needed to be successful as a writer.  The day I earned my black belt – me of all people! – I thought, "If I can do this, I can do anything. I can be a writer –I can even make a living as a writer."  And so I got started.  And I was
right. Within six months I had two book contracts and was on my way. That was nearly eighteen years ago, and while the business has had its ups and downs – and I've had my share, too – I
credit my ability to succeed with my martial arts training. Learning these lessons has helped me and countless other martial artists improve our lives. These lessons have helped me become more focused and happier and to achieve more.  But the lessons aren't strictly for martial artists.  Anyone can learn them, understand them and apply them to their own lives.  These lessons are meant for those who might never step onto the mat, might never be able to, might never want to.  My hope is that writers can use this
information to inspire them to dream bigger and achieve more!
Tell us a little about yourself.
Well, obviously I enjoy martial arts! Even though I don't compete anymore, I still find myself applying the principles of martial arts to my daily living. I'm a freelance writer, so you'll find my work in magazines and online sites (Writer's Digest and Bankrate.com are just two examples), and of course I have written all those books. I enjoy teaching other writers the craft and have dedicated a website to that purpose: www.BeYourOwnBookDoctor.com.  In addition, I have a teenage daughter with special needs, and she is the source of a great deal of joy and inspiration. I occasionally write about her on my blog, "Finding Your Voice"
[www.jenniferlawler.com] and am working on a book of essays about life with her. I live in a small town in Kansas and tend to be a bit of a workaholic, so my hobbies come and go. Recently I've been working with glass and learning how to do glass fusion. I love creative work where I'm so absorbed I don't even notice the time passing!
Thanks for visiting my blog today, Jennifer. It's an honor to have you as my guest. I wish you continued success with all of your writing projects.
Buy Jennifer's books at