We all can name a teacher who inspired us, affirmed us, or affected us in a meaningful way. For me, that teacher was my college English professor Larry Levy. His encouragement and affirmation sparked within me a belief in myself as a writer. Larry is the author of I Would Stay Forever If I Could, and  I am honored to welcome him to my blog today.
Welcome, Larry. Tell us about your process as a poet.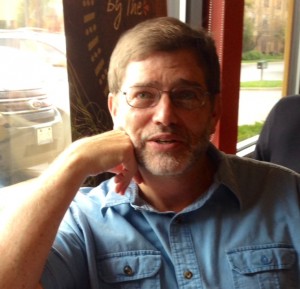 Usually my poems begin with a first line that provides at least the suggestion of a path I might follow.  Often I have only a slim idea what the poem is about. If I do have an idea where it's going, I try to remain open for possible surprise.  Often a poem evolves in ways I did not see when I began.  This may sound like a bit of hocus pocus, but there is a certain mystery to it.  I'm not always sure where my choices come from.  They feel right.
One recent poem began with a memory of swimming across the Genesee River where it flows north into Lake Ontario.  My friends and I were young and strong and, of course, immortal.  We gave no thought to the fact that people drowned in that current.  We just dove in with all the hubris of teenagers.
But as I wrote I began to go in a different direction.  I thought of the recent wars in Iraq, Iran, and Afghanistan, of the too-frequent articles in our local newspaper about a young man from the area, often a teenager, who had been
killed while serving in those areas.  The articles seemed to follow a pattern—a boy who everybody liked, who played on the football team, was a hard worker, had a winning smile, and who from an early age wanted to enlist.  And now that young man was dead, often within a year after completing basic training and being put in harm's way.  Usually the boys in the paper were not people I knew, but I did have a high school classmate like them, who died in Vietnam within a year of graduating.  Occasionally I look at his handsome, smirking face in the yearbook, wondering what he might have made of himself had he not
enlisted.
So, here's that poem that began in one place and ended in another.  It has a six-line stanza with regular or slant rhyme. I never begin with a form in mind, nor do I understand exactly how this or any form happens in my work.  I listen to the opening, and if a form emerges, if it makes sense for the poem, I try to follow it.
Volunteer
That sixteenth summer, on a dare,
he swam across the river where
it flowed northward to the lake—
the lake that sometimes made him sick
with rashes red as poison oak.
Still, he dove into the slick,
shouting to friends Geronimo,
and immediately felt an undertow
dragging him down, his breath
quickening as he sliced the waves,
inhaling water in his nose and mouth—
it was what he knew of being brave,
sprinting headlong without a trace
of fear, feeling full of grace.
At the far pier, he clambered up
panting, bursting into a laugh,
waving, boasting like a champ.
Oh, he was blushing with life.
On a dare, he learned to iron
his creases, hunt alone
in a fog, disappear in a swamp.
In desert drab, his schoolboy face
smudged, he ignored sleep,
stalking strangers in a dark place.
And when he died a few years
later, drowning in blood and tears,
teachers recalled his ready smile.
His pastor praised his righteous pride.
Coach knew he'd gone the extra mile
to win the colors for our side.
Another poem I wrote recently began not so much with a first but a final line.  I was reading a powerful book called The Black Count about the father of the writer Alexander Dumas, a bi-racial man born into slavery who rose through the French army to great fame.  I wondered what it was like for such a man in almost completely white 18th century France.And then I thought of a
friend from decades ago, one of the few African-American kids in our almost completely white high school.  What was it like for him?
   Winning Season, 1964
        For Marvin
Though under six feet tall,
he jumped center for our team,
rising impossibly for a loose ball.
Teachers and students knew his name–
it hung in rafters for every game.
They chanted it the morning after,
woofing, rapping in clever rhyme
over the school PA, to much laughter
and hand jiving–he had it all,
our champion, our soul mate,
the only black kid in the school,
everyone's brother, no girl's date.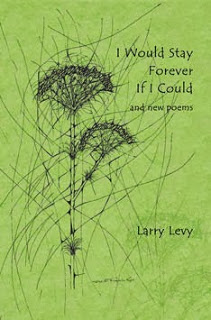 Perhaps the most surprising thing I should mention happened the final semester in college.  I had asked a young lady on what we then called a "study date," meaning we sat there with our books and papers and talked for several hours.  Afterwards, we went to a diner for a late night snack.  When she said she'd like to hear some of my poetry, I read her one called Michael Fury's Song, which was based on a minor character in James Joyce's short story "The Dead."  Fury was a young man who courts the story's heroine so sincerely and passionately that he takes ill one cold, rainy night and dies.
The poet W.H. Auden wrote in his memorial poem to William Butler Yeats that poetry makes nothing happen.  However, in this case, while I read my poem aloud in this small, Ohio diner, my date later said she thought, "Well, this one's different.  I think I'll marry him."  And, as things
happened, Cheryl Kern and I did marry and just celebrated our 44th anniversary.
So maybe poetry can make something happen.
You can order I Would Stay Forever if I Could at Mayapple Press 
A P.S. from Larry: 
For local  blog readers, can you mention that the book is available for purchase at Midland's Barnes and Noble and the MCFTA gift shop?  I'm grateful to them for shelving it, as shelf space is so limited in both places..  If someone were interested in buying a copy I'd rather they shopped locally than ordered from the publisher or a website.