Today I welcome Crimson
Romance author Joanna Lloyd to my blog. After a career nurturing and
empowering people, she is fulfilling the dream of her life—writing about love. Welcome, Joanna. Please tell us a little about yourself.
In my other lives I have been a mediator, a counsellor, worked
with indigenous people in remote areas of the far north of Australia, assessed
individuals to be foster caregivers and written forensic family assessments for
the Family Law Courts. The frustrated writer was always there, sneaking out
into assessments and reports which were sometimes a touch too colorful. Finally
when I could no longer dash about due to the degenerative progression of
muscular dystrophy, I happily gave myself over to the muse of fiction and
romance.
You've had many experiences on which to draw, Joanna! Talk about
the books you've written. What were the first seeds for ideas for your books?
How did it develop?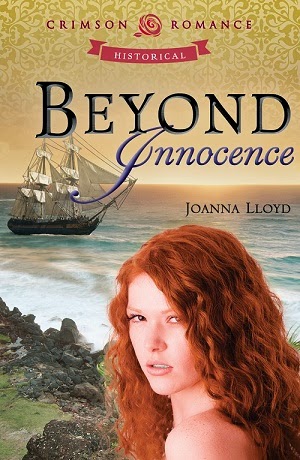 The initial decision to write fiction did not come accompanied by
clever ideas of what this fiction would look like. Just a knowing that I had to
write. So my first three books,
Whisper
of the Guillotine
(unpublished),
Beyond
Innocence
and
Shadow Beneath
the Sea,
which were historical romances, were based on different times
in history that fascinated me. Maybe the fiction brush hadn't painted me all
over yet. Around these times and events, I built my characters. However, my
next two books which are still in progress did come from seeds of an idea. One
came from a conversation I was having with a childhood friend about our
experiences in boarding school. We were both sent to another country at a young
age due to the remoteness of our home. I recognized a lingering emotional
response to this and suddenly knew I had to write
Children of the Islands
with a fictional mother and daughter,
through the eyes of the mother. This has been both challenging and cathartic.
This book is still a work in progress. The other WIP that I discuss later was
born from meeting a woman who had been burnt and was putting her life back
together.
Each book sounds fascinating. How do your characters influence
your writing? Do you have disagreements with them?
This is a great question. And the answer is yes and yes. I have
heard many writers say the same – that once they develop the characters'
personality traits, they act on their own volition, making decisions and
choices different from what the writer had planned. The most surprising
experience I've had is with my current WIP. I created my hero and heroine,
developed their characteristics, backgrounds, likes/dislikes etc. then started
writing the first chapter. The heroine walks into a bar towards the end of the
chapter, begins a conversation with a barman (not sure where he came from as he
was not planned) who happens to have an irreverent sense of humor and hey
presto this barman has pushed his way into the story and taken over as the
hero. One of my mentors tells me this is not a good thing, that the writer must
maintain control over the story and not hand it over to the characters. But
what's a girl to do?
I would love to know how your mentor manages that, because I have
had characters do similar things—just try to control them! LOL How do you
handle major rewrites?
I am not so precious about my characters or their scenes that I
can't recognize opportunities to improve the story. However, I had a huge
rewrite on one occasion with only nine days to do it, involving changes in
character traits, social status and setting. Obviously this had ramifications
throughout the entire book. I threw a small but satisfying tantrum then moved
on to accepting the challenge. It was completed with minutes to spare from the
deadline. My hope is that I will not encounter a situation like that again but
who knows? In the end we are professionals and must act like professionals, not
princesses…at least that's what I chanted through gritted teeth throughout the
very short nine days.
How do you handle spicy sex scenes and relatives? Are your family
and friends supportive or do they choose not to read your books because of its
sensual nature?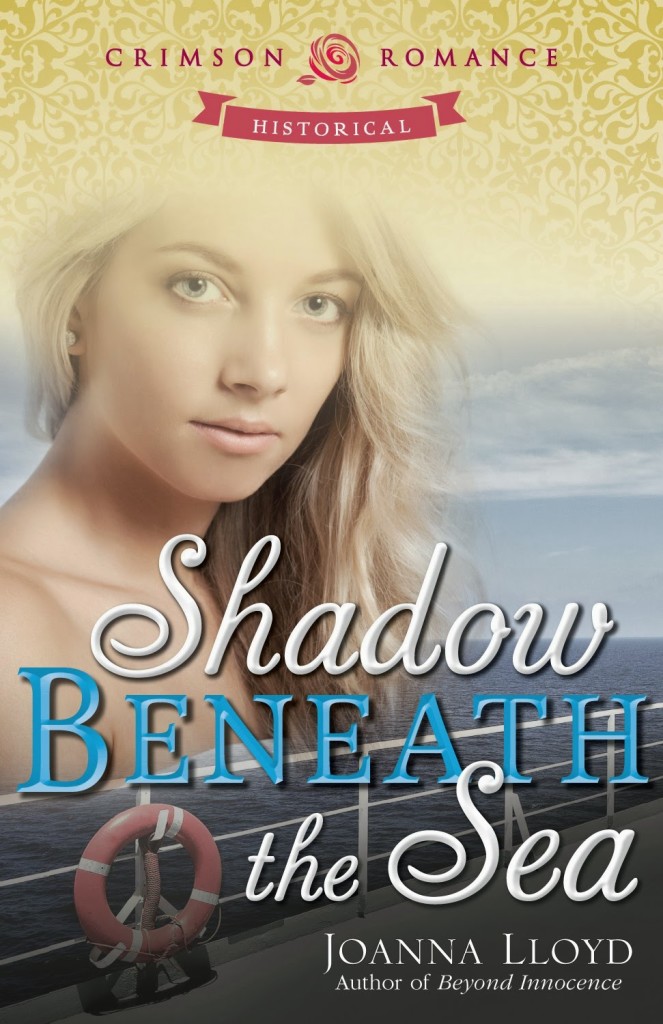 Different reactions from different family members. My two adult
sons refuse to read a sex scene written by their mother and at my suggestion that
they should do so, looked horrified – we left the subject there! My mother read
my first sex scenes when she was 86 years of age. I phoned her after and she
answered with a breathless voice saying she loved it but had to have a cold
shower and when was I writing another one? A female cousin said she loved all of
the book except the sex – "why do people have to have sex in a perfectly good
book?" I just issue a sex warning now and let them decide.
I love your mother's reaction! Is there an aspect of writing that
you favor over others, e.g. dialogue, exposition, description of a scene,
setting, or character, etc.? Is there one that is more difficult for you?
My favorite part of writing is dialogue and character action,
especially unusual or quirky secondary characters. I have more difficulty with
the thought processes of each character. I'm more inclined to have them
getting on with whatever it is they are doing rather than musing about it all.
My critic partner continually marks my manuscripts with "but what was he/she
thinking about this?"
What are you currently working on?
I am currently working on a contemporary with love elements and
unusual hero and heroine. Working title – Can
You See Me – is the story of a woman horribly burnt in a fire who is
determined to find the money to pay for surgery to reclaim her looks, her life
and her boyfriend. But the cost of the surgery is astronomical and she must
sacrifice her integrity for the money. This story is told with humor and depth
in an attempt to portray the despair of her predicament and the humorous
situations she finds herself in when trying to re-invent herself.
How do you balance writing, marketing, promoting, bookkeeping,
family and work?
This is posing a slight dilemma for me. My family members are
grown so no obligations there, but I still work part-time from home. That and
the marketing and promoting are very time draining. I will need to establish
strict times in place where I check FB and read/comment on blogs and strict
writing times otherwise I do not meet my word counts. The trouble with FB is
you never catch up because the posts never stop. Of course it's about good time
management…I'm trying!
I hear you, Joanna! It's
a difficult balancing act—but so worth it when you see your words in print and
hear that others are enjoying them. I wish you great success with your books.
Buy links for Amazon:
Beyond Innocence: amzn.com/B009VM0L8E
Shadow Beneath the Sea: amzn.com/B00EVTN332
Visit
Joanna at:
Author bio:
Born in Papua New Guinea, I, like many other ex-pats, were sent to
boarding school in Australia. After thirteen years in Sydney, I gravitated to
the lush warmth of Far North Queensland. Now that my two boys are safely
married and raising their own families, I have the time to indulge my love of
books and writing. I have always had a voyeuristic fascination with people, how
they think and why they act in certain ways. This led to studies in Psychology
and years of workplace and family law mediation. All of which convinced me it
is impossible to know what another is thinking and the most bizarre fiction
could never emulate real life.
What wonderful fodder for a writer! When the iconic John Lennon wrote "All
you need is love", he knew that every living being seeks out love in some
form. My novels are about love – romantic, passionate, parental, selfless and
self-serving. I will spend the rest of my writing life exploring and writing
about the many levels of love. Maybe the day will come when I truly understand
it.