Today I am honored to welcome Joaquin Guerrero to
my blog. I met Joaquin when we shared a table at a book signing, and his story
captivated me. Welcome to my blog, Joaquin. Please tell us a little about
yourself.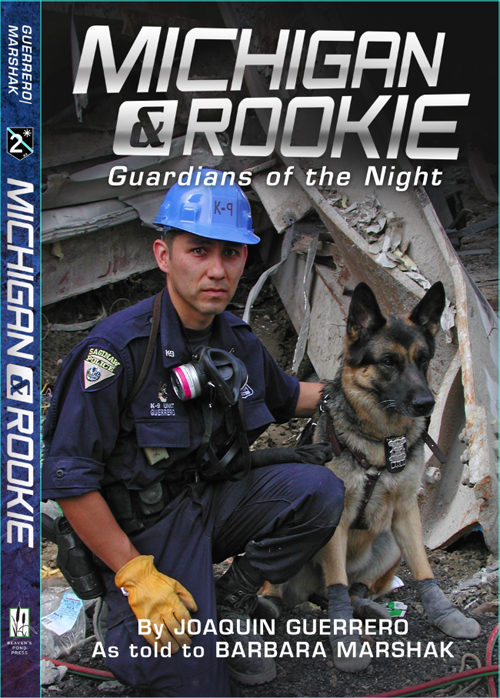 I was born and raised in
Saginaw, Michigan, I've been in law enforcement for 25 years and currently work
for the Oakley Police Department. I am also an enrolled member of the Lipan
Apache tribe of Texas. I was one of the many Native Americans that never knew
of my Native American heritage, because it was taboo to even admit or say you
were Native American for fear of repercussions. I had researched my
family's background for years trying to determine our roots, but kept hitting
dead ends. I knew I was Native American, but didn't know the specifics or if my
background was a blend of various tribes or cultures. Finally, on a visited to
my aunt in South Dakota I was referred to Robert Soto who researches geneology.
I sent him all of my information, and he discovered that my family is full-blooded
Lipan Apache. It was great to find that out, but even back in those
days, it could be something to keep quiet about. In 1980 a group Apaches
performed for then Texas Governor George W. Bush and while visiting, informed
him of a Texas law that made it legal to kill Apaches; their scalp would earn a
gold piece worth $2,000. Gov. Bush immediately started the process to enact a
law to end that. It took 13 years, but in 1993 a law was passed that said it
was illegal to kill, shoot, or scalp Apaches.
Talk about the book you've written. What was the
first seed of an idea you had for your book? How did it develop?
The reason why I wrote Michigan & Rookie: Guardians of the
Night was to inform people what police K9 Officers go through. In addition
to our regular law enforcement duties, I shared our experiences at Ground Zero.
We arrived on Sept. 12, 2001, the day after the Twin Towers were hit and collapsed and Rookie and I worked to recover
bodies for 10 days
How did you celebrate the publication of your
first book?
Never really had a
chance to do it. They mentioned my book in the newspaper story they wrote about
Rookie II and myself retiring from the police department.
How would you describe your writing process? Do
you outline? Let the muse lead you?
Or something else?
I used my own records
for research. As soon as I became police
officer I would print out clippings of newspapers and make photocopies of my "dailies"
which are records of all the calls I responded to each day. If I was going to
be on TV, I set my VCR to record any videos I appeared in. I just used my scrap
books, newspaper clippings, TV news recordings, police reports and K9 reports,
and daily work call logs that I had responded to.
Has writing this book changed you?
Not at all I'm still the
same person as I was before I wrote the book.
Was there a scene that was more difficult than
others? One that you pondered whether or not to include it?
The Karen King case I
just mentioned it in the book, but didn't want to go into detail out of respect
for the family.
What kind of response do you get when you tell
people you are an author?
I get a big "Oh" you
wrote a book?" And "what is it about?"
Tell us about the funniest/craziest/most
interesting thing that has happened to you as a writer.
The funniest story is in
Chapter 1. When I received my first K9 partner, Rookie, he busted out of every
kennel I had because he wanted to be with me. I hadn't trained for K9 dog
training yet, and I told my boss that I had to get the training NOW because
Rookie had destroyed the last kennel I had. I put the dog in my garage with my
two classic cars: a 1979 Corvette and a 1979 Camero. It was a mistake–Rookie
destroyed my garage, ate a big bag of dog food, ripped off the cover of the
Corvette and pooped on the hood. Of all the cars, he knew which one to pick. "I
gotta get this dog trained!" I told my boss. In the book, Rookie gets to tell
his side of story.
Another crazy thing
happened during Training for Apprehension where someone pretends to be a bad guy
and the dog learns to apprehend him. I had the dog on a leash with a 30 foot
lead. The dog starts running after the bad guy while I wait at the top of the hill.
The leash got caught around my leg, the dog keeps running and I get pulled down
the hill. I slide down the hill into a huge mud puddle and the dog comes back to
me thinking it's time to play. But I do have to say there are several other
wild and crazy chapters that I wrote about.
I'm asked a lot about 9/11 and that
call was a call to serve my country and to uphold the oath I had taken to
protect and serve.
What are you currently working on?
Nothing in the works
right now.
Well, Joaquin, thank you so much for being my guest
today. It was fun to share a table with you at our book signing, but I hope the
next time we do you will have your dog with you. All of your fans were looking for him that
day. I wish you great success.
Michigan and Rookie: Guardian of the Night is
available at