Today I welcome fellow Michigan author Colleen
Nye. With her varied writing background, she brings a wealth of experiences to
her writing.
Let's start with her bio:Colleen
Nye started writing at an early age. Between school writing assignments and her
love of reading in early elementary school, her love of the art started right
when she was being introduced to it. In high school, she submitted some of her
poems and short stories to various mediums including anthologies, newspapers,
magazines and contests. Several of which were published and won her awards
including a few editor's choice awards, placements in contests and even The Sarah
Endres Award for Young Writers.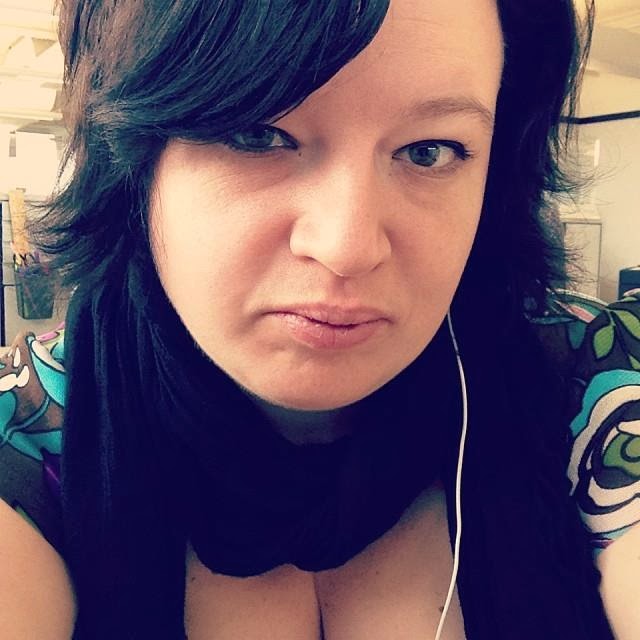 As an adult, she
branched out and worked as a freelance writer for corporations and non-profit
organizations, writing press releases for newspapers, magazines and online
blogs and web sites. She also worked with politicians to create campaign and
promotional fliers, bios and web site blurbs. Other works she has done have
been research and photography for a few Mid-Michigan sites highlighted in the
book Paranormal Lansing by Nicole Bray and Robert DuShane. She's also worked
with several companies, creating their how-to articles and product
descriptions.
In
2009, Colleen joined a writer's group called Writing at the Ledges in her home
town of Grand Ledge, MI. In 2010, they published their second anthology
entitled
Seasons of Life
. Colleen's
short story, "Full Circle" was a part of this book, being one of the longer
pieces and received several great reviews.
Colleen, talk about your book. What was the
first seed of an idea you had? How did it develop?
When in Maui
is my first solo novel. I've done a lot of other works, but this is the first
full novel I've gotten published. It stemmed from a day when I was starting
down the path for my divorce; a friend called to cheer me up by telling me
about a dream she had. After she hung up, something about the dream sparked ab
idea, and I got up off the couch, sat at my computer and started writing. Twenty
minutes later, she called back and said "You should write that dream into
a book." I replied "Funny you say that since I'm on page
eleven." Three and a half months later, and I had When in Maui.
Dreams certainly can inspire our writing! How
would you describe your writing process? Do you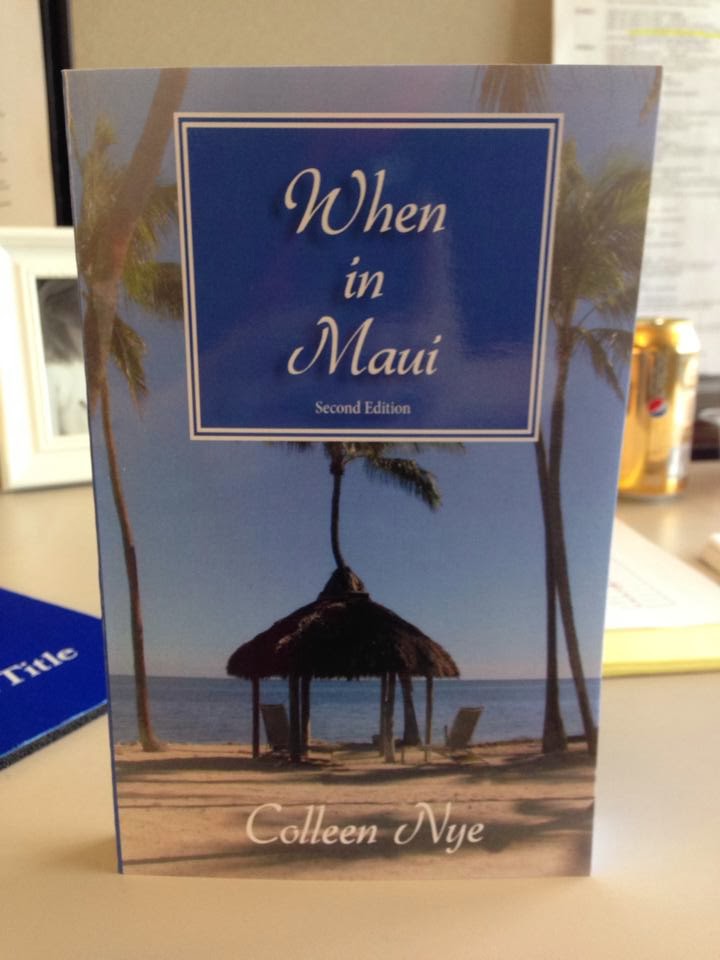 outline? Let the muse lead you? Or something else?
I have a "journal" for
each book I work on. In it, I have notes on everything… characters, things I
did, things I want to do for the story, etc. I make a LOT of notes.
Your process is very ambitious! Has writing
changed how you read books now?
I notice flaws more now than I ever
used to, but I also pick up on a good continuity or great character development
more so now also.
What kind of response do you get when you tell
people you are an author?
I get a mixed response. But more
often than not, I get the *gasp* That is amazing, you're famous, right? LOL I
have to laugh a little and tell them no. But when I'm in a festival and someone
recognizes me because of my book and asks to get a picture with me? I actually
have to wonder.
Do you work with a conference partner,
writer's group or other organization? Where do
you get support?
I have both a local writers group
and a Facebook writers group I'm active in, and I find them supremely
invaluable. I also have one or two people that read along as I write, offering
input and keeping me motivated to keep writing so that they have more to read.
It's also an extremely helpful thing.
I have an amazing support group, too and I
count my blessings for them. What are you currently working on?
I have a couple anthologies that I'm
very excited about being involved in… unique and fun projects. But as far as
solo projects? I am almost finished with a thriller I'm writing. Then, I will
be wrapping up When in Maui 2. Also,
projects I'm very excited about.
What surprised you as you wrote this book?
What amused or angered you?
What surprised me was how much
writing When in Maui helped me
through a very difficult time in my life. My divorce was difficult and going
out on my own with two young children was scary. but something about writing When in Maui gave me extra strength and
almost saved me in a way.
Thanks so much for visiting my blog today. I wish you great success with your books.
Visit Colleen Nye at: