Today
I welcome Christy Newton to my blog. Christy is the author of six novels and in
order to show them all off, we're keeping the interview short and sweet today.
Welcome, Christy! Please tell us a little about yourself.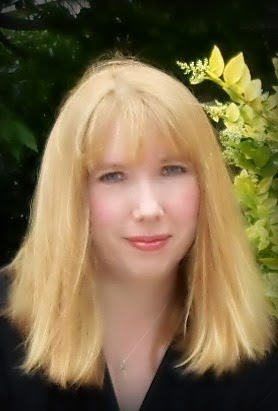 I live in Indiana with my hubby, two daughters and a
toy poodle named Lola.
How did you
celebrate the publication of your first book?
You mean after I quit jumping up and
down? LOL I think I may have eaten some dark chocolate and bought my own books.
How would you
describe your writing process? Do you outline? Let the muse lead you? Or
something else?
What is your
research process like? Do you enjoy it?
I research as I go. Research is not my
favorite thing to do—it feels a bit like homework.
What food or
beverages do you turn to while you are writing? Are you a stress eater on
deadline or a "lack of inspiration" eater when ideas are not flowing?
I drink water with lemon. I am both.
Whatever excuse I can use to eat dark chocolate 😉
What do you keep
in mind as you write? An overarching question? A theme? The last line of the
book?
The mood of the book. I try to find a
song that puts me in the characters mood and listen to that song through most
of the book.
Has writing
changed how you read books now?
Yes! It is very hard to turn off my
internal editor.
Whew!
That was a bit like speed-dating J
Thanks for joining me today, Christy. Here's a look at Christy's books.
More
Than Treasure
Series
(Stolen Hearts
Book 1, Something to Treasure Book 2, Treasured Hearts Book 3)
Genre: Romantic Suspense
Stolen
Hearts
Blurb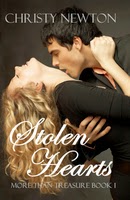 Jewels, deception and adventure…
Twenty-two year old, Cammie Adams knows one thing for sure… life isn't fair.
She's still a wreck from the tragic loss of her parents seven years ago. Right
after she gets her PI license she is not only robbed, but abducted, only to
find her life was all a lie. When she finds her mother's diary she discovers
she was only a pawn in her mother's dangerous game. Now she must get back what
is rightfully hers from the man who murdered her mother.
Hot and mysterious Simon Fisher has really only loved one thing… jewels. This
ex-jewel thief, now bodyguard, doesn't even know what hits him when he rescues
Cammie as a favor to her father. Simon must protect her, but soon finds where
there is trouble, Cammie isn't far behind.
She will not only steal his prized jewel, but his heart.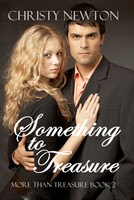 Something
to Treasure
Blurb
Murder, jealousy and treasure…
When Cammie Adams, determined novice PI, gets an
urgent call from her ex, she is compelled to take his case. Miles, a luxury
hotel owner and an upstanding citizen of Upton Hills, finds one of the maids
dead. He turns to Cammie for help to keep his beloved hotel from being
tarnished. With her partner and boyfriend, Simon, she takes on a case that
might just be their last. Her ex's hotel is an eighty-year-old building that
has secrets of its own.
Can they catch the murderer to save the hotel and her ex's reputation or will
the case take a turn that will leave them lost forever?
Ready to get back to work after a long leave from
their PI business, Simon Fisher and Cammie Adams take the first case that comes
their way. Someone is selling company secrets and it's up to them to find the
spy. But when they get their answer, they uncover much more than espionage.
After attending recent family weddings, Simon has
become an expert at dodging Cammie's hints about giving her a certain piece of
jewelry he has always secretly feared. Simon doesn't know how long he'll be
able to keep his girlfriend satisfied without giving her the one thing she
still desires.
As they work their case, will Simon and Cammie
discover another fortune or will they see that the greatest treasure of all is
the one they already have… love?
Begin
Again
Genre: Contemporary Romance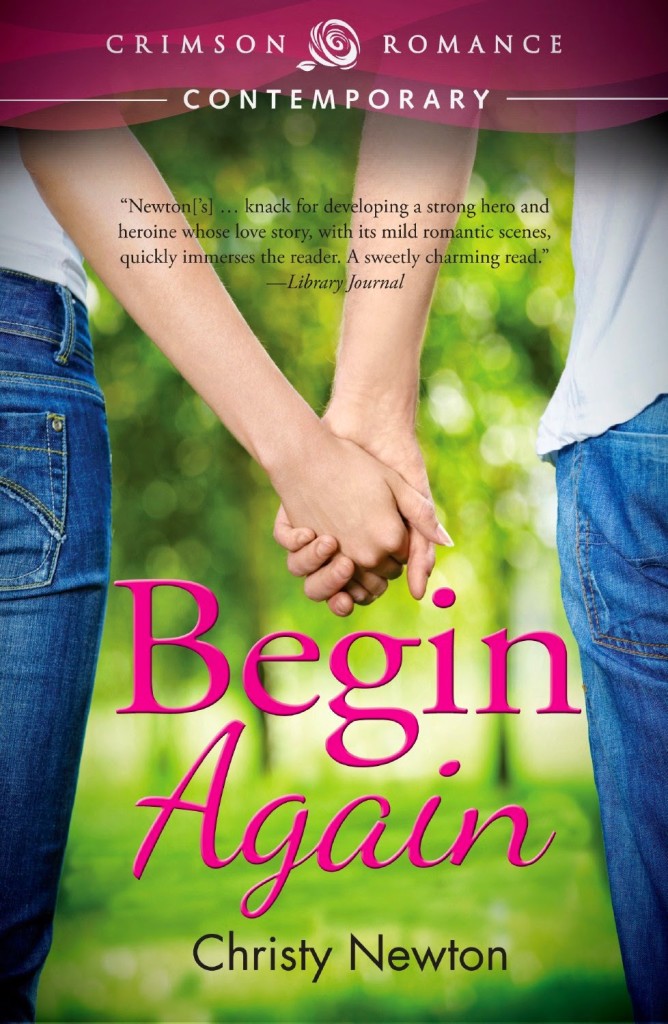 What if one night changed your life forever?
Maisie Scott lost not only her husband and unborn
child in a tornado two years ago she lost her will to live. Keeping busy is the
only way she can get by. This small town waitress won't let herself get
attached to anyone… until Ryan, the new veterinarian for exotic animals, starts
making regular trips to her diner. As hard as she tries not to feel anything,
Ryan ignites a spark in her broken heart.
Ryan Tucker craves a happy family of his own more
than his Momma's apple pie. Getting over his fiancée leaving him six months
ago, he moves to Pleasant Valley for a fresh start. When he meets Maisie and
notices the sadness in her eyes he is determined to put a smile on her pretty
face.
What starts out as innocent flirting turns into two
people finding something they no longer want to live without. The problem is
Maisie has deep scars inside and out. Showing Ryan that part of her may just be
too painful.
When another dangerous storm hits, Ryan stays by
Maisie's side. She fills the missing piece in his heart, but will Ryan share
his secret? Can Maisie move on from the past and learn to begin again?
Trust
Again
Genre: Contemporary Romance
Once broken, can the heart
really trust again?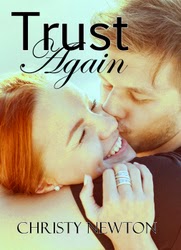 Dreams of escaping her small town brought Ellie Oliver to New York only to find
that life there wasn't all she'd hoped. Seven years later, she is returning to
Pleasant Valley, Indiana with new
hopes and secrets. She
wants nothing more than to fade into the slow pace of small town life and
forget about the demons of her past.
Jacob Jones is at loose ends. At twenty-six, a man shouldn't be starting his
life over from scratch. Finding himself out of work, Jacob looks for a new home
in Pleasant Valley. He is ready for the single life just enjoying the company of
close friends. All that changes when he takes a job remodeling the town's toy
shop and comes head to head with its new owner. Ellie turns out to be sweeter
than the candy she sells in her store.
Ellie and Jacob bring out feelings in each other neither were looking for, but
both can't deny. Can they truly trust again or will their shattered hearts
refuse to mend?
A
Guide to Love
Genre: Contemporary Romance
The love ship sailed long ago for Daphne Pepper…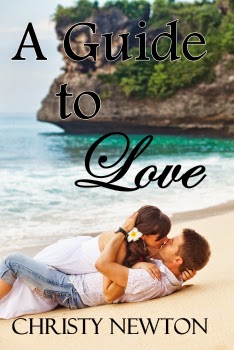 Feisty native of Sand Crest Island, Daphne has everything she needs… or so
she thought. Until she meets handsome Remy Rosetto who is on a mission to
complete his grandfather's request in order to earn his inheritance.
Remy hires Daphne to be his tour guide for an unheard of amount of money and
she is more than happy to take his cash then send him away. Which is fine with
Remy, who wants to get back to his penthouse in New York.
Daphne loves her island and will not even think of leaving her family and
friends, but as Remy falls for this island beauty he has other plans.
Can they both find more than they ever wanted or are they too stubborn to
compromise?
Buy Christy's books at:
Amazon: http://www.amazon.com/Christy-Newton/e/B00D9QDMTI/ref=ntt_athr_dp_pel_
Smashwords: https://www.smashwords.com/profile/view/christynew
Barnes & Noble: http://www.barnesandnoble.com/c/christy-newton
Author
Bio:
Christy Newton is a hopeless romantic and writes
many genres of romance. She just might be the only author out there that
doesn't drink caffeine, but dark chocolate is her must have. She falls in love
with each of her heroes and hopes you will too!
Social
Media Links:
*Twitter: @CNewtonAuthor