Today
I welcome author Mike Martin to my blog. Mike is a mystery writer who is
inspired by his seacoast surroundings. Welcome to my blog, Mike. Please tell
us about yourself.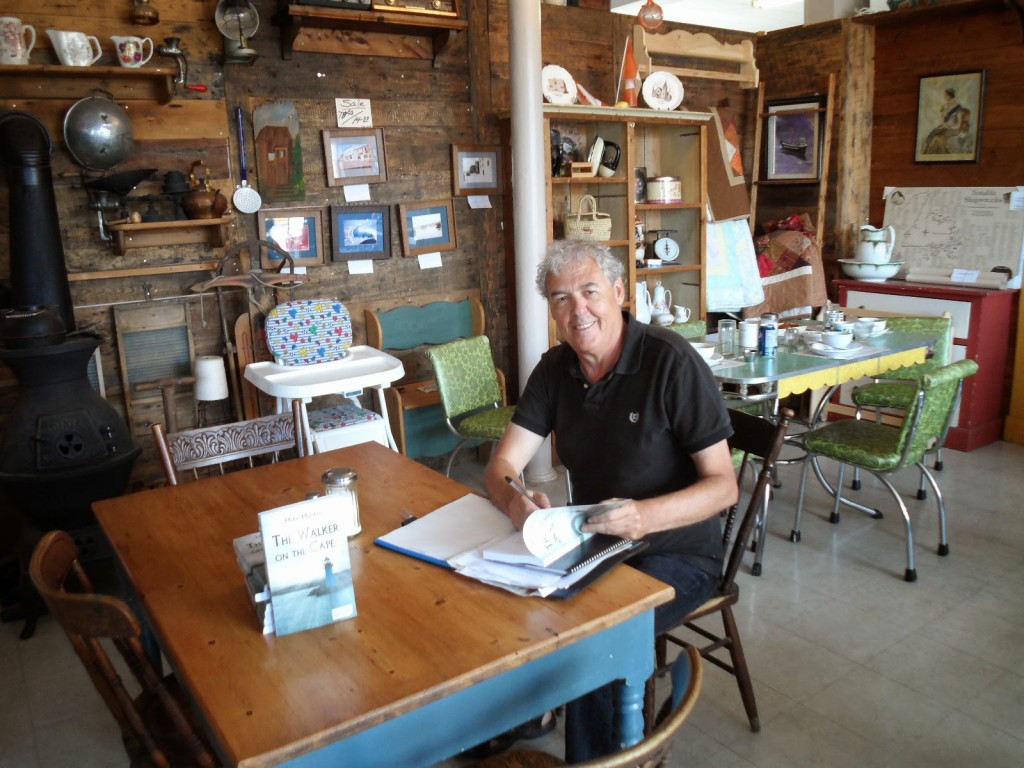 I was born in Newfoundland, on the
east coast of Canada. I currently live and write in Ottawa, the capital city of
Canada. I have always loved books and reading and can remember writing poems
and short stories when I was quite small. I looked for jobs that had an element
of writing to them but didn't really start writing a lot until my forties.
Since that time I have been a freelance writer and now have three fiction books
published as part of the Sgt. Windflower Mystery Series.
How
would you describe your writing process? Do you outline? Let the muse lead you?
Or something else?
I am a truly creative writer in
that I draw my writing from my imagination and try to connect to the creative
current that's inside all of us. I never plot out stories but simply write when
I am inspired. I do have to be disciplined and write every day. You never know
when the creative muse might decide to leave. The fun of writing, IMHO, is in
watching the story unfold from your imagination, just like the reader does. The
characters come. They tell the story. I write it down. I get to say where the
story begins, and where it ends. At least for now.
Your
"pantser" approach is very much like mine. I believe in the creative muse. How
did you celebrate the publication of your first book?
After my big happy dance, you mean?
And I did have a huge happy dance. Every time I've seen my name in print I have
always gotten more than a few goose bumps. That is still true today, even as I
have published thousands of freelance articles in print and online. But for a
writer it is even more special when that signature is on a book. I celebrated
the publication of my first book by buying 100 copies at the authors discount
and then giving them away. Some went to family and friends of course, but many
of them were also given away randomly to people on the Internet. It was a crazy
way for me to both self-promote but also to give a little back after receiving
so much support to get there.
That
is a very generous way to celebrate! Talk about the book(s) you've written.
What was the first seed of an idea you had for your book? How did it develop?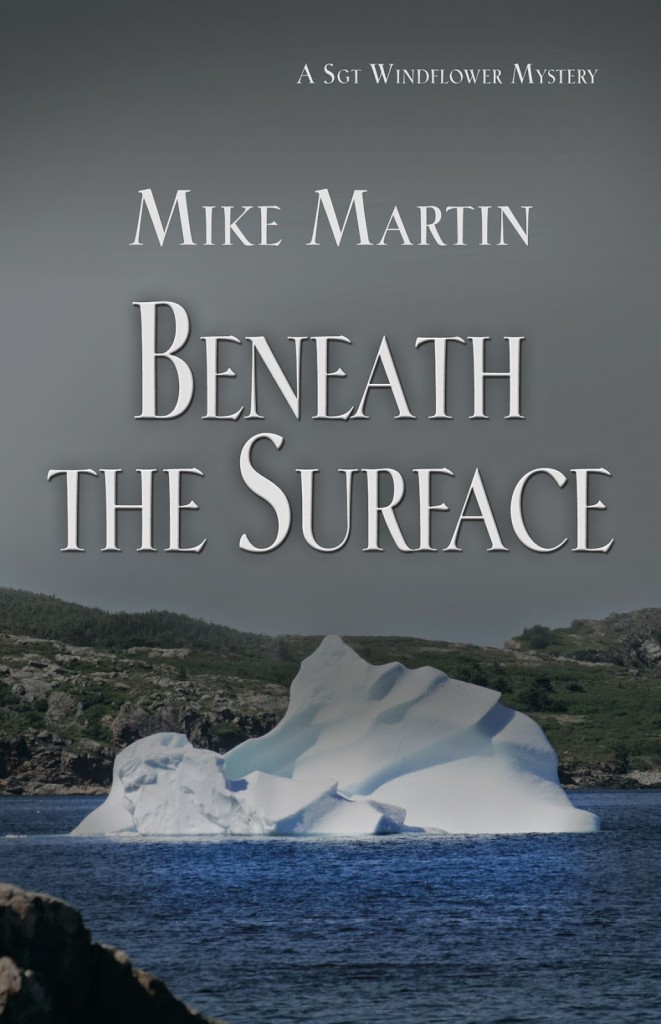 Beneath
the Surface is the third book in the Sgt.
Windflower Mystery Series. It is like the other books in the series. They all
came out of the creative current that floats in the Atlantic Ocean just off the
coast of Newfoundland. Each of the books is inspired by a setting or scenery
that is near the coastline. The Walker on
the Cape was inspired by a lighthouse near Grand Bank, The Body on the T initial concept came from a boardwalk near Burin,
and Beneath the Surface features an
iceberg on the cover, because all of our secrets are buried deep, like the
7/8ths of the iceberg that are hidden beneath the water. The setting: images or
pictures have always come first, and then I can start writing.
How
wonderful to have your surroundings inspire your books. What are you currently
working on?
Well, as you can see I am busy
doing interviews and promoting my new book, Beneath
the Surface. That takes a lot of time and energy, along with trying to
manage a life and relationships and other responsibilities. And I continue to
write on three blogs of my own along with guest blogs and a few paid gigs. But
already in the back of my mind the ideas are pooling for the next Windflower
mystery. I will take a short break over the summer, and then get back to work
to see where those ideas take me and Sgt. Windflower.
You
are a very busy man! What kind of response do you get when you tell people that
you are an author?
That's a great question. The answer
is that it depends. Most people ask what kind of books I write and then give
their verdict on the mystery or even fiction genre. But many also ask if it was
hard to write a book. I tell those people that it is very hard, and that the
hardest parts are the beginning, the middle and the end. Then there are people
who tell you about the book that they either have inside their head, their idea
of a book that might be inside their head, or the book that they are sure will
be a best-seller, if only they can get it out of their head.
Yes,
I often hear similar things from people. What is the best piece of advice about
writing that you ever got or read? What would tell aspiring writers today?
The best piece of advice I ever got
about writing was to start writing and then no matter what, don't stop. So I
always tell aspiring writers to do exactly that. Because while it is hard to
write a book, the only way to make it any easier is to start writing. You can
start with an outline, you can start with identifying your themes or main
characters, or you can start by writing a short story instead of a book. If you
want to write a book then pick up your pen or turn on your computer and get
started. Once you get started there are a billion suggestions about how to make
it a good, even great book, online or from successful authors. But you have to
start. Forget about getting a publisher or an agent or what you will say to
people at your book launch and just write.
That
is sound advice. Thank you so much for being my guest today.
You
can visit Mike at:
Mike
Martin, Author
of the Sgt. Windflower Mystery Series
You can follow Sgt. Windflower on Facebook at:
Mike's
books are available in print at:

His books are available
as E-Books at: