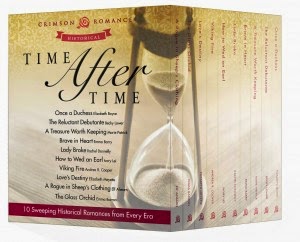 Rachel
Donnelly sets her historical romance in the Wild West—such a romantic time
period for America. Her novel, Lady Broke,
is included in the Time After Time
bundle from Crimson Romance. Welcome to my blog, Rachel. Please tell us a
little about yourself.
I'm a writer, teacher, mother, wife who lives on a
ninety acre farm built in 1860 where I plot and plant and dream and sew.
Talk
about Lady Broke. What was the first
seed of an idea you had for your book? How did it develop?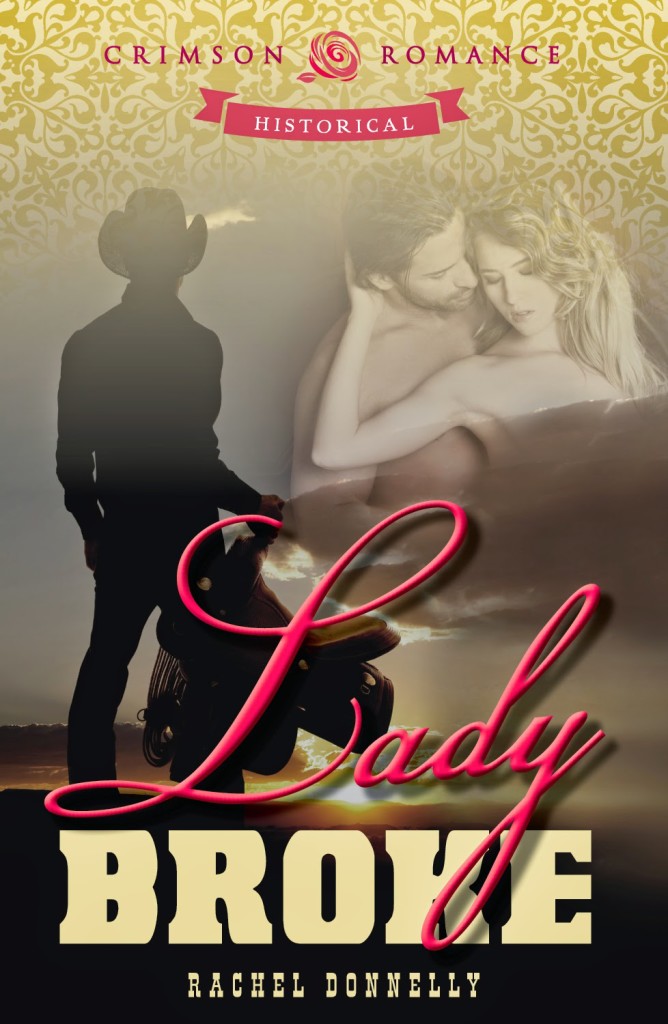 Lady Broke
is an adventure romance set in the old west. I had always wanted to write a
western with outlaws and a sexy gritty hero. It's a very romantic time. I love
the history and the research. I've loved writing in the medieval and regency
eras as well.
Who
doesn't love cowboys? How would you describe your writing process? Do you
outline? Let the muse lead you? Or something else?
I'm more of a panster than a plotter. I keep a file
while I'm writing with character descriptions to keep everyone straight and a
timeline, since I like to write in scenes and that can turn into a bit of a
wild ride. But, I would never write out a detailed plot. That would suck the
fun out of it for me. Though I do have plot structure diagrams and snippets of
theory plastered all over my office and have read Swain from cover to cover
three or four times as well as many other writers' journeys.
Writing is an art as well as a craft. Over analyzing
it kills it dead. I agree with Hemingway, "Write drunk, edit sober." At least
that's what I aim for. But, some days my inner editor won't shut the hell up and
I spend hours working one paragraph, pacing from the office to the kitchen,
eating celery, drinking coffee and staring out at the pond.
I
love that Hemingway quote, though it was one I never introduced to my high
school students. How has writing this book changed you?
Every book I've read or written has helped me to
grow as a writer. That's the great thing about it—about any art. You're always
growing and evolving. Some people will love it, some will hate it; it's so
subjective, that's the freedom and the beauty of it, or sometimes the curse.
But at the end of the day, all it comes down to is, do you have the courage to
pour your guts out and put it out there.
Well
said! What books have influenced you as a writer?
Anything by Mark Twain, Jane Austen, or Johanna
Lindsey. For his pose, her wit and for her heart respectively. Three amazing
storytellers.
Excellent
role models. What are you currently working on?
I'm working on the third Evelina book, a young adult
series about Water Witches, that I hope will appeal to all ages. It's good clean fun, full of adventure and
magic and friendship with a little romance on the side.
What
is the best piece of advice about writing that you ever got or read? What would
you tell aspiring writers today?
Join a writer's group like RWA. Believe in yourself
and keep writing.
That's
great advice. Thanks for joining me today, Rachel. I wish you great success
with Lady Broke and all of your future books.
Rachel Donnelly is a Golden Heart and Golden Pen
Finalist. She lives in Canada with her husband, two children, and a crazy cat.
Lady Broke
blurb:
East
meets west when a high-principled Boston socialite teams up with a revenge
driven bounty hunter to catch a gang of outlaws.
It's
tough being a witness when the last one turned up dead. But Christie
Wallace is determined to bring the Everett gang to justice. Unfortunately, the law can't protect her from
pistol-toting outlaws or the intoxicating lure of a dangerous man. But, after
escaping the suffocating prospects of an arranged marriage she has no intention
of allowing her heart to rule her head, even when temptation comes in the form
of an incorrigible lawman named Nat
Randall.
Dead
or alive—it made no difference to Nat Randall. He'd tried to bring the
Everett gang to trial once before, but the law let him down. It seems
frontier justice is all he has left. But, he doesn't count on protecting a
bewitching Easterner whose courageous spirit challenges him as much as her
beauty distracts. It's not long before he's torn between pursuing her or
the outlaws.
A timeless, rollicking adventure of unlikely lovers, set
in the wild west.
Lady Broke excerpt:
The clang
of bells sounded against the front door.
Christie's
belly gave a sickening lurch.
The
robber ducked down behind the counter at her feet. In his haste, the red
bandanna slipped down to his chin.
For a
split second their gazes locked.
His green
eyes narrowed in a murderous glare.
She
hastily looked away.
The click of his gun cocking made her swallow hard.
He
settled himself like a laying hen, on a half empty crate of canned peaches at
her feet.
"Afternoon,
ma'am."
Christie
swallowed hard.
The tall
stranger striding toward her in the brown duster appeared far more dangerous
than the robber under the counter. His blue eyes snapped as cold as spring
water against his bronze skin. It was difficult to determine his features
through the stubble on cheeks.
But there
was purpose behind his steady advancing swagger, urging her to take a stepback.
The gun
against her thigh held her still.
She
managed a small frozen smile—a smile one might give when a rattler lay
curled
inches from your feet. Her heart raced so fast, she could barely breathe.
The stranger
cracked a lazy smile. His voice held a raspy edge. "I'm looking for a
no-account
robber, by the name of Everett. You haven't seen him, have you?"
"He's
gone." Christie attempted to swallow past the fear in her throat. "Out the
back
door."
His cool
gaze slid to the wide-eyed, silent McDermotts, then back to her.
Her mouth
went dry.
Time After Time is available at