My
friend Terri Herman-Ponce hit several high-interest areas for me in her novel In This Life: ancient Egypt, past lives,
psychology, and of course, romance. I am so happy to welcome you today, Terri.
Talk about the books you've written.
I write the Past Life Series, which is about deadly do-overs and
resurrected revenge. Love, lust, and murder wrapped up in a paranormal without
the usual suspects. Here's a short blurb:
When
psychologist Lottie Morgan meets Galen, their encounter is as intense as it is
eye opening. Something about him is familiar. His looks. His words. His touch…
Lottie can't resist the urge to know more about him,
or the smoldering memories that surface every time he's near. Only Galen's
keeping a dangerous secret, one linked to a life shared thousands of years ago.
One that could destroy the relationship Lottie has with her current lover
David.
As Lottie and David discover connections between
their ancient lives and their present one and search for answers others would
kill to keep buried, they unearth a link to a past neither one is prepared to
face. One filled with mystery where powerful passions ignite and deadly
deceptions begin.
One reviewer in particular summed it up best: "This
series is going to be really good."
As
all authors know, never fall in love with your first draft. How do you handle
major rewrites?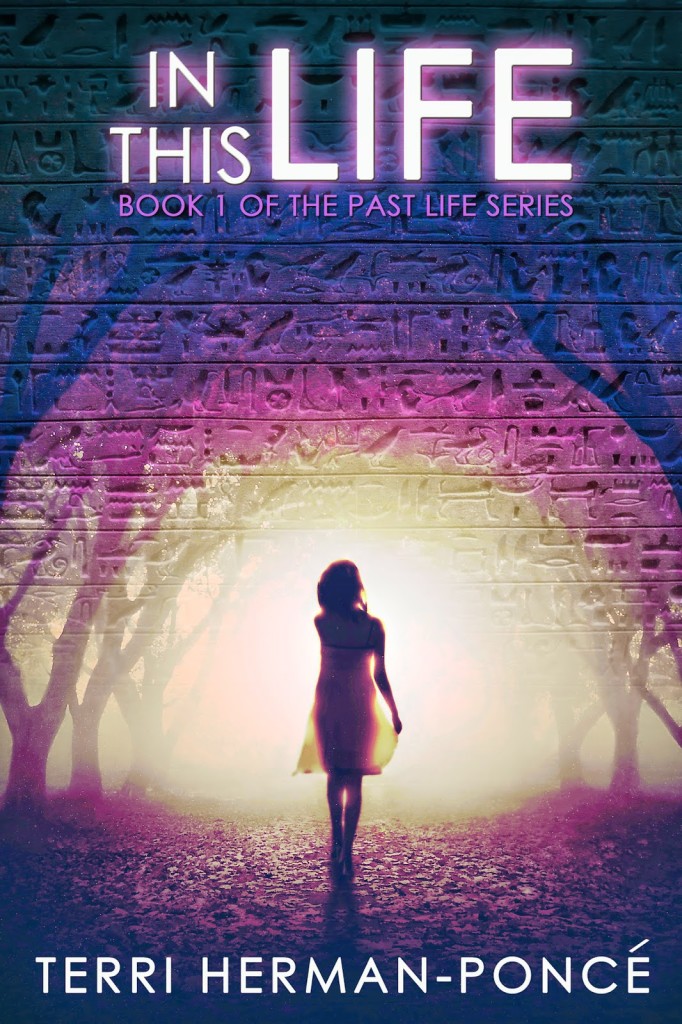 LOVE THEM. I know. You're all probably thinking I'm insane, right? But here's
the thing. I love to be challenged in my writing. My best friend and beta
reader is my biggest ally and my biggest critic, and she knows just how to push
me harder and harder to get the story where it needs to be. And there are
times, like right now with the next book I'm working on, where she'll come back
and say, "Nope, I don't recognize your characters anymore and the story has
drifted. Go back to work." Then she'll give me some very general ideas on a fix,
and somehow those suggestions inspire me to rewrite. What keeps me going is
that I KNOW the scene and the story will be better for it, and that's why I
have no issues giving up all my free time to shred my work to pieces because I
know when I'm done I'll be proud of the end product and will know I gave it my
all.
That
is a great attitude toward revision! How do you handle spicy sex scenes and
relatives? Are your family and friends supportive or do they choose not to read
your books because of its sensual nature?
Hmm.
My books don't have explicit sex scenes but there is sex in them. In
particular, Covet has sex scenes and
what made those scenes interesting was that I wrote them from an Alpha Male's
point of view. And a male point of view, especially when it comes to sex, is
nothing like a female point of view. Definitely Mars versus Venus. But here's
the thing. Long ago, I used to blush at the thought of writing sex scenes
knowing family and friends might read them. But I don't let that stress me
anymore because I'm all about writing the best story I can. If that means writing
sex, then I'm going to do it. For me, my biggest concern is getting the scene
right, because even sex scenes need conflict and tension, you know? It's all
about pushing buttons and getting the story to move forward, sex or no sex.
What
do you keep in mind as you write? An overarching question? A theme? The last
line of the book?
I
write with a feeling that stays with me, and images that haunt me. For me,
writing is like seeing a movie on a big screen, but I'm very intuitive so it's
not just the words or the pictures that motivate me—it's the emotions that I
feel on behalf of my characters. And music. Definitely music that channels
character emotion and story mood. In fact, I'll create story playlists for
every book I write and will listen to it over and over for writing inspiration.
You see, I'm always living in a state of 'what if'. What if ABC happens to my
characters? What if XYZ happens to the enemy? I love pushing the people I write
about, to see where their weaknesses are and how I can capitalize on those
weaknesses for the sake of a more entertaining story. I live for pushing the
edge, harder and harder and harder, until the scene gets SO big in my head I
know I've hit the mark.
That's
a fascinating process. What books have influenced you as a writer?
I have an author influence and a book influence.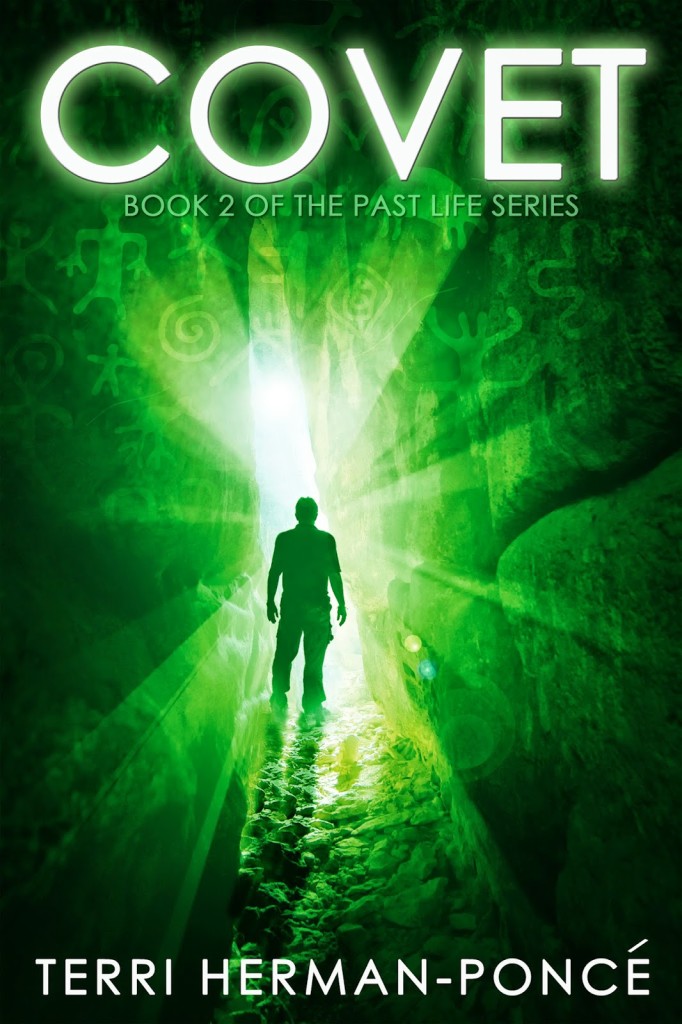 My author influence is Jennifer Crusie, who I studied under when I first
started writing seriously years ago. I belonged to a writers group called The
Cherries, and I learned so much about the craft from Jenny that I still refer
to, even to this day. Oh, I still take refresher classes from other groups and
organizations to keep learning about writing, all of which have been
outstanding, but I can still hear Jenny's voice constantly reminding me:
Where's the conflict in the story? You have to have conflict! Now go back and
write this whole thing over!
As for my book influence? Anything
written by Robert Crais. To me, he's a true master.
What
are you currently working on?
Oh,
now this I'm excited to share! I just finished the first draft of Yesterday People, Book 3 of the Past
Life Series, which is currently being torn apart by my best friend and beta
reader. While she does that (I'm hopeful to release at the end of this year),
I've started working on a standalone that's not part of the Series. I actually
wrote a first draft of this particular novel last year, which got pushed to the
side after my best friend read it and said that it sucked big ones. So I pushed
it away and worked on Yesterday People
instead and, and once I got that book out of my head I dug back into the
standalone. It's become a total rewrite, but I'm loving it like crazy! Think Gone Girl meets The Wolf of Wall Street. And that's all I'm going to say about
that. J
Sounds
intriguing. How do you balance writing, marketing, promoting, bookkeeping,
family and work?
I have no freaking idea. I'm up at 4:30 in the morning to go to work in
downtown New York City. I write on the train to work, and on the train from
work, and at night after dinner has been cooked and served. I write and market
and edit on weekends, and do the laundry and ironing and food shopping, and act
as den mother to my college-age son's friends who often come over as an
extended family. But what keeps me going, what keeps me focused on my writing
despite my 'real life', is that it doesn't feel like work. I love writing SO
much that I just can't picture a day without it. So even though I'm crazy busy,
I make it work. You know the old phrase, "If you want something done, give it
to the busiest person you know." Well, that's me!
Thanks
for taking time to be my guest today, Terri. Best wishes for great success with
your Past Life Series and your WIP standalone.
About
Terri:
Terri
looks for any opportunity to make stuff up. She thinks anything that can't so
easily be explained is worth an extra look and often makes a great story. She
loves red wine, scotch, sunrises, Ancient Egypt, the beach—and a host of other
stuff that would take too much real estate to talk about. The youngest of five
children, Terri lives with her husband and son on Long Island. And, in her next
life, if she hasn't moved on to somewhere else, she wants to be an astronomer.
Terri's fascinated with the night skies almost as much as she's fascinated with
ancient Egypt.
Terri is a member of member of Sisters in Crime and
Mystery Writers of America, and you can read about her at
http://terriponce.com/
.