What a fun day on my blog!  Cozy mystery author Kathi Daley is giving away two prizes: a copy of Haunted Hamlet and a Haunted Hamlet mug. Leave a comment on my blog to enter the contest to win either the book or the mug. This contest will run from today through Friday, Sept. 12 at 5 p.m.
Kathi, I am so pleased to have you as my guest today. Tell us about the books you've written. What was the first seed of an idea you had for your books? How did each develop?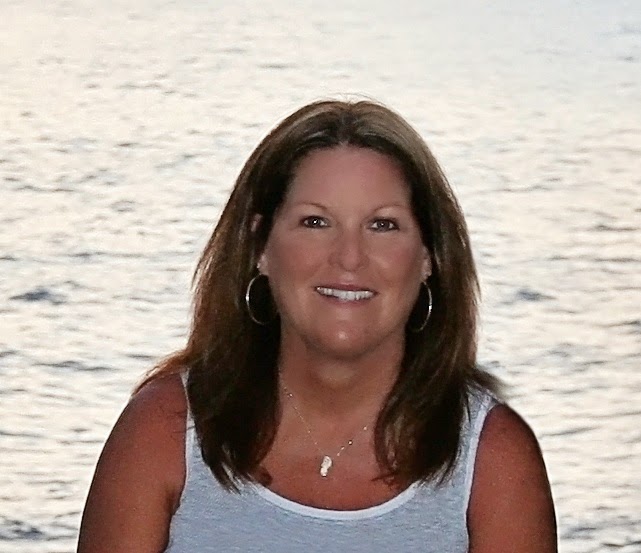 The first book I published was
Halloween Hijinks
in September of 2013. It started as a whim. I was on Facebook and I got this idea to share my page with my dog. I wrote the following intro:
My name is Zoe Donovan. I'm a third-generation Ashtonite (our unofficial name for the citizens of Ashton Falls). The by-product of my wealthy mother's single act of teenage rebellion, and my locally beloved but financially lacking, blue-collar father's tender act of love, I've overcome my scandalous entry into the world and carved out a satisfying and peaceful existence.
While some of the crustier old geezers in town would say I have a tendency toward the absurd, I like to think that I'm actually a normal and well-rounded twenty-five-year-old with a few adorable quirks that make me, me. According to my Facebook page,which I share with Charlie, my half terrier/ half mystery dog, we're in a relationship with our two cats, a huge orange tabby named Marlow (after detective Phillip Marlow) and a petite black beauty named Spade (named for Sam Spade and not the playing card suit.) We are avid joggers and mystery buffs who work for the Ashton Falls branch of the Timberland County Animal Shelter. When we aren't rescuing animals and placing them in homes around the community, I volunteer at the senior center, where I horn in on their book club, and Charlie volunteers at the hospital, where he's a therapy dog. I like to wakeboard in the summer and snowboard in the winter, while Charlie prefers chasing a Frisbee on the beach or hiking the miles of unmarred forest around the lake. We both like to relax by curling up in front of the fire with a good book in the converted boathouse we call home.
After I jotted that down, I just kept writing and I had Halloween Hijinks in a week. Since then I have published 13 books
and will publish another 4 in 2014.
Wow! I need to learn your secret! How would you describe your writing process? Do you outline? Let the muse lead you? Or something else?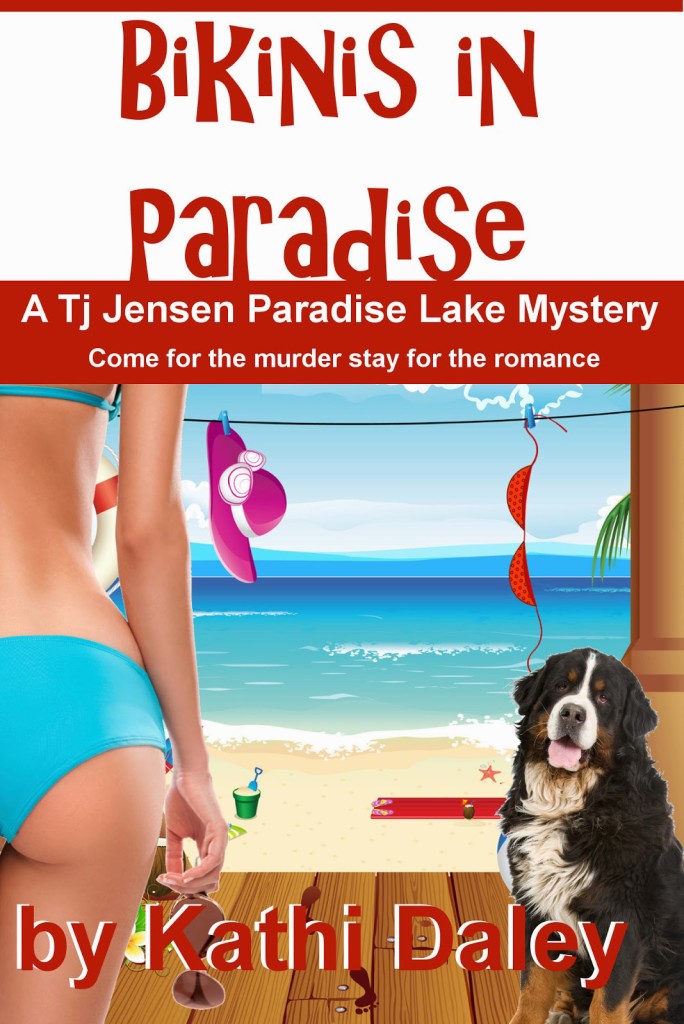 I show up at the computer, sit down, and write. I never know where the story is going until it gets there. I rarely know who the killer is until he/she reveals themselves and often I don't even have a clear concept of the victim. I find that I am always surprised at the actions of my characters and really don't have a clue where the series as a whole is headed. I often have people write to me and ask if Character A is going to get together with Character B, and honestly, I really don't know until it happens. Even when I think I know I don't. In the
Paradise Lake Series
I created a love interest for my protagonist. At the time I intended them to develop a relationship over the course of several books but as I was writing the final chapter of
Bikinis in Paradise
he showed up out of the blue and announced that he was leaving Paradise Lake. I did NOT see that coming until I typed it. I try to write a certain number of words a day which ensures that the process progresses, and yes there are days when I look at what I've written, realize that it is crap, and delete the whole thing.
I totally understand your process because that is exactly how I write. What are you currently working on?
I am writing two books simultaneously and working on notes for a third right now. I just started Turkeys, Tuxes, and Tabbies (Zoe Donovan #10) which will be out in October, and am also working on a new series I am writing set in the San Juan Islands off Washington State. I tend to work on whichever book is calling to me at the time so I switch back and forth. I am also working on a concept for a cozy mystery set in Alaska. I am going to Alaska in Sept. to do the research so we'll see how it goes. In the very least Zoe Donovan #12 will be on location in Alaska. (Zoe #11 is the Christmas one.)
I am working on two books at the same time right now, too. We'll see how it goes…How do you balance writing, marketing, promoting, bookkeeping, family and work?
Good question. I am a full time writer so I don't have to worry about a job and my children are adults with kids of their own so, while I like to spend time with them, it is not the same as having young ones at home. My husband helps a lot with shipping and receiving (I give a lot of stuff away which needs to be mailed), banking, and bookkeeping. In fact he takes care of pretty much everything so that I can write.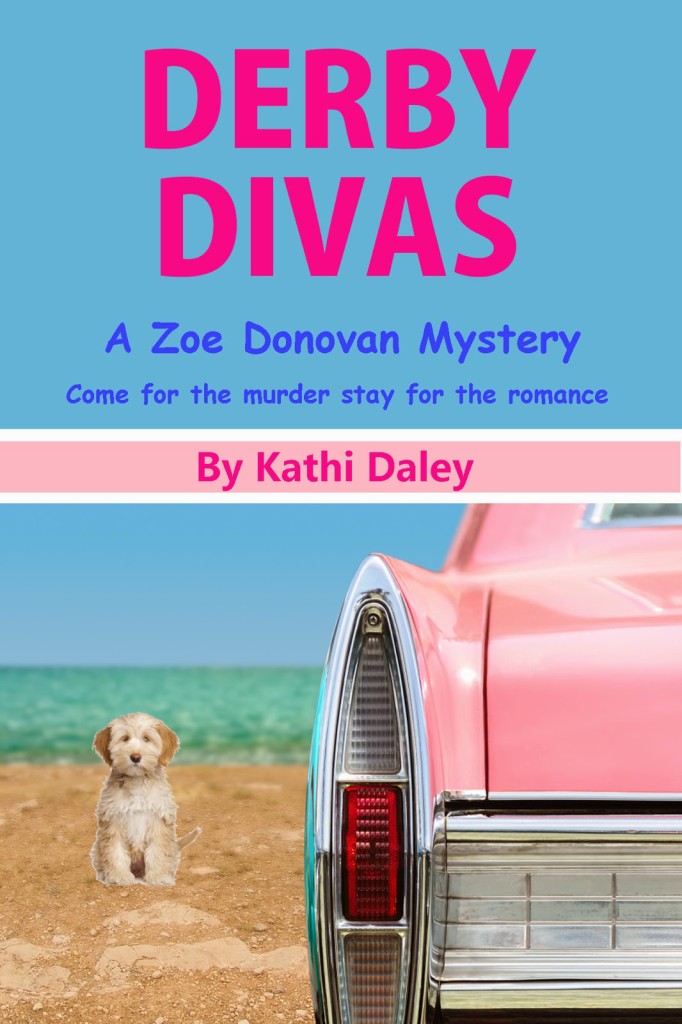 You have worked out a wonderful balance. What is the biggest chance you've taken as
a writer? How did that work out?
Derby Divas (Zoe Donovan #8) ended up being a love story between two women. I did not set out to write it that way but as I mentioned before I like to let the characters drive the story and this is where we ended up. Because I write cozy mysteries and tend to have a more conservative reader base, I was concerned about the subject matter. I almost overrode the wishes of my characters and changed the ending but I decided not to. In the end people seemed to really like the book. It was ranked #1 under cozy animal mystery longer than any of my other books other than Christmas Crazy which held the #1 spot for a crazy amount of time.
Kathi, you amaze me with your dedication to your process. Thank you for being my guest today, and best of luck with your books. 
Leave a comment to be entered into the drawing for either a copy of Haunted Hamlet  or a Haunted Hamlet mug! TWO WINNERS!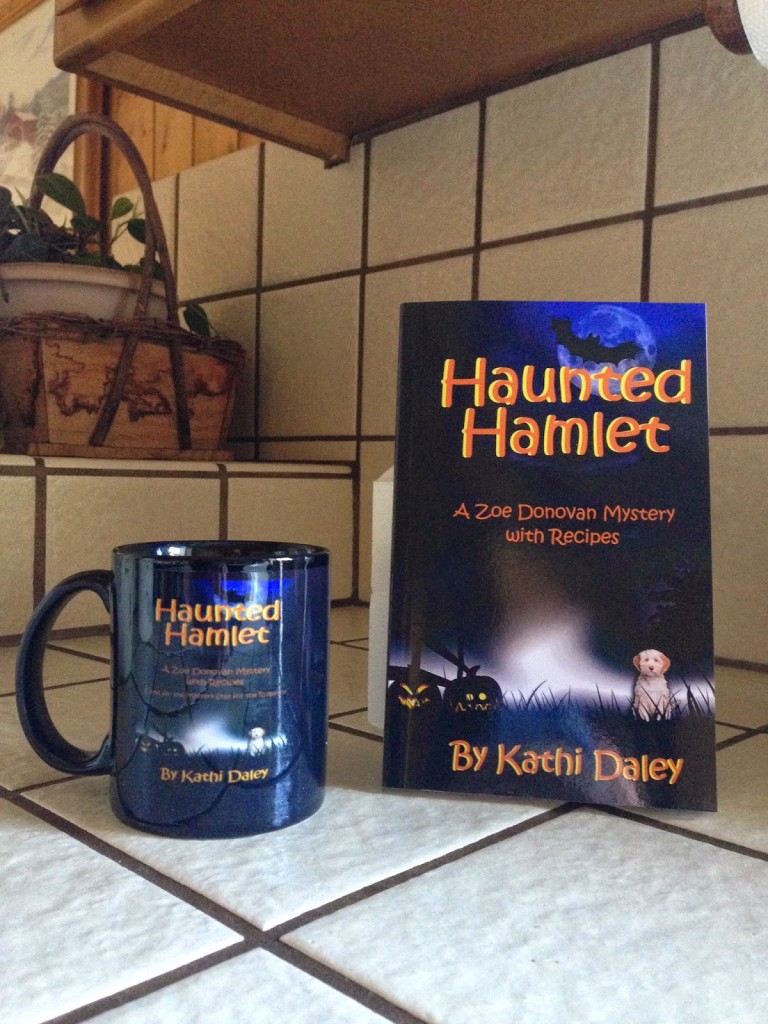 Author Bio:
Kathi Daley lives with her husband, kids, grandkids, and Bernese mountain dogs in beautiful Lake Tahoe. When she isn't writing, she likes to read (preferably at the beach or by the fire), cook (preferably something with chocolate or cheese), and garden (planting and planning, not weeding). She also enjoys spending time on the water when she's not hiking, biking, or snowshoeing the miles of desolate trails surrounding her home.
Kathi uses the mountain setting in which she lives, along with the animals (wild and domestic) that share her home, as inspiration for her cozy mysteries.
Stay up to date with her newsletter,
The Daley Weekly
. There's a link to sign up on both her Facebook page and her website, or you can access the sign-in sheet at:  
http://eepurl.com/NRPDf
Visit Kathi:
Twitter at Kathi Daley@kathidaley
E-mail kathidaley@kathidaley.com
Books by Kathi Daley
Come for the murder, stay for the romance.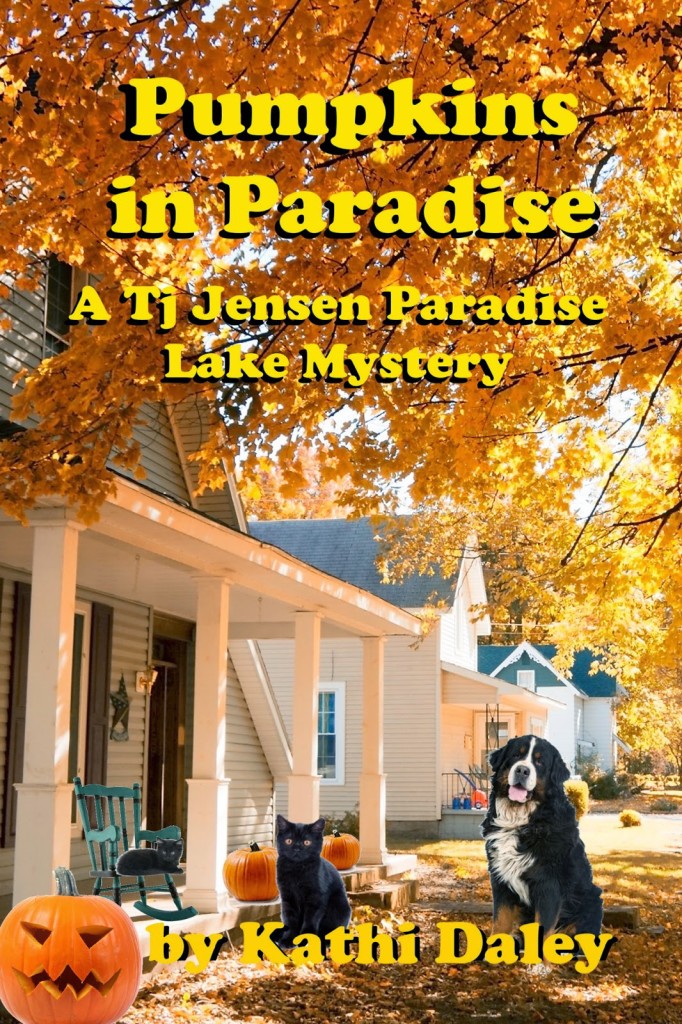 Paradise
Lake Series:
Pumpkins in Paradise
Snowmen in Paradise
Bikinis in Paradise
Christmas in Paradise – September 2014
Blizzard in Paradise – February 2015
Zoe
Donovan Mysteries:
Halloween Hijinks
The Trouble With Turkeys
Christmas Crazy
Cupid's Curse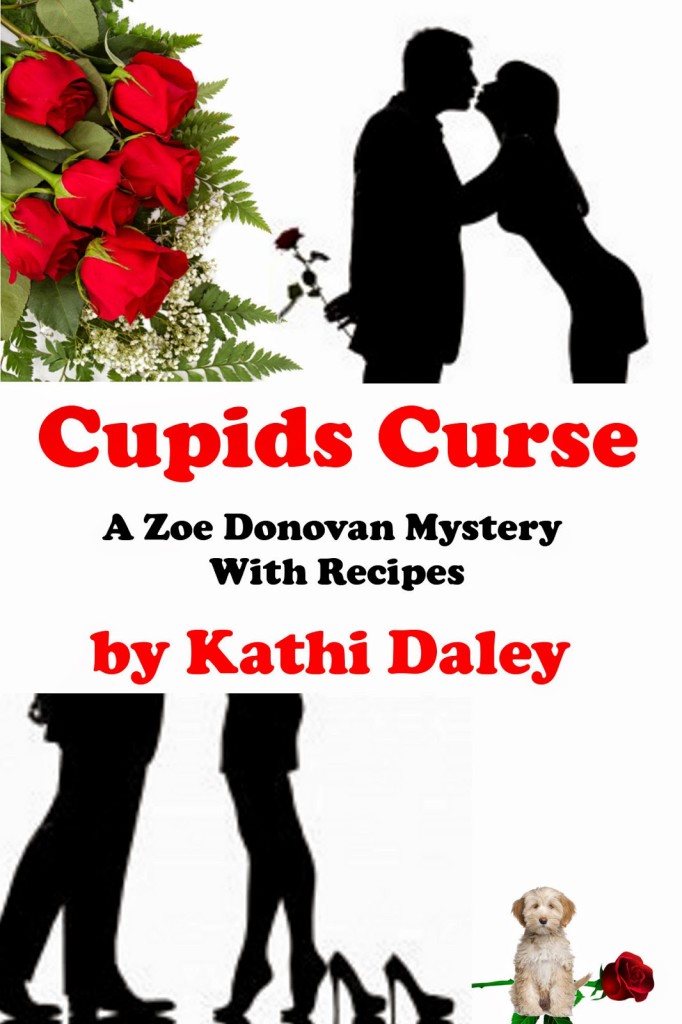 Big Bunny Bump-off
Beach Blanket Barbie
Maui Madness
Derby Divas
Haunted Hamlet
Turkeys,
Tuxes, and Tabbies – October 2014
Christmas
Cozy – November 2014
Alaskan
Alliance – December 2014
Road to
Christmas Romance:
Road to Christmas Past