Lola
Karns visits me today to talk about what inspires her, what challenges her and
what makes her reach for a cookie. I'm so pleased to have you as my guest
today, Lola. Why not start by telling us about your book, Bad Traveler. What was the first seed of an idea you had for this book? How did it
develop?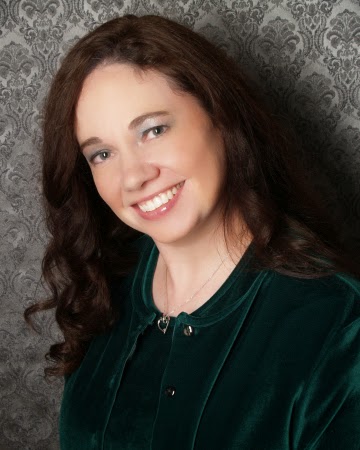 Three unrelated factors
collided in my brain and provided inspiration for Bad Traveler.
A. There is nothing fun about
flying cross country with an infant. I have been the screaming baby section and
run through airports with car seats precariously dangling from the stroller. I have
pretended turbulence is "super-fun bouncy ride in the sky" even though I'm more
scared than the kids.
B. Living near the home of
Seal Team 6, I grew more aware of issues facing veterans as they returned home
from war. A series of reports in the Virginian-Pilot
piqued my curiosity.
Speaking
of food, what food or beverages do you turn to while you are writing? Are you a
stress eater on deadline or a "lack of inspiration" eater when ideas are not
flowing?
I love my
coffee, whether I'm writing or not. I tend not to stress-eat when on a
deadline. In fact, I usually forget about food until the desperately starving
kiddos interrupt me. Because food figures prominently in my books, I do
"research eating." I ate cheesecake for Winter
Fairy and sampled a variety of cookies for Bad Traveler. For the sake of my health, I should probably write a
character obsessed with raising the perfect carrot.
Ooooh,
I would research brownies…but back to your novel. How did writing this book
change you or change how you look at the world?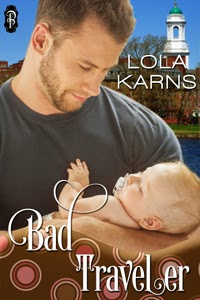 Writing Bad Traveler drew my awareness to
challenges wounded warriors face when returning to civilian life. The
tremendous medical advances have allowed many more soldiers to survive what
would have once been life ending injuries. The emotional toll of survival is
not easy. I am in awe of those who fight through the non-physical as well as
physical scars and embrace their new reality.
What
a challenging and timely theme. I imagine you had to rework your story to get
it just right. How do you handle major rewrites?
From the first
incarnation to publication, Bad Traveler
underwent some major rewrites. What is now one scene in the book started as
nearly thirty pages of exposition. After the initial round of rejections, I set
the manuscript aside. When I pulled it out again, I wrote three versions of the
first forty pages and set those aside for a few weeks and looked at the whole
again. I need to let the ideas marinate but stepping back also helps me find
the objectivity needed to make my story the best it can be.
That's
dedication. Was there a scene that was more difficult than others? One that you
pondered whether or not to include it?
Some romance writers
love writing sex scenes. I'm not one of them. I struggled a lot with the first
time Kyle and Gwen make love and yet from a character standpoint, that moment
needed to happen. I tried several versions with a completely closed door
interlude, but none captured what physical intimacy meant to Kyle. I'm pleased
with the end result and I hope readers will be too.
I
agree with you on the need for meaning in a sex scene. Has writing changed how
you read books now?
Absolutely. I'm
able to predict plots better than I used to, so plot driven books without deep
characterization don't appeal to me as much. I'm more willing to set aside
books if I haven't connected to the characters and the conflict by the time I'm
a quarter of the way through the book. If I dislike a book, I read until I can
identify why the book evoked a strong
reaction. If I love a book, I get swept away, turn off the analytical portion
of my brain, and enjoy the story.
Is
there anything else you would like readers to know about you?
Sure. I love to
hear from readers, whether you liked by book or not. Plus, readers always give
the best recommendations.
What
a fun visit. Thanks for being my guest today, Lola. I wish you great success
with your books.
Contact
Lola at:
Twitter @lolakarns
Bad Traveler Buy Links
Amazon:
Barnes &
Noble:
All Romance
ebooks: