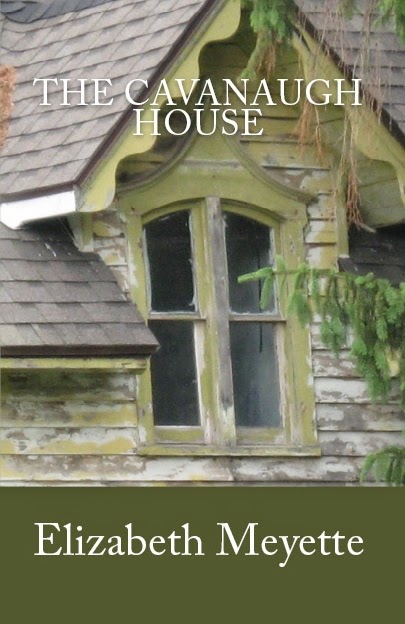 The
Cavanaugh House

is a Kindle Countdown Deal for only

$.99 from Oct. 14-Oct. 21.

Click

to order your copy.
There's something about a ghost, isn't there?
Whether or not you believe in ghosts, hauntings and wraithlike appearances
capture everyone's attention. I happen to be a believer. After my father's
death, my sister saw him standing at the foot of the stairs near the doorway to
our kitchen. My nieces have reported that while sitting in the living room with
my mother, they often heard dad's signature "shoe drop" from the bedroom above at
the time of night Dad usually retired. A
good friend saw a colleague of ours after he was killed in a tragic automobile
accident. And while I've never seen a ghost, I have felt one.
As I was gathering materials to present to my advisor
for my Master's Degree, I couldn't locate the sheaf of 77 signed permission
slips required to use my students' work in my research. I had set up research files in both my
classroom and my desk at home, but I had searched all of them to no avail. I
prayed to St. Anthony (patron saint of lost items—trust me, he usually works!).
No results (unusual). I prayed to St. Jude (patron saint of impossible tasks).
No results. It was two weeks before I was due to meet with my advisor and I was
starting to panic. Without those permission slips, I could not begin my
research. My mother had died three months earlier, and one night I spoke aloud to her. "Mom, I've prayed to St.
Anthony and he didn't help. I've prayed to St. Jude and he didn't help. Can you
please help me find my permission slips?"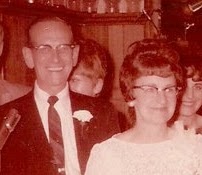 I felt someone touch me on the shoulders and turn me
around to face my desk. Walking over to it, I spotted an oversized book (which
had nothing to do with my research). I opened the book, and tucked inside were
the permission slips. How did they get there? I have no idea. But Mom helped me
find them. Talk about "Touched by an Angel."
When visiting
Belhurst Castle
for a wine tasting,
the ghost stories we encountered were quite compelling. While we didn't see
any ghosts, a resident chef gave me a photo taken by a couple who had stayed there. It's
a typical photo of the husband at the entrance to a room, but when the couple viewed
it on their camera, two ghosts were visible in front of the man. Author
DavidSakmyster
writes about the history of the castle and its ghostly legends in
The Belhurst Story
. He and his wife
actually saw a ghost while staying there.
When the ghost in The Cavanaugh House revealed herself to me, I knew I wanted to
treat her with respect. This was not a "scare the pants off" kind of haunting.
This was more in line with what I and those I know had experienced. And yet,
any time a ghost appears in a story (or in life) how can we fight the shivery,
tingling chills that run through our body? It's delightfully scary. And The Cavanaugh House ghost has reciprocated
with appeal to many readers who often tell me their own ghost stories.
I'd love to hear yours.