Author Mike Martin is living every author's dream–a television series based on his Sgt. Windflower series. He's joining me today to tell us about his journey. Welcome, Mike.
Every
Book Has Its Own Journey
I was told at the beginning of my
fiction writing career that every book has its own journey. And that our job as
writers was to give the books a good send-off, but after that they had a life
of their own. That was wise advice and it has allowed me to enjoy each of the
books in my series on its own merit, and to just sit back and enjoy the ride.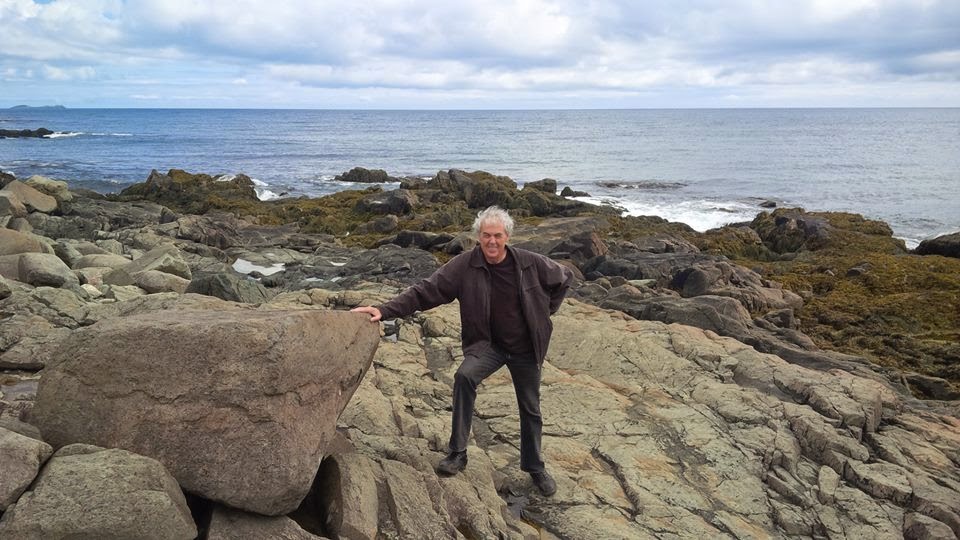 When I started writing the Sgt.
Windflower Mystery Series, I had no idea that it would be a series. I was just
happy to have written a book. I did not realize that once the characters came
onto the pages of that first book,
The Walker on the Cape
, that they
would have real, and not just imaginary, lives. Or that they would continue to
speak to me until I started writing down their words again.
By the time I got to the second book,
The
Body on the T
, I knew for sure that I was not the creator of the
characters and I had very little control or power over their actions. I was
merely the scribe, the recorder of their thoughts and ambitions and dreams. I
also knew that it was going to be a series, that there was more to tell at the
end of this story. Some wise writer once said that the story is never really
over until the writer dies. And since that hadn't happened, I kept going.
I had a similar experience when I
started writing the third book in the Windflower series, Beneath the Surface. I
knew there was more. I just couldn't get it out of my head fast enough. So I
stopped writing when it felt like a good time to stop, not because the story was
over. Maybe I just ran out of writing energy and needed a break. That doesn't
mean however that the story stops coming in my head. Or maybe it's really
inside my heart.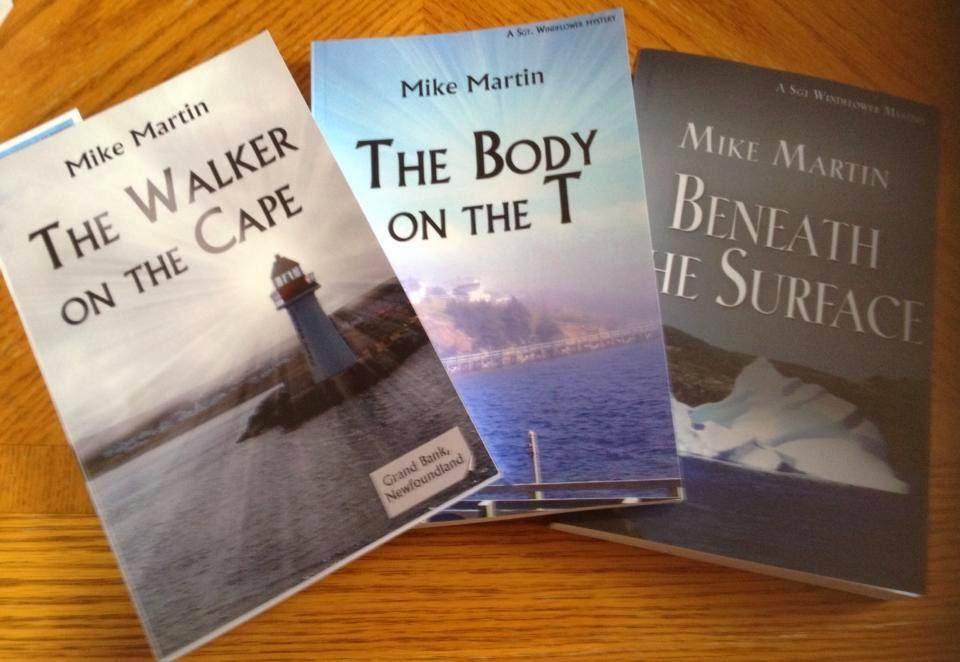 So those were my experiences of writing
the Windflower series so far. But that's just me. Everyone who reads the books
gets their own experience as well. Sometimes they even share it with me. That's
the real fun part when they tell me what they liked, and even what they didn't
like. That too is part of the journey and for a writer it is wonderful and
magical and awe-inspiring. If I haven't said this before…. Thank you for the
privilege of entering your imagination.
Now I am ready to enter into a new leg
of the journey along with Sgt. Windflower and the characters from the series.
An award-winning television and film producer, Heidi Lasi somehow stumbled onto
my books. She read them and fell in love with Windflower and the crew, and the
stories, and the setting and food and culture of Newfoundland where the stories
take place.
She was looking for 'product' or content
for her next project and thought that Windflower might make a great television
series a la Hamish Macbeth or some of
the other British TV dramas. Heidi and I talked and over a period of time we
reached an agreement whereby she bought the options to the Sgt. Windflower
Mystery Series, with the hopes and plans to create a television series. That
process is underway and over the next few months she will be seeking funders
and writers and actors to join the team. I will be working with them as
creative consultant as we watch the magic of Windflower coming to life on the
screen.
This is all very exciting and I am
thrilled but if you are a writer and want to know how I did this, I simply
couldn't tell you. I just started writing a story and haven't died yet, so I
guess I'll keep going. But I can give you this one piece of advice. Don't stop
writing. Good luck on your writing journey and enjoy the ride.
Mike Martin is the author of the Sgt.
Windflower Mystery Series. His books are available on
Amazon
.com and in Canada
at
Chapters/Indigo
bookstores from coast to coast.