"Works well with others" is a perfect description for author Susanne Matthews. Not only does she publish under her own name, she is half of a dynamic duo that publishes as Misty Matthews. Welcome, Susanne. Please tell us a little about yourself.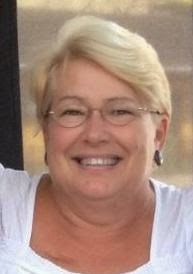 My name is Susanne Matthews, and I'm a Canadian, living in Eastern Ontario, close to the borders of Quebec and New York. I spent more than 30 years as an educator, primarily teaching high school English. I've been married over 43 years and my husband and I have 3 children and 5 grandchildren. I write romance novels in several genres including, paranormal romance suspense, historical romance, romance suspense, contemporary romance, and Christian romance suspense. I have nine books of my own published and my first Christian romance suspense will be released in May.
I also co-write contemporary novels under the name of Misty Matthews with Misty Cail, an author from Newfoundland. Currently we have two books available, a novella and
Coming Home,
Book One of our
Taking a Chance on Love
Series. Book Two will be released in the spring of 2015.
How would you describe your writing process? Do you outline? Let the muse lead you? Or something else?
For my own books, I'm a pantser from start to finish. I get a vague idea, and believe me, sometimes that idea's nothing more than a character name or a title. Then, I sit at the computer and start to write. I build the story as it comes to me, research every detail as I go along, and edit and rewrite along the way. My first effort may amount to about 2500 words. The next day, I'll go back to those first words and add to them.
When I co-write Misty sends me her version of the plot and I go through it and embellish it as I do my own work. I'll rewrite and edit a chapter at least twice before sending it back to her. She'll read it, approve or disapprove a change, and then we'll go on from there.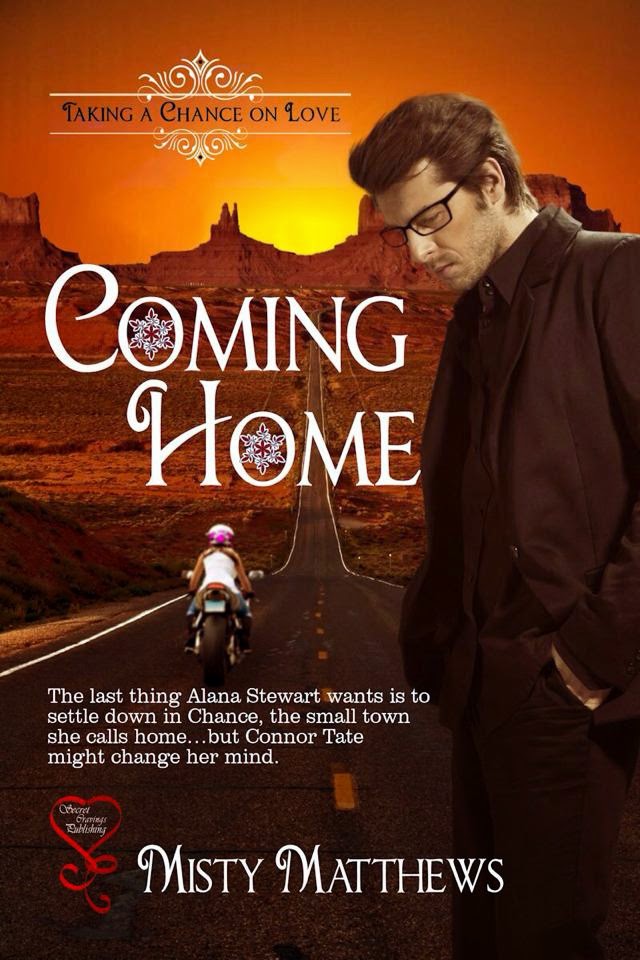 I'm a pantser, too. And it is usually my characters who take me by the hand and lead me through my WIP. How do your characters influence your writing? Do you have disagreements with them?
In my own writing, the stories are all character driven. I may have an idea for taking the story one
way, and nine out of ten times, the characters will pull me in a different direction. For example, in the book I'm currently writing, I had one hero/heroine meeting in mind when I started writing and ended up with something entirely different after I got to know the characters.
Misty's characters drive the story, but from the back seat. She's a plotter, with the story firmly fixed in her mind when she starts to write. She sends me a chapter with the plot and the events mapped out, and I enhance the experiences, but the characters don't move outside the plot line she creates. If I really want to take them someplace else, I'll discuss it with her. My brain storms may not always mesh with what she has in store next.
When you get the edits back from your editor, how do you work through that process?
Again, the process is different depending on whether it's my own work or a collaborative effort with Misty. If it's my work, like the most recent edits for my latest book, a historical romance entitled,
The Price of Honor
, I do a quick read through of any comment boxes I'll see so I can get an idea as to what they'd like changed, embellished or eliminated. There were a lot of things to verify in that book outside my editor's scope, but I had been thorough, so I could answer any questions she had. My story is set in France, aboard a sailing ship, and in New France in 1668. It required a lot of research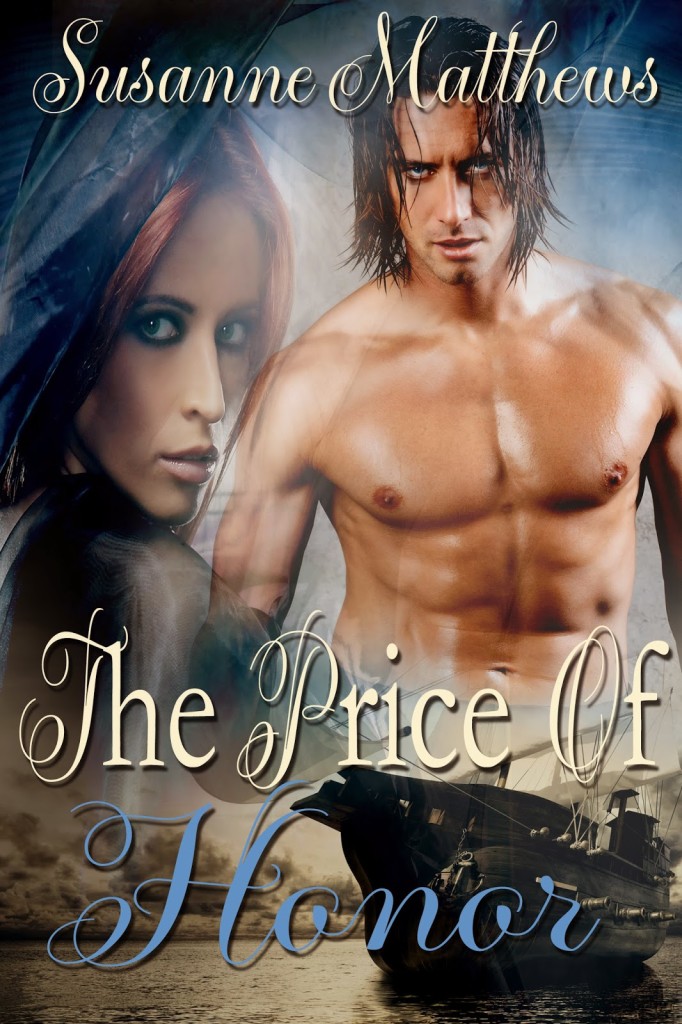 for historic accuracy. Plus, this is an era with few books written about it, so I was sort of breaking new ground. As a French-Canadian, I'm proud of my heritage. While the book itself is a work of fiction, my ancestor came to Canada in that time period. He was a soldier and chose to remain after the regiment was disbanded. I don't know a lot about him beyond his name, and no doubt he wasn't an aristocrat, but filling in the gaps is what a writer's imagination is for. In the novel, I used French vocabulary and spellings as well as Mohawk words, and I was lucky enough to have those provided by an elder from the nearby reserve. The editing process is simple. After I read the comments, I went back to chapter one and got to work.
With Misty Matthews' books, it's a little different. Content edits are handled by Misty, and then sent to me. I go through the book from the beginning and take care of line edits and add to the content edits as I did before. Since we're both Canadian, sometimes, expressions and spelling trip us up, but we fix what we're told to fix and go from there.
You and Misty have worked this out well. Besides Misty, do you work with a conference partner, writer's group or other organization? Where do you get support?
Misty and I live almost 1500 miles apart, so getting together hasn't happened yet, and may not happen for some time. We use the internet to move our chapters from the one to the other, and chat in a closed group with four others who help us through the rough spots or if we have a plot problem we can't fix alone. Sometimes, when one of us is feeling down, it's nice to know there's someone out there to cheer you on. I belong to a couple of other writing groups and share my work with them regularly.
How do you balance writing, marketing, promoting, bookkeeping, family and work?
I'm retired. I live with my husband. I have my own home office and computer. My time is my own. That being said, I sometimes get called for Grandma Duty if one of the kids is sick, but I have no obligations outside the home. Misty holds down two jobs and takes care of a husband and son who plays hockey. If you've got a kid in winter sports, you know how costly and time-consuming that can be. Honestly, she amazes me, because I just don't know how she does it. My biggest challenge is marketing and promotion. I've never been one to blow my own horn, so doing that side of the job is brutal. I'm learning my way around social media, but it takes a lot of time and effort. It's definitely an area I need to improve.
What is the biggest chance you've taken as a writer? How did that work out?
I made a bad choice in opting to sell my work to an unscrupulous publisher who did not pay the royalties due her authors and who closed the door on the publishing house when the authors threatened legal action. Luckily she returned the basic rights to the authors including me, but that left me with three books of my own, previously published, without a home and one Misty Matthews' book in the same situation. I opted to edit and republish my books under the same title, but with new covers. We sold the Misty Matthews book to a different publisher who gave us a multi-book contract. So far things are good, but we'll have to see how well the books sell.
Wow, that must have been a difficult predicament to work through. I'm glad it all worked out. Is there anything else you would like readers to know about you?
I'm always amazed when I finish a book, whether it's one of my own or one of my Misty Matthews ones. It stuns me to know what I can create in my imagination can entertain people. I can't explain the thrill I get when people tell me, either in person or through online comments and reviews, how much they enjoyed my work. I feel like I'm still contributing to the world, something I didn't think I'd be doing after I retired from teaching. It also helps me understand that I can still help others, learn, and teach if you will. Misty is learning from me just as I continue to learn from her. She's keeping me young, grounded in the twenty-first century, and her support and desire to keep working with me have gone a long way toward giving me a renewed sense of self. I've learned that it's never too late to follow your dreams.
About Coming Home:
Home is where the heart is.
Motorcycle riding, attorney Alana Stewart is a far cry from the shy, teenager who left Chance determined never to look back. Family obligations force her to return to the town that only holds bad memories for her. A stop at her former sanctuary brings an unexpected surprise…the new manager just might be what she needs to get her through the holidays. When sexy, leather-clad Alana walks into the bookstore, Connor Tate, has a feeling he may be in for the ride of his life. Despite the fact that their lives are headed in different directions, they are drawn to one another. Connor is determined to prove to Alana that Chance isn't the place she remembers, but will his efforts fail when she discovers he hasn't told her the whole truth about himself? Can they trust each other enough to take a chance on love?
Purchase Coming Home from:
Meet Alana in this excerpt from Coming Home:
Alana answered the call thinking Mark had forgotten something. "Don't worry about anything. I'm heading back now. I'll be there as soon as I can. Do you think you can handle things until then?"
"Hello to you too."
Closing her eyes, she smothered a groan. Should have checked the screen. Why have caller ID if I don't use it. The voice belonged to her best friend and former boyfriend, Chris.
"And where is it you're headed back to, smart lady?"
"Texas. I'm coming back to Austin. Mark is an incompetent ass, and he's going to screw up everything. I should never have left him alone to do this in the first place. I don't know what made me think he could manage anything as complicated as filing papers on his own."
Chris's laughter filled her ears, and she relaxed. "From what you've told me about him, I can see him doing that, but you aren't coming back here until your vacation is over."
"Oh yes I am. I'm not going to let him mess everything up. I've worked too hard to see it all go down the toilet."
"Where are you now?"
"Standing on the side of the road just outside Chance because that bungling dork called me ten times in three days since he's a useless tool unable to do his job." She paced up and down the soft shoulder, trying to contain her annoyance at both men. The last thing she needed was to have this conversation with Chris now. What she wanted was to get back to Texas and her job, but before she could do that, she had to contact her mother. Could things get any worse? A pickup with the bed full of teenage boys drove by and wolf-whistles filled the air. Seriously?
"Listen, Alana. I know how you feel about this trip, and Mark's incessant calling isn't making it any easier. He's providing a distraction and a damn good one since you seem ready to throw in the towel. Stuff it. It's time to put on your big girl panties. Forget Mark. Get on that sweet new ride of yours and go home. For the past ten years, your family has spent Christmas in Austin. Now it's your turn to go home. Call your secretary. Wonder Woman can babysit Kid Jerk for a few days. If you can't stay the whole time, fine, but don't chicken out now."
"But."
"No buts," he interrupted. "If I find you back in Austin before New Year's, I'll personally drag you and your cute, little ass back to your mother's house. You work way too hard and your family misses you."
Chris was right, and she hated it. He'd keep his word too, and that was a scene she'd rather not picture. The sight of her tough, tattooed friend would give her mother apoplexy.
"Fine. But if I lose my job because of this, you will be supporting me, and I have developed expensive tastes."
He chuckled. "Don't I know it. Love you babe and have fun. Call me when things live down to your lowest expectations, and you need a laugh."
"I will." Hanging up, she smiled. She owed a lot to Chris. Thanks to him, she'd gotten through difficult times and become the woman she was today. Too bad she hadn't taken him up on his offer to come with her. Seeing the looks on the faces of all the prim and proper people of Chance might have made coming home worthwhile, but she knew this was a trip she had to make alone, even if she was procrastinating, kicking and screaming all the way.
About the Author: Misty Matthews
Misty Matthews is a newly formed writing partnership between Susanne Matthews and Misty Cail. These authors have never met and the book was created by grace and virtue of email and Internet chats. It's a true Twenty-first century miracle.
Misty and Susanne met in an online Facebook chat group back in December, 2012 and have become fast friends and partners. Misty, the plot genius, had the idea for the book, but found it hard to do the research and polishing necessary for the story. Susanne loved the premise of the story and offered to handle that aspect of it in partnership with her. The name seemed a natural choice. The rest as they say is history.
Follow Misty Matthews on