I'm thrilled to have
my friend—and one of my favorite historical romance authors—on my blog
today. Becky Lower has just released the
latest book in her Cotillion Ball Series. I have read and loved every one.
Today Becky discusses how different her process for this novel was from her
previous books.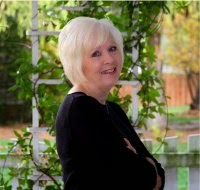 Over the years I've been pursuing writing, I've attended a
number of workshops and read a ton of craft books, as have most of us. What
I've gleaned from all these takes on writing romance is to follow the formula.
You know the one. It goes by a variety of names–beat sheet, four-act structure,
etc. I've used several versions in my career, and most of the time, it works
flawlessly.
Until I wrote
Expressly
Yours, Samantha
, anyway. This was my first attempt at writing a hidden
identity story. In order to escape her evil uncle, Samantha Hughes cuts her
hair, changes her clothes, lowers her voice and becomes Sam Hughes, a male
working on the Pony Express route. She has feelings for the hero, Valerian,
from the start, but can't express them, since it would give her away. My beat
sheet was being altered exponentially.
Instead of Sam and Valerian becoming interested in each
other romantically, they could only become buddies on the trail. But Valerian's
brother-in-law, Joseph, a half-Ojibwa Indian, tells Valerian destiny has put
their paths together and it's up to Valerian to find out why. He first thinks
Sam's on the run from the law, and covers for him while he hides from the
Pinkerton agents. Valerian is relieved since he thinks the destiny Joseph
talked about has been fulfilled.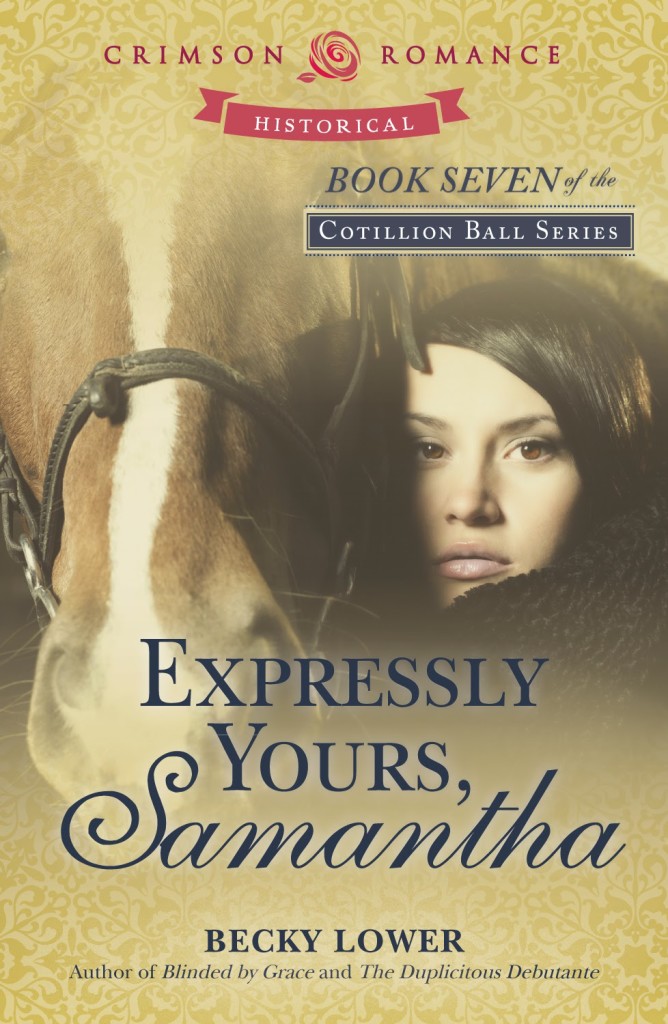 I wasn't planning on unraveling the mask Samantha had put on
until later in the book, but I quickly realized that, in order for a true
attraction to form, Valerian had to find out about Sam's true identity sooner
rather than later. That's where the bending of the beat sheet came into play.
Other things got complicated, too. When I was in Samantha's
POV, everything needed to be referred to as Samantha, her, she, etc. When I was
in Valerian's POV, it was Sam, his and he. Kudos to my editors for catching me
the couple of times I slipped up.
In the end, I think it was worth it. The reader definitely
can relate to Samantha, since she's in such a dire situation. And Valerian has
been referred to in several books in the series as wanting nothing more than to
ride horses all day, every day, and he needed to grow up. Making it work for this pair and finding a
way to give them the happy ever after every romance needs was indeed a
challenge.
I hope you'll find it worthwhile.
Here's a taste:
Samantha Hughes needs to get away from her wicked uncle, and,
following her aunt's death, she has one day to escape. A sign in the post
office offers an avenue out. She can cut her hair, pose as a man, and become
Sam Hughes, a Pony Express rider.
Valerian Fitzpatrick has defied his parents and stayed in St. Louis
for the past year. He doesn't want the weight of responsibility his brothers
have in the family business. All he wants to do is ride horses, and,
fortunately, the Pony Express is starting up and looking for wiry young
fellows.
When Sam Hughes helps Valerian control a runaway horse, Joseph,
Valerian's brother-in-law, tells him their meeting was destiny. Over the weeks
and months that follow, Sam and Val work side by side on the exciting Pony
Express. Val assumes Sam is on the run from the law, and helps shield his buddy
from the Pinkerton agents. He thinks this must be the destiny Joseph talked
about. Although Samantha harbors feelings for Val, he has no idea she's a
woman. Until she suffers a stray gunshot wound and he has to undress her to
staunch the wound.
Friendship turns into attraction and maybe even love. When her uncle
tracks her down, she is forced to run yet again. She realizes the danger she's
put Valerian into, having him try to shield her from her uncle, and leaves him
behind with a note to not track her down. Will he be able to find her, or is he
relieved to not have any responsibility again?
Author Bio:
Amazon best-selling author Becky Lower
has traveled the country looking for great settings for her novels. She loves
to write about two people finding each other and falling in love, amid the
backdrop of a great setting, be it on a covered wagon headed west or in present
day small town America. Historical and contemporary romances are her
specialty. Becky is a PAN member of RWA and is a member of the Historic and
Contemporary RWA chapters. She has a degree in English and Journalism from
Bowling Green State University, and lives in an eclectic college town in Ohio
with her puppy-mill rescue dog, Mary. She loves to hear from her readers at
beckylowerauthor@gmail.com
.
Visit her website at
www.beckylowerauthor.com
Becky's books are available at: