Mike Martin returns as my guest to talk about his latest release in the Sgt. Windflower series. I'm so pleased to have you back, Mike. Please tell us a little about yourself.
I was born in Newfoundland, on the east coast of Canada. I currently live and write in Ottawa, the capital city of Canada. I have always loved books and reading and can remember writing poems and short stories when I was quite small. I looked
for jobs that had an element of writing to them but didn't really start writin a lot until my forties. Since that time I have been a freelance writer and now have four fiction books published as part of the Sgt. Windflower Mystery Series. The latest is A Twist of Fortune.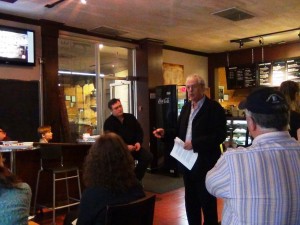 So writing has always been in your blood. How would you describe your writing process? Do you outline? Let the muse lead you? Or something else?
I am a truly creative writer in that I draw my writing from my imagination and try to connect to the creative current that's inside all of us. I never plot out stories but simply write when I am inspired. I do have to be disciplined and write every day. You never know when the creative muse might decide to leave. The fun of writing, IMHO, is in watching the story unfold from your imagination, just like the reader does. The characters come. They tell the story. I write it down. I get to say where the story begins, and where it ends. At least for now.
You have put into words my process as well. I love watching the story unfold as I write. Was there a scene that was more difficult than others? One that you pondered whether or not to include it?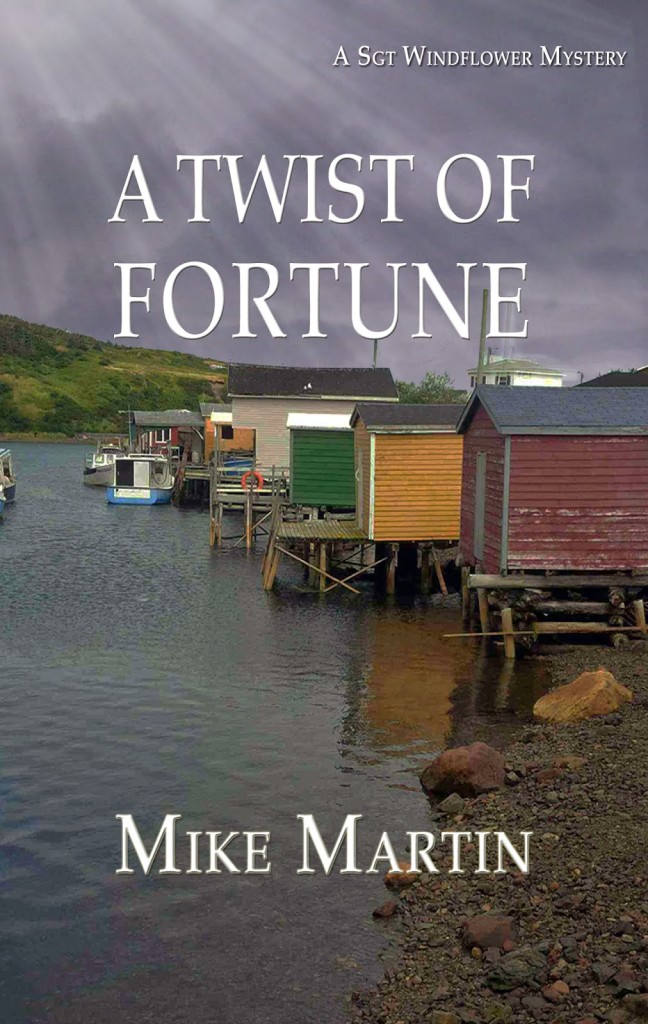 There is a death in A Twist of Fortune. That's not unusual in a murder mystery, but this death was not a murder or an act of foul play. It was a very likeable and recurring character. It came in the story naturally and I did not plan it or plot it out. But I struggled with killing off such a nice person and character and wondered how readers might feel about it. At the end I left it in because it made sense to the overall story. But I still get uncomfortable thinking about it.
My husband came home for lunch and found me crying as I wrote about a loveable character's death. "Kill your darlings," is hard to do! Has writing changed how you read books now?
Absolutely. I really do struggle reading an author who has some of my own faults and I cringe whenever I find an error. I also find that I read less for fun than to read really good writers who can help me improve my craft. So I guess I lose a little on the fun of reading side but gain so much more appreciation for the truly great writers out there.
What kind of response do you get when you tell people you are an author?
Most people are just very kind and almost all seem to or pretend to be interested in what I am writing about. Then there are always a few at a book signing who want to tell me about their book. They haven't started it yet, but they are sure that if they can get it published it will be a great smashing success. The best are the parents who bring their child up to meet me. Usually the kid likes to read or write and they want to encourage them. So do I!!
You are probably inspiring many young writers. So who inspires you? What books have influenced you as a writer?
My favorite authors are Charles Dickens and JRR Tolkien. Dickens because he wrote about his times with humor and a social conscience. Tolkien because as everyone in the world now knows, The Hobbit and The Lord of the Rings are some of the best fiction books ever written. Because I'm a mystery writer I also like Agatha Christie, who doesn't? And some modern writers like Ian Rankin, Donna Leon and Elizabeth George. Each of these authors is a master and I would and do read their books over and over. To me that it the test of a great author, that you want to re-read them in different parts of your life.
You've named some of my favorite authors, too. What is the best piece of advice about writing that you ever got or read? What would you tell aspiring writers today?
I had no idea of where to even begin writing a novel so I did what was suggested to me, which I offer
as advice to all aspiring writers: Read about how other writers did it. One book that really helped was Stephen King's On Writing: A Memoir of the Craft and in this book and others I learned that the way to write a novel was to start and then to keep at it until it was finished. It didn't matter about the weather, or money, or the economy, or relationships, or even family or sickness or anything. If you want to write a book, you just get up every day and you do it.
Excellent advice! My copy of On Writing is dog-eared, and I have loaned it out to aspiring writers as a must-read.  Thank you for visiting again. It's always such a pleasure to have you as my guest. I can't wait to read A Twist of Fortune.
Mike Martin's books are available at:
Amazon
Amazon
UK
Chapters
Indigo
Barnes
and Noble
Booklocker
E book
Buy Links