I met Nicole Flockton in person at our Crimson Romance Authors' book signing in Katy, Texas last month. She is delightful and passionate about her writing. Welcome, Nicole! Please tell us a little about yourself.
My name is Nicole Flockton and I'm an Aussie living in Houston, Texas. I've got a wonderful husband and two great kids. Even though I live in the U.S. I do consider myself an Australian Author as all my books are based in Australia and generally all in my home state of Western Australia.
I loved listening to your Australian accent when we were at the book signing! Let's talk about your writing. When you get the edits back from your editor, how do you work through that process?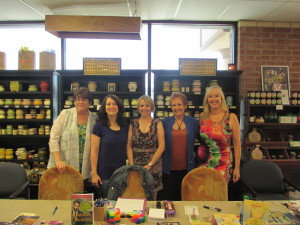 Usually when I open a document and see all the red-lined track changes my immediate thought is "I seriously can't write!" LOL. But once you go take the emotion out and look at the edits they're not as bad as you fear. First I read through all the comments, then I do the less complicated edits, like accepting format or grammar changes first. Then I go through again and handle the ones that can be fixed with a couple of lines. The last ones I work on are the ones that require taking out a scene or part of a scene and re-writing it. Or changing the point of view of a scene. By the time I get to these major edits I've gone through the MS a couple of times and read the comments again my sub-conscious is working on solutions so when I get to them they're not so difficult – sometimes that is. J
That's a logical system. How do you handle spicy sex scenes and relatives? Are your family and friends supportive or do they choose not to read your books because of their sensual nature?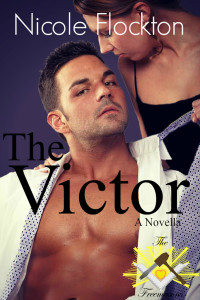 I have extremely supportive friends and family. My niece had only ever read one book until I started writing; now she reads all my books and others too. No one has judged me for the spicy scenes. Although I do recall the time I contracted "Tango Love", my sexy short. I was visiting my folks back in Australia and when I mentioned to my mum I was concerned about her reading it, her immediate response was that nothing I ever wrote would embarrass her. She'd read Fifty Shades of Grey and didn't understand all the fuss. My mum is pretty darn cool.
Yes she is! What great support! When you are writing, what food or beverages do you crave? Are you a stress eater on deadline or a "lack of inspiration" eater when ideas are not flowing?
I snack all the time, but usually I have to have chocolate in the fridge. At the moment I have a nice supply of Cadbury Mini Eggs (I bought up big while they were on sale before Easter). So if I'm stuck I'll go grab a couple and snack on them. I don't think I'm a stress eater when on deadline. I'm more of a procrastinator eater I guess.
I agree that chocolate is a must! Has writing changed how you read books now?
You know, no it hasn't. Sometimes I think I wish I'd thought of that idea but generally when I read I shut my mind off from the nitty-gritty of the craft of writing and lose myself in the book like I used to do before I got published. Reading is my escape and I don't pick apart books or critique them as I go.
What are you currently working on?
I'm currently working on The Hunter the second book in my new series The Freemasons. It's a fun book to write. I'm also going to be working on edits soon for my October released Bound by Their Love which is the third and final book in my Bound series with Escape Publishing.
You are keeping busy! How do you balance writing, marketing, promoting, bookkeeping, family and work?
I don't. LOL. I'm fortunate that my job is flexible in that I work remotely for the job I had in Australia before moving to the U.S. So I only bill them for the hours I work. Bookkeeping is something I need to get better at seeing as that's part of my paying job! I've got someone helping me now with promotion and marketing so that's going to help me with freeing up my time to write. If family life is full on, like end of year school stuff or sports, writing does fall to the wayside. But my family will tell me that I do ignore them sometimes and I spend too much time on my computer or phone, and they're right. I definitely need to work on my balancing act.
What a delightful visit. Thanks for being my guest today, Nicole. I wish you great success with your writing.
Nicole's books are available at:
Amazon: http://www.amazon.com/Victor-Novella-Freemasons-Book-ebook/dp/B00WTJU0N2/ref=la_B009MQPJNG_1_12?s=books&ie=UTF8&qid=1431099638&sr=1-12
B&N: http://www.barnesandnoble.com/w/the-victor-nicole-flockton/1121860667?ean=2940152176780
iTunes: https://itunes.apple.com/us/book/the-victor/id991719231?mt=11
Kobo: https://store.kobobooks.com/en-US/ebook/the-victor-4
Allromance Ebooks: https://www.allromanceebooks.com/product-thevictor-1802804-149.html