From sci-fi to cozy mystery, Diane Burton delights in weaving tales of "Happily Ever After." Today Diane talks about her process, her latest release, and what inspires her to write. Welcome, Diane!

Thanks for having me, Betty.
Please tell us a little about yourself.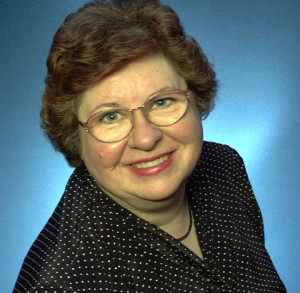 I'm a Michigan girl, even though I was born in Illinois and lived in Missouri for a while. I met my husband of forty-three years on a blind date. We have two grown children and three grandchildren. My favorite times are playing with the kiddies. I love to garden, quilt, and especially read and watch movies. I love action/adventure, romantic comedy, science fiction, and mystery.
They say write what you know. So I turned what I love most in books and movies into writing romantic fiction. My books include two science fiction romance series (Switched and Outer Rim), a romantic suspense (One Red Shoe), and a cozy mystery/suspense series (the Alex O'Hara Novels).
You have tackled some diverse genres! I like to change it up, too. Talk about your latest book. What was the first seed of an idea you had for your book? How did it develop?
My newest release is a science fiction romance The Protector. It is the third book in the Outer Rim series about strong women on the frontier of space. (This is a stand-alone book with some recurring characters. You don't need to read the previous books—though I hope you will—to enjoy this one.) My heroine Rissa has played a minor role in the first two books. I thought it was time she had her own adventure and a hero of her own.
Human trafficking is a serious and under-reported crime in not just the U.S. but in all parts of the world. Years ago, I read Linda Howard's Cry No More about a woman who's baby was snatched by traffickers. The poignancy of that story stuck with me. So when it came time for Rissa's story, I thought what if her baby was stolen years ago. I asked myself questions like how long would Rissa look for her baby? Would she ever resign herself to the fact that the baby was gone for good? How would she feel around babies?
You tackle an important issue in your latest book. I like how you ask questions to determine the direction of the story. How would you describe your writing process? Do you outline? Let the muse lead you? Or something else?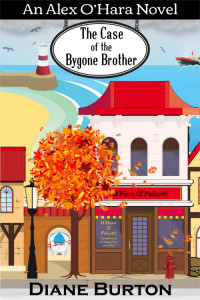 I used to think I was solely a pantser (writing by the seat of my pants). The idea percolates (usually while I'm writing another book) until I "see" the first scene. I mentioned I like movies. That's how I see my stories. They play out in my mind like a movie. I'll start writing that first scene (which usually isn't the final first scene) and keep on going. Eventually, I discovered I needed to plot, at least a little. While I don't write outlines, per se, I know where the story is going to go. I do my world building, especially with the science fiction romance stories, on the fly. Google is my best friend. My characters begin to flesh out as I write. I'll do a lot of backtracking and changes until the story gels.
The process you've described matches mine completely J. Was there a scene that was more difficult than others? One that you pondered whether or not to include it?
What was difficult (and I never pondered whether or not to include it) was when Rissa told Dillan about losing her child. More than anything it was how to get the emotion right. I had to dig really deep to figure out how I would feel if this had happened to me.
That kind of work makes a story worth reading! Has writing changed how you read books now?
Not so much books (although sometimes I won't finish a book that doesn't grip me right away), but writing has changed how I view movies. I see foreshadowing right away and try to guess what's going to happen. When I mention it to Hubs, he just slants me a look. I have to try really hard not to spoil the rest of the movie.
Is there an aspect of writing that you favor over others, e.g. dialogue, exposition, description of a scene, setting, or character, etc.? Is there one that is more difficult for you?
Dialogue and stage setting (how the characters move, react, etc.) is very easy. I "hear" and "see" them so much so that my scene reads like a movie script. Exposition is probably the hardest. I don't want to add too much. I mean, readers have imaginations, too. Backstory trips me up. I know so much that I want to include, but the reader doesn't need to know all that. It's a fine line.
Ditto to all of the above. What is the biggest chance you've taken as a writer? How did that work out?
Self-publishing. I had the rights back to my out-of-print first book, Switched. A friend asked what did I have to lose by self-publishing it. Great advice. That was four years ago. Even though I published my romantic suspense with a small publisher in between self-publishing six other books, I'm very happy I took the opportunity to self-publish.
What are you currently working on?
The second book in my mystery series. Alex O'Hara is getting into more scrapes again. Percolating in the back of my mind is another Outer Rim book. The villain (who either appears or is mentioned in the previous books) needs to be taken down. I can't wait to get to that one.
Wow, you are one busy woman! I wish you great success with all of your books. Thanks for visiting with me today, Diane.
Thank you, Betty.
The Protector Blurb:
After tavern owner Rissa Dix rescues two girls from a slave ship, she must rally the townsfolk to prevent traffickers from raiding the frontier colony. She's met with apathy and disbelief. Because she lost her own baby to traffickers, she's determined that no other mother will suffer the same heartache. Industrialist heir Dillan Rusteran aids her in rescuing more children. Little do they know they're about to tangle with a trafficking ring that puts Rissa in danger. Dillan's loved her for years despite her claim she's too old for him. As they fight the traffickers, will she finally see him in a new light?
The Protector Excerpt:
Dillan woke up to a steady thump-thump-thump. Damn, the sublight engine was acting up again. He rolled over and almost fell out of bed.
Two things hit him at the same time. He wasn't in the wide, comfortable bed in his quarters aboard ship and the thumping wasn't his sublight. Thank the stars for that. Still, it had been acting a little wonky lately. He'd have to check it out.
After dressing and taking care of his needs in the small san-fac near the stairs, he ambled down carrying his boots in the event the big Zebori was still asleep. Although how anyone could sleep through all that thumping he had no idea. He followed the noise into the kitchen.
Rissa stood at the island kneading dough. Last night he remembered how much higher than normal the island was. She'd built it to accommodate her height. For a moment, he just watched her as she concentrated on the dough. Several lumps of grayish-brown dough sat on the flour-covered table waiting their turn. Even though he was a few meters away, the yeasty scent hit his nose and brought back memories of the times he'd been there before. And how much he enjoyed her company. Despite her treating him like a kid.
The dark haired teen—Pela?—worked alongside Rissa. She noticed him first. Panic crossed her strong features before she murmured to Rissa.
"Good morning, sleepyhead." She laughed as she turned the dough she'd been punishing into a long, loaf pan. She picked up another lump and went to work on it.
Dillan yawned. "What time is it?"
"Almost Mid-Day." When she looked up, she did a double take. "Your beard is gone."
"It itched. When I find the barber, I'll get my hair cut, too." He ran his fingers across the top of his head. "It's Mid-Day? Damn. I wanted to get an early start."
Without stopping her kneading, she asked, "Early start on what?"
"Going into the mountains."
"Did you come here to go climbing again?"
Grief hit Dillan the way it had for the past six years any time someone mentioned his former favorite sport. He hadn't climbed since his best friend died in a freak rock slide. Or so he thought until a year ago.
Rissa's dark eyes reflected guilt. She stopped working the dough. "I'm sorry, Dillan. I forgot."
"Apparently, so did Konner." He didn't conceal the hurt he'd felt when he learned Konner was not only alive but had a family. "Turns out I was wrong about some things. I'll, uh, leave you to your work."
With her forearm, she wiped the sweat off her brow then went back to kneading. "Pela, you did fine. Turn that one into the next pan then get Dillan a cup of sheelonga tea."
Pela eyed him with uncertainty.
"I can get it." He sure didn't want to upset the girl. "Mugs still next to the sink?"
Rissa looked surprised that he remembered. He remembered everything about her. She'd stayed in his mind after every trip from the time he was sixteen. Konner had teased him about being infatuated. Dillan knew it was more than infatuation. Especially after that last visit.
For more information, buy links and excerpts from her books, visit Diane's website: http://www.dianeburton.com
Connect with Diane Burton online at:
Blog: http://dianeburton.blogspot.com/
Twitter: http://twitter.com/dmburton72
Facebook: http://facebook.com/dianeburtonauthor
Goodreads: Diane Burton Author
Pinterest: http://pinterest.com/dmburton72/
Sign up for Diane's new release alert: http://eepurl.com/bdHtYf
Books by Diane Burton:
Switched
            Switched, Too
            Switched Resolution
            The Pilot: An Outer Rim Novel
            The Chameleon: An Outer Rim Novel
            The Protector: An Outer Rim Novel
            One Red Shoe
            The Case of the Bygone Brother: An Alex O'Hara Novel
            How I Met My Husband (contributor)