One question that I always ask my guests is "How did you celebrate the publication of your first book?" For all authors, that is a quintessential moment, the moment that says (although it may be overly optimistic) "You have arrived." It is at the very least, the jumping off point. So today, my guest author, editor and literary agent Alice Orr has graciously shared her story. So, Alice, how did you celebrate you first book sale?
Answer: I finished painting the kitchen door.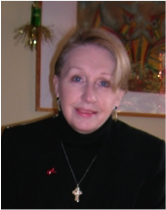 There's always more to any answer than that. The truth was that I'd convinced myself I'd never sell any of my writing – not for money anyway. Especially not this particular book. I'd walked it past the editor more than once and she still wasn't buying.
Let's start at the beginning of this story from a writer's life. The story that has to do with getting paid for something I wrote. Not counting when I was fifteen and was handed fifteen dollars at assembly for composing the lyrics to my high school's new alma mater.
From fifteen on the best I could do was the three free copies deal. One copy for my parents. One copy to whomever had helped make the story happen. One copy to be permanently borrowed by somebody or other from my bookcase.
Those were all journalistic or quasi-literary efforts. I'd been an English literature major in college. I didn't know there was another way to go as a writer. I'd been introduced academically to authorship but I hadn't been introduced to storytelling.
The books I loved best. The ones that kept me up late at night with a flashlight under the bedcovers – from Nancy Drew to Lorna Doone – from The Black Stallion to A Candle in the Mist. Nobody ever told me those were storyteller stories.
What everybody did tell me was this. If I wanted to be an author I had to come up with some great weighty truth about life and then suffer through throes of anxiety to put it on the page. Then I would be a real writer and not a single paragraph before.
This book – the one that resulted in the door-painting scene – was my bridge out of heavy truth-telling into joyful storytelling. I'd come up with a tale set in Manhattan's modern dance world which I knew well because I had friends there. So far so good.
I added a feisty and talented and lovely heroine plus a gorgeous drop-dead sexy hero. These two couldn't stay away from each other despite a truckload of obstacles between them. So far even better. Then I mucked it up.
In honor of every literature professor I'd ever known I hauled in a truckload of angst too. I began with a dead father who haunted the heroine incessantly. Then I trudged on to a foot locker filled with mementos she couldn't stop mooning over.
She sits on the floor running a ballet slipper ribbon between her fingers while tears plop by the bucketful into said foot locker. That scene would have been my absolute undoing as a candidate for writing and publishing uplifting romance. Except for one thing.
The sample chapters with my submission proposal had to include what the editor described as "a full-blown consummated love scene from the woman's point of view." I was a woman. I'd had consummated sex. I told myself I could write such a scene and I did. The rest is my career history.
The tears in the foot locker turned off everybody at the editorial review meeting. Then they got to the love scene – which takes place under the screening branches of a willow tree in Central Park with the lovers slammed up against the trunk. I heard they read the scene aloud but that could be urban publishing legend – or wishful thinking.
Apparently I was good at writing love scenes because the next call from the editor was a request for one more revision. I went out that night and bought out the romance novel spindle at my local pharmacy. I read and annotated and analyzed every one – just like in literature class.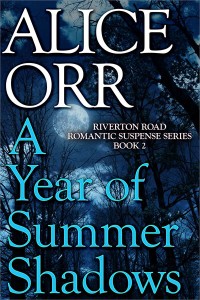 That's how I figured out what romance novels are really about. They're about heartfelt dramatic storytelling. They're not about obsessive morose navel-gazing. I rewrote my dancer and her hunk into a storyteller's story. Best of all I had great fun doing it.
Still I didn't expect more to come from the project than that storytelling joy. Until the phone rang. "We want to publish your manuscript," the editor said. But my resigned brain didn't truly hear her. So after I hung up I finished painting the kitchen door.
When my husband got home from work I showed him the painted door. While he was admiring my brushwork I muttered "They're going to publish my book." He went ballistic. He spun me around almost colliding with the still-damp door.
"We have to celebrate," he shouted. It took a moment for the contagion of his happiness to capture me. "Yes we do," I said. This is why I refer to my husband as Sweet Jonathan. One way or another we've been celebrating ever since.
My current novel is A YEAR OF SUMMER SHADOWS – Riverton Road Romantic Suspense Series Book #2 – available at amazon.com/author/aliceorr. This is my 13th novel and we are celebrating it big time. Alice Orr – www.aliceorrbooks.com.