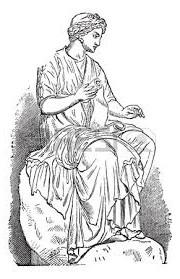 Boris is starting to whisper to me again. That's right, my Muse is back, and, boy, have I missed him.
I have not written since February.
This year we've wrangled a major decluttering project that led to a huge garage sale. We sanded, painted, (well, Rich did) cleaned and staged our house in preparation for listing it, lived with the nightmare of keeping our house spotless for showings, sold it, house-hunted in another city, moved, unpacked and settled in. I was in the process of reading my manuscript and marking up revisions during this craziness, but eventually I gave up on that.
Now I'm "back in the saddle again." And frozen with fear. Where do I begin? I have over 70,000 words written in my WIP, but I will probably eliminate about 20,000 because there is too much backstory. While that still leaves me 50,000 words to work with, there are more plot lines than Medusa had snakes coming out of her head.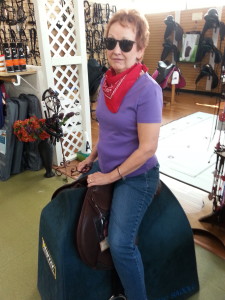 This is my plan. I will take my trusty copy of Blake Snyder's Save the Cat off my shelf (already dusted off because I just moved) and use his Beat Sheet as a guideline. Now this is out of my comfort zone because I am a dyed-in -the wool pantser, but I need to discover which plot lines can stay and which have to be shaved off. Ouch.
I know one necessary paradigm shift is to begin to see the book as a stand-alone rather than a sequel to The Cavanaugh House. While the characters and a couple of situations are recurring, the story is completely different.
Another shift is to stop trying to please all of my readers. What did I just say???? I have had wonderful feedback about how much my readers love all the characters in The Cavanaugh House and want to see more of them. The problem is, I am introducing new characters in my WIP so including both old and new would require listing a Cast of Characters. I need to kill some of my darlings.
I wonder how many clichés I can fit into this blog?
In any event, I am asking you to help keep me accountable. At my last MMRWA chapter meeting I wrote my goal of completing the rough draft of my MS by our next meeting on Sept. 19. Why? You might ask. I'm asking myself the same thing. Why? Why? Why did I say that? But if I make myself accountable to you, I am more likely to stay on task and meet my goal. (I will not put negative energy out there by stating an alternate outcome.)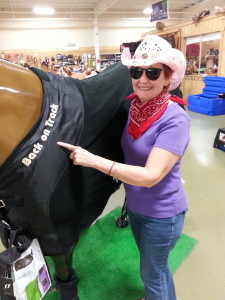 So how can you help? Send me an encouraging word here or on my Facebook page https://www.facebook.com/elizabethfmeyette. Gift me with your words of wisdom. Tell me I can do this. Cheer me on to the finish line. Affirm me in my effort to write "The End."
Boris and I thank you in advance.
Note: Thanks to Megan and the friendly folks at MillbrookTack.com