Juli Page Morgan is a woman after my own heart. Her novel is set in the hippy culture of 1968. Welcome, Juli! Tell us about your journey to this book.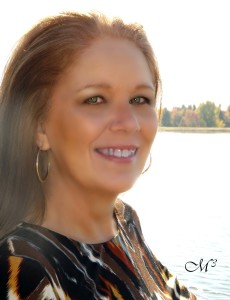 I grew up hearing that I needed to get my head out of the clouds, stop living in a fantasy world, and focus on things that were "real." Though all this advice was well-meaning, little did those who offered it realize I wasn't a lazy dreamer, but a Novelist-in-training.
I didn't realize it, either.
Those fantasy worlds in those clouds that took me away from "real" things were stories that ran through my head. Stories full of characters and situations that just came to me out of nowhere. Some I discarded after a short time, others stayed with me for years. One in particular was the story of an American flower child who moved to London in the late 1960s.
Oh, I loved this girl and the things she did! She wore the coolest clothes, listened to the hippest music, and had the best friends. And the lead singer of a rock band was in love with her. As I grew older, the story changed. I went into radio and met the mega-rock bands. And as I got to know the men behind those super-charged public personas, that story that had been running through my mind for so long became richer and fuller.
One day I decided to write it down. I didn't have the first idea how to write a book, and my early efforts showed it. But I loved this story and I wanted to do it justice. So I learned what to do and what not to do, how to write and how not to write. When I thought it was the best it could be at that time, I submitted it to agents and publishers. To my surprise and utter delight, Crimson Romance liked it and wanted to publish it. I still remember the overwhelming joy of seeing that contract offer in my email.
That this publisher took a chance on this book was astounding. After all, my story was set in the hey-day of sex, drugs, rock 'n roll and groupies, and I put all of that in it. I was determined to remain true to the time period, even if most publishers and every agent I queried wanted me to sanitize it so as not to offend some readers. But Crimson Romance let the story stand the way it was written. They suggested a few changes, but the things they had me add enriched the story without changing the plot.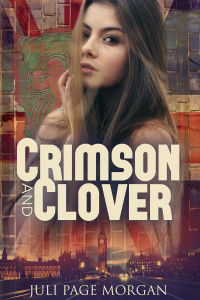 I'd gone through several titles for the book during the years it took me to write it, but it ultimately ended up being called Crimson and Clover. It was first published by Crimson Romance in 2013. At that time there was no romance sub-genre that fit the book. Set in 1968 it certainly wasn't contemporary, but it really wasn't historical, either. The publisher decided to go with the historical category, and there it was published. Luckily, critics liked the book despite some of its touchy subject matter, and readers—those that found it—liked it, too. The problem was that not many readers found it since it buried in historical romance whose readers preferred settings earlier than the 20th century.
After Crimson and Clover was published I made the decision to be an Indie author and self-publish my books. That way I was able to categorize them the way I wanted, even though two of them were also set in the 20th century. And readers found them that way.
I kept writing and kept publishing under my own imprint, Carey On Publishing LLC, but I always wished I could do something more with Crimson and Clover. I'd learned a lot about writing since the book was first published, and I'd learned a lot more about publishing, too. Finally, I asked my publisher for the rights back, and they granted my request.
I set to work improving my book. The story didn't change, but I was finally able to use things I'd learned to make it read better. As I revised and edited I fell in love with the story all over again. This was truly the book of my heart, and I was finally able to polish it into the gem it deserved to be. I worked with my cover designer to make the front of the book synonymous with story inside, and I was ready to put Crimson and Clover back into the world again. Today is that day! I'm just as excited to re-release it as I was when it was first published over two years ago. If I'd gotten my head out of the clouds and stopped living in my fantasy world it never would've happened.
AUTHOR BIO
When Juli Page Morgan found out she could play rock records and get paid for it she got her first job at a radio station when she was a teenager. To her everlasting delight, that job came with All Access backstage passes where Juli got to know those beautiful men who made the music. She stood side-stage as they played, has been on their tour buses, in their hotel rooms, and backstage in their dressing rooms and at the aftershow parties. She takes you there with her in her books.
Though the Mississippi Gulf Coast will always be "home," Juli and her husband currently live in Arkansas. When she isn't writing, Juli records voiceovers for television commercials. She's shamelessly in love with vinyl records, Led Zeppelin guitarist Jimmy Page, and French Onion dip, not necessarily in that order.
Juli's the Bestselling author of Romances that Rock, including The Illicit Novels and other sexy rockin' things.
Website | Facebook | Twitter | Goodreads | Instagram | Pinterest
Crimson and Clover
When sex, drugs and rock 'n roll collide with the dream of white picket fences, happily ever after better step up its game.
Katie Scott may look like a flower child, but under her bohemian exterior beats the heart of June Cleaver. Even though the Summer of Love and the behind-the-scenes disintegration of San Francisco's Haight-Ashbury left her disillusioned, she's still resolved to blend the counter-culture with an idyllic, traditional family life. Since it didn't happen in California, maybe she can find it in Swinging London.
British guitar god Jay Carey has just walked away from his successful band, intent on forming a new group where he can finally play the kind of music he really wants. Falling in love isn't part of his plan, but he can't resist the electric attraction to the fresh, young American flower child when friends introduce them. When Katie moves in with him, it seems both of them finally have all they've dreamed of.
But life with a rock 'n roll star doesn't lend itself well to white picket fences. The sex, drugs and rock 'n roll lifestyle that brought them together seems intent on tearing them apart. Can Katie and Jay keep their dreams and their love alive, or will the stresses and betrayals of the music scene be their undoing?
WHAT PEOPLE ARE SAYING: "This is a must-read for anyone who loves classic rock and roll. Better yet, this is a must read for someone who's looking for something real." – Terri Herman-Ponce, author of The Past Lives Series
Amazon | Smashwords | iTunes | Barnes & Noble | Kobo