Chuck Sambuchino presented at the 2015 Michigan Writing Workshop and filled my head with such wonders that I had to invite him to join me on Meyette's Musings. I am thrilled that he agreed. Welcome, Chuck! Tell us about your three new books.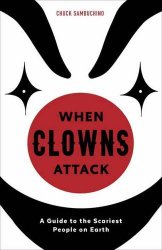 I'm super pumped about my new humor book, WHEN CLOWNS ATTACK: A SURVIVAL GUIDE (Ten Speed Press, Sept. 29), which already got mentioned by New York Magazine. It's a guide that breaks down all the things you can do to protect and defend from these zany bozos and malicious jokers. Clowns scare me, and they scare a lot of other people, too. I was amazed that no one had written a comprehensive survival book, so I hope this guide saves lives this Halloween season as the clowns start popping up out of the woodwork at haunted houses. Beware clowns! If you have a friend who fears them (coulrophobia), consider this guide as a life-saving gift to give to them.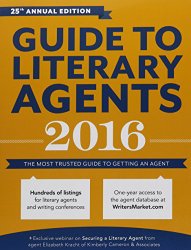 The 2016 GUIDE TO LITERARY AGENTS is new and updated. It's a big Yellow Pages of literary agents — who they are, what they want, how to submit. It's the biggest agent database anywhere.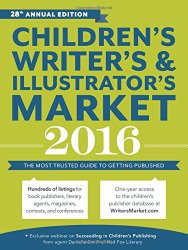 The 2016 CHILDREN'S WRITER'S & ILLUSTRATOR'S MARKET is another market (agents, publishers, contests, more) database, except that it's specifically designed for writers of children's books — young adult, middle grade, picture books. It also has markets and instruction for illustrators, as well.
Your books are quite diverse—from premier guides to publishing to gnome attacks. Are you a "mood" writer as much as deadlines will allow? Do you wake up in the morning and think, "I'm tired of writing about literary agents today. I think I'll write about clowns?"
It's more of an A.D.D. thing than anything. I don't like to be pigeonholed or painted into a corner. Writing about a variety of things is interesting to me. I know that can dilute branding, but I don't care. It's fun.
How has the market changed since you began writing and editing books for writers?
The two biggest things that come to mind are 1) the rise of self-publishing as an easy, legitimate way to release your book. Back in 2005, you could only order expensive printed books in a self-publishing deal, and it was nearly impossible to sell them. Now it's easier and cheaper. 2) People are buying fewer books these days (especially novels), so the path to publication is more competitive than ever. That means it's very important to write excellent stories, and never give up.
What advice would you give an author who is trying to decide whether to self-publish or go with a traditional house? Would it be the same advice for a debut author as for a published author?
I feel like this is a huge question that would take me an hour to answer, so I am going to kind of pass on delving into this. But let me touch on one important thing: If you are undecided on what path is right for you, try to get it traditionally published (i.e., try to get a literary agent) FIRST. There is very bad advice going around the Internet about how you should self-publish your book first and then, if it doesn't sell well, seek out an agent. This is terrible advice. Put yourself in an agent's shoes. They have a writer approach them and say, "Hi, I self-published my novel two months ago and it tanked. Do you want to rep it???" Once you self-publish, then you must garner some serious sales success or critical acclaim (coverage, awards) in an effort to get an agent. In other words, getting an agent for your novel is hard enough. Getting an agent for a self-published novel is twice as hard.
Having a platform is crucial to an author whether she is traditionally published or an indie author, but social media can be overwhelming. If you were a debut author, where would you begin to establish your platform?
For starters, make sure you have a simple, functioning website that can serve as a home base of operations — a place for people to check out if they Google your name. Besides that, Twitter is a good bet. But it's all about the nature of your book and where it lends itself in terms of marketing. For example, Pinterest is huge for cooking and gardening, so if those areas interest you, getting involved on Pinterest is smart. If you are good at making videos, YouTube can be huge. If you love photos, Instagram is big. Think about where your strengths lie and where your audience gathers.
What is the best piece of advice about writing you have ever received?
Keep going. Don't quit. Keep moving forward.
I have a neighbor who has gnomes in her front landscaping. Should I increase my home security system?
YES. And pay attention for gnome encounters of the first kind — do you see items moved? Are your pets acting strangely? Are your tools missing? Do you see small footprints in the snow/mud? These are all signs that gnomes were casing and probing your residence recently. Beware gnomes and clowns!
I will be locking my doors tonight! Thanks for joining me today, Chuck. I hope you have a happy and clown-free Halloween.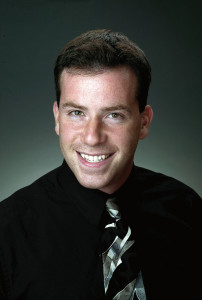 Chuck Sambuchino (@chucksambuchino) of Writer's Digest Books edits the GUIDE TO LITERARY AGENTS and the CHILDREN'S WRITER'S & ILLUSTRATOR'S MARKET. His Guide to Literary Agents Blog is one of the largest blogs in publishing. His 2010 humor book, HOW TO SURVIVE A GARDEN GNOME ATTACK, was optioned by Sony Pictures. His latest humor book, WHEN CLOWNS ATTACK: A SURVIVAL GUIDE (Sept. 29 2015), will protect people everywhere from malicious bozos and jokers who haunt our lives. His books have been mentioned in Reader's Digest, USA Today, the New York Times, The Huffington Post, Variety, New York Magazine, and more.