Dana Volney is a fellow Crimson Romance author whose latest novel is  romantic suspense—and who doesn't love romantic suspense? Welcome, Dana!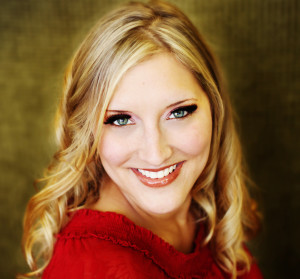 How did you celebrate the publication of your first book?
December 16, 2013 Holiday Hoopla was released and it was one of the best days of my life! I took the day off from work, talked to friends, promoted the book, and flowers arrived constantly from my super supportive friends and family. I felt so special and it was amazing to be able to buy a book with my name on it! I will never forget that day.
That sounds like a great way to celebrate! Talk about the books you've written. What was the first seed of an idea you had for your book? How did it develop?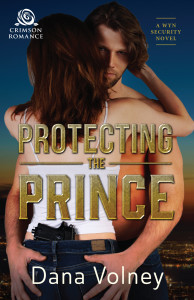 For Protecting the Prince, the idea started with a play on the fairy tale Snow White (which eventually dissolved, but the finished product is better for it). I wanted a kick-butt female lead and in a role that would support a series to keep the fun going—that's how Wyn Security was born. From there the situation started to evolve with Eliam and his shipping empire, the Russians, and the attempts on his life escalating. Plus, I lived in Seattle for a couple of years and love the setting!
How would you describe your writing process? Do you outline? Let the muse lead you? Or something else?
I am a true and tried pantser—I think I'm allergic to heavy plotting. I wish sometimes it wasn't so, but it's my process to not know what is always going to happen along the way. I let the characters lead me, but I always know the goal of the end of the story so they have a bit of direction. I start with an idea of a story line, names, and work it out as I go—this makes for a lot of editing, but also a lot more fun!
My process is the same. Sometimes it can lead to anxiety, but my muse, Boris, always comes through. Do you work with a conference partner, writer's group or other organization? Where do you get support?
I have been absolutely blessed in my writing journey—I found a local class three years ago when I decided to take writing seriously and that led to amazing relationships with fellow authors. I've also met wonderful authors online through networking. This industry is tough and it's even worse if you try to go it alone—I think establishing a network is an important part of thriving in an otherwise isolating career. I have close author friends that I've traveled to conferences with, given workshops with, and keep in touch with daily as well as a writer's group that I meet with a couple times a month. Surrounding myself with other authors and people who understand the industry is energizing and I love how my circle continues to grow.
I agree! When I'm with my chapter or with other writers and presenters at conferences I am energized. What are you currently working on?
I am currently working on the second book in the Wyn Security series, which is Felix Ibarra's story called Protecting His Heart. I have had a blast with the gruff man and his past! I can't wait to share it (albeit months from now).
Great teaser! Can't wait to hear more about Protecting His Heart. How do you balance writing, marketing, promoting, bookkeeping, family and work?
It is hard, there is no way around that. Some days I manage better than others. My days are usually reserved for my business (I'm a marketing consultant), book marketing/promotion, and the other items that pop up that seem to take too much of my time. Saturdays I unplug and spend the day with my family—it's rejuvenating and I highly recommend it to anyone. I'm a night owl and prefer to dig into my stories after the sun has set—that's when I feel free of deadlines and other people needing me and can let the creativity flow.
Thanks for sharing your process and journey with us, Dana. I wish you great success with all of your books.
About the author: 
Dana Volney lets her imagination roam free in Wyoming where she writes romances and helps local businesses succeed with her marketing consulting company. Surrounding herself with good friends and family, Dana thrives on moments and memories created with loved ones, especially while baking. Not possessing the natural ability to want to cook every day, she still enjoys watching culinary shows while eating take-out. It helps her to dream up sweet treats and sexy men. Dana is bold, adventurous and, by her own admission, good with plants, having kept a coral cactus alive for more than one year. Find Dana Volney at www.DanaVolney.com , on Facebook at www.Facebook.com/DanaVolney , on Twitter @VolneyVentures, and Goodreads at https://www.goodreads.com/DanaVolney .
Protecting the Prince blurb:
Eliam Prince is finally where he wants to be in his late father's shipping enterprise: at the helm and ready to navigate. However, when a mysterious car tries to run him off the road on his first day as CEO, it's clear he needs a personal bodyguard–even if the idea annoys him to no end.
Winter Wyn has built a thriving personal security business after surviving a horrific tour in the Middle East. Eliam is just a routine middle-of-the-night call–until she arrives at his penthouse, where it's clear her strict policy of not mixing business and pleasure with her clients is in serious trouble. Keeping this man safe–from sabotage, blackmailers, assassins, and his own stubborn pride–isn't nearly as hard as protecting her own heart.
But as the stakes rise, Eliam and Winter have no choice but to break all the rules if they want to survive. Fans of Castle will love the sparks that fly on this most unlikely couple's journey to their happily ever after.
Sensuality Level: Sensual
Protecting the Prince is available at:
Amazon: http://tinyurl.com/pvt99u4
Crimson Romance: http://www.crimsonromance.com/romantic-suspense-novels/protecting-the-prince/
Barnes and Noble: http://www.barnesandnoble.com/w/protecting-the-prince-dana-volney/1122682667?ean=9781440594885