Becky Flade has published several novels through traditional publishers. Today she reflects on the joys—and fears—of self publishing. Welcome, Becky.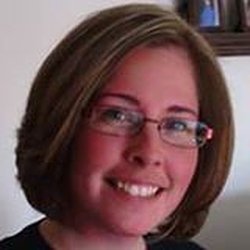 Thanks for having me today, Elizabeth, I really appreciate it. I know how busy you must be, how busy we all are this time of year. In addition to all my regular day-to-day responsibilities, and preparing for the Christmas season, I have a recent release with Crimson Romance and I'm getting ready to release my first self-published title.
The SP [self-publishing] experience is new to me and a little terrifying. In the past, I've always had a publisher/editor/art department to rely upon and now I have to be all those things for myself. It affords such a fantastic amount of creative freedom but it's also hugely intimidating – my success, or my failure, will be mine alone. Yikes!
And I have so many questions: copyright, trademark, copy edits, beta readers, content editing, cover selection, platform, exclusivity, and on, and on. This is truly a learning experience for me and one I hope will make me a better author in the long run.
My single biggest concern is regarding production value – something I'm seeing in a whole new light now that I'm transitioning from indie reader to indie author. I've read some wonderful indie books, well written, well edited endeavors that have a permanent place in my list of favorites – a list that includes titles by bestselling big industry names like Stephen King, Nora Roberts, Sidney Sheldon. However, I have also read some very poorly written and badly edited indie books. And yet still, the books would've been great if they'd been produced just a touch better. And that's my fear. That all my hard work will result in my addition to someone else's "If only…" list.
Facing fears is what courage is all about. The first time I submitted to a publishing house I was absolutely terrified, but I did it. I accepted the rejection with, I think, grace and aplomb (it's graceful to cry in the dark where no one can see, right?) and I kept trying because it was my dream. Now that dream is a little different. If I'm going to continue chasing it then I have to pull on my big girl panties, do the best job that I can and keep my fingers crossed that I did it right.
The real failure is when you don't try at all.
Having published both through a traditional house—Crimson Romance—and as an indie author, I can relate to what you've described. I think your last sentence illustrates the attitude that will make this a successful venture for you, Becky. I wish you all best!
Fated Hearts Blurb: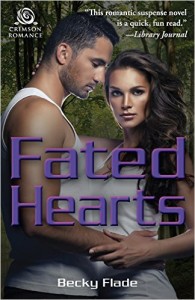 Psychiatrist Henley Elliott fled her quiet life in Cleveland for a gypsy lifestyle, trying to stay one step ahead of her painful memories. When she breaks down in quirky little Trappers' Cove, Minnesota, she meets Sheriff Carter McAlister – a man healing from his own share of hidden heartbreaks.
At the request of a friend, Carter offers Henley a job to help her get back on her feet . . . but soon he can't resist trying to sweep the intriguing woman off them. Breaking through her carefully built shell proves to be a near-impossible task, and to make matters worse, a dangerous new presence in the Cove seems to be targeting Henley. They must learn to trust in each other in order to keep her safe.
Can Henley and Carter leave their secrets and scars in the past to get a second chance at happily ever after?
Fated Hearts is Available at:

Crimson Romance | Amazon | Barnes & Noble | iBooks | Google Play
About the Author:
Home is where the heart is and I make mine with my very own knight in slightly tarnished armor in southeastern Pennsylvania. When I'm not busy living my own happily ever after, I'm writing about someone else's.
Contact Becky at:
beckyfladeauthor@gmail.com
http://beckyflade.blogspot.com/
https://www.facebook.com/BeckyFlade
See Fated Hearts on Pinterest https://www.pinterest.com/BeckyFlade/fated-hearts/ and on YouTube https://youtu.be/ZkPFayCRN6k
Fated Hearts Excerpt:
"What are we doing, Carter?"
"Enjoying our evening."
"You know what I mean." She shifted her body and lifted her hand as if to touch his face. He tensed in anticipation. She skimmed her fingertips over his jaw, his cheek, featherlight touches that left a trail of fire across his skin. "I think I'm getting used to your touch. To … how you feel."
"That's a good thing."
"Are you going to kiss me again?"
"Would you like me to?" He saw her nod this time and recognized the banked passion in her hooded gaze. He lowered his mouth to hers but pulled back before their lips met. "How much of what you're feeling is you and how much me? I don't want to influence you."
"It's both. And it astounds me."
His muscles clenched with desire. He hadn't intended to seduce her or himself tonight. He had only wanted her to become more comfortable with his company and his touch. They needed to build trust, and he'd wanted to lay that foundation. With a level of restraint he hadn't thought he possessed he laid his forehead against hers.
"How about you kiss me, Doc?"
Add to Goodreads https://www.goodreads.com/book/show/26093427-fated-hearts