Like me, Alexia Adams hears voices in her head, and they often speak to her at the most inconvenient times. I can relate, Alexia! Welcome to Meyette's Musings. Please tell us a little about yourself.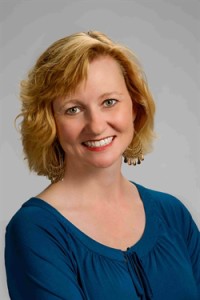 I live on the west coast of Canada with my husband and four children. Before marriage and children tied me down, I used to travel a lot and have lived in various countries including New Zealand, Australia, England, France and Russia. So I try to incorporate my love of exotic settings, and ethnic and cultural diversity in my books. Oh, and I hate housework.
Oh, you've lived in so many places I long to visit. What wonderful inspiration! How did you celebrate the publication of your first book?
When I received the email that Crimson Romance wanted to publish Singapore Fling I immediately phoned my husband at work. But I was so overwhelmed I could barely get the words out so he started to worry that something bad had happened. Finally I managed to tell him and he sent me a dozen red roses. I brought his four children into this world, one of whom weighted 9 lbs. 6 oz., without getting a single flower from him, but I sell a book and bam!
I had a 9 lbs. baby and no flowers, too LOL. How would you describe your writing process? Do you outline? Let the muse lead you? Or something else?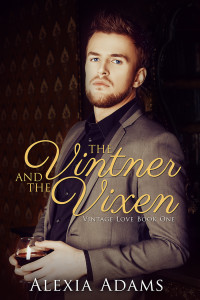 My book ideas always start with a character. Sometimes the hero, sometimes the heroine. For The Vintner and The Vixen I wanted to try writing a "bad" girl, one who had made a ton of wrong decisions in life and now was paying the price. So, of course she'd need a buttoned-up always-in-control hero to balance her wild ways. I play with these characters in my head for weeks sometimes, before I actually start to write their story. By the time I sit down at my computer I have the first and last chapter clearly written in my head, but the middle is fuzzy.
Last year, I did a plotting course in the hopes that learning to outline more succinctly would save me time in the editing stages. I outlined an entire book but never wrote it because I already knew the story so I lost interest. I swear I will write that book one day (it involves a British spy and a woman hiding out in the Sahara desert with a nomadic tribe of Toureg because her father is a nuclear scientist and several governments are after him and think she knows where he's hiding). But in the meantime, I have several other characters in my head begging me to write their stories next.
I hope you do write that book someday because I want to read it! Have you ever had to do major rewrites? What was your approach?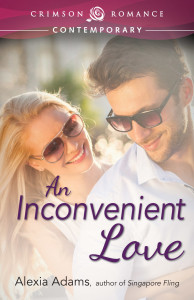 Oh God, I think major rewrites are my calling card. I sold An Inconvenient Love to Crimson Romance on the proviso that I change the beginning. Well, once I changed the beginning the rest of it also changed. That turned out to be a 70% rewrite in a two-week deadline. But I love the book now; it is one of my favorites. The characters are stronger and the conflict organic. The Vintner and The Vixen also went through quite a major rewrite. I have a tendency to make life easy on my victims, I mean characters, so I'm learning now, no more Ms. Nice Writer. Make them suffer. *sigh* If only I could do this before I submit.
My approach to a major rewrite is to carefully read my editor's notes, mark the things that immediately resonate with me and mull over the ideas that don't. Then I go through the book with the edit notes printed out beside me and make suggestions for myself on how I can change things. Then I tackle each scene, sometimes pulling bits out and putting them in a separate document in case I want to reincorporate them elsewhere, until I reach the end. Then I go back two or three more times and fine-tune or tweak until it reads like I wrote it that way the first time. Ah, if only…
Has writing changed how you read books now?
Most definitely. When I read now I'm subconsciously analyzing character, motivation, scene description and conflict and tension. I've even caught myself muttering under my breath, "ooh, Julie wouldn't like that," (Julie being my editor). It has gotten to the point that if I want to read for pleasure I pick up an historical romance as the craft and style are different enough from category-length contemporary that I'm not trying to learn and can just relax and enjoy the story.
What are you currently working on?
I'm currently going through the edits for The Playboy and The Single Mum, the second book in the Vintage Love series. And, again, they are substantial edits. I'm also working on two different stories in my head; it will be a battle to see which gets written first.
What is the best piece of advice about writing that you have ever heard or read? What would you tell aspiring writers today?
The best writing advice I read was to "come late and leave early." In other words, skip all the introduction and get straight into the action, and end the scene before it gets boring. My advice to aspiring writers, aside from the above would be to write several stories before they start to submit. So if an editor says they like your voice but this book isn't a fit for their line, you have something else to offer. Also, once you get published you'll want to keep up the momentum.
Do you keep a notebook in your pocket, briefcase, purse, or on your bedside table to write down ideas that come to you right away so you don't forget them? Have any of these ideas developed into a successful piece?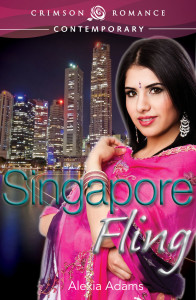 I almost always carry around a notebook. When my children were younger I had to have two, one for my ideas, and the other for my children to scribble in. I learned to have two books after a brilliant idea was buried under Disney Princess stickers. Mostly I jot down pieces of dialogue, which always seem to come to me at the most inconvenient times. Sometimes when I'm stuck in the middle of a book, I'll look in my notebook and a piece of forgotten dialogue or a phrase I had written down weeks ago turns out to be the exact bit I need to move forward.
About Alexia Adams:
Alexia once traveled the world. However marriage and the birth of four children clipped her travel wings, so she took to vicarious voyages through the characters she creates in her romance novels. Her stories reflect her love of exotic destinations and unique cultures and feature locations as diverse as the wind-swept prairies of Canada to hot and humid cities in Asia. To discover other books written by Alexia or read her blog on inspirational destinations, Journey to Love at http://Alexia-Adams.com and sign up for her newsletter to keep up-to-date with new books and adventures.
Visit Alexia at:
Website: http://alexia-adams.com/
Facebook: https://www.facebook.com/AlexiaAdamsAuthor
Twitter: https://twitter.com/AlexiaAdamsAuth
Pinterest: http://www.pinterest.com/alexiaadamsauth/
Goodreads: http://www.goodreads.com/author/show/7068526.Alexia_Adams
Amazon Author Page: http://www.amazon.com/Alexia-Adams/e/B00CNIDYN2/
Alexia's Books:
The Vintner and The Vixen: http://amzn.to/1OZd7gs
The Greek's Stowaway Bride: http://amzn.to/1X5qnVd
Her Faux Fiancé: http://amzn.to/1Q2UqZg
Miss Guided (a Guide to Love novella): http://amzn.to/1Q2UsjN
Played by the Billionaire (a Guide to Love novel): http://amzn.to/1H1pdCP
His Billion Dollar Dilemma (a Guide to Love novel): http://amzn.to/1Q2Uzfe
Love, International Style (3 book bundle): http://amzn.to/1Q2UAQc
An Inconvenient Love: http://amzn.to/20pCb3T
An Inconvenient Desire: http://amzn.to/1Q2UDf4
Singapore Fling:  http://amzn.to/1H1pC88
Tall, Dark, & Wealthy: http://amzn.to/1H1pPbx
Romance in Color: http://amzn.to/1SWcnaq