I have abandoned the manuscript I've been working on for over a year. Not an easy decision. After writing The Cavanaugh House, I thought it would be easy to bust out a sequel. I had ready-made setting, characters, and plot devices. Readers were clamoring for more of Jesse and Joe, Maggie and Marty and ghosts…more ghosts. I had the recipe, now all I had to do was follow it, right?
Wrong.
Boris, Where are You?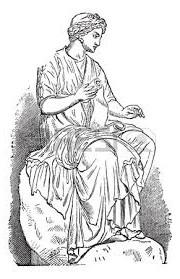 For one thing, I didn't feel Boris, my Muse, like I normally do when I write. He was with me as I wrote my other books—even during Love's Destiny when I didn't even know him yet. Often times I was in "the flow" where the words seemed to seep from my fingertips onto the keyboard. When I read them aloud the next day, it was like I was reading them for the first time. Now this didn't happen everyday. Some days it was HOKBIS (Hands on Keyboard, Butt in Seat) and I struggled as every writer does gritting out words and paragraphs and scenes. But during the writing of this book, it was like Boris was off having a beer with the other Muses. Maybe it was nectar, I don't know.
When Life Gets in the Way
Making the decision to abandon my draft came after much soul-searching and feedback from my beta readers. I had wrangled this story for a long time, but it never seemed to settle into a smooth tale. During the year of writing this book several major life events occurred: my husband retired and was home all day, we decluttered the house which was very emotional and draining, we prepared the house to put it on the market, kept it clean for any showing that might happen at a moment's notice, searched for a new home in a different city, sold our home, packed, moved to another city, unpacked, and began to learn our way around. Not to mention trying to find a new doctor, dentist, and HAIR STYLIST. When I write, I need long stretches of time to enter my fictional world, focus on what's happening, and create a cohesive story.
Thank you, Elizabeth Gilbert
I believe a book comes to us when it is meant to come to us. Elizabeth Gilbert's latest book Big Magic came to me at the appointed time. I began to read it the day after I decided to abandon my draft, and Elizabeth was there to 1) help me accept that decision and 2) give me comfort. In her book, she proposes that "Ideas are a disembodied, energetic life-form…separate from us but capable of interacting with us." When we ignore or can't respond to an idea (due to life getting in the way, for example) the idea moves on to more fertile ground (i.e. someone who grabs it and runs with it). The personal example she uses in her book to prove this theory will blow your mind. Perhaps that is what happened to my WIP. I didn't give it the attention it deserved so it moved on. In any event, it isn't working for me right now.
Keep on Keepin' On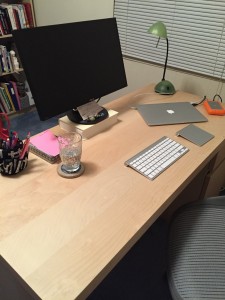 I suppose I could wallow in self-pity and feel like I've failed, but I don't. In fact, I'm quite peaceful—even relieved—with my decision. I've worked and reworked the story, but to no satisfactory end. I packed my manuscript, notes, and critiques in a priority mailing box and put it on a shelf in my office. I spent the day cleaning off my desk so I would be ready for the next Idea.
When Elizabeth Gilbert abandoned her Evelyn in the Amazon book, she didn't waste time stewing about it; she went on to the next Idea. "Don't beat yourself up. Don't rage at the gods above…Find something else to work on—anything, immediately—and get at it." That's what I did before I'd even read it in her book. I started research for another historical romance set in the American Revolution whose characters have been talking to me for a while now. Miss Gilbert's words were very affirming.
Will it Stay on the Shelf?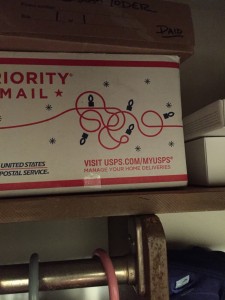 I don't know. Last night after I'd written most of this blog post, I got two judges' comments back from a contest I'd entered. Both gave decent, though not winning, scores, and one judge loved what she had read of the book. So there is hope. There is a pearl in there somewhere. I'm reminded of the story of the optimistic boy who was given a huge pile of manure for his birthday. With glee he sat atop it and started to dig saying, "I know there's a pony in here somewhere." Well, I hope my WIP isn't a huge pile of poop, but I also know there's a great story in there somewhere. And when I get back to it, I will let Boris lead the way.
The Good Thing That Happened
While we might stop for a moment or two of comforting self-pity, we can't linger or we'll miss The Good Thing That Happened when we abandoned a project that wasn't working. For Elizabeth Gilbert the Good Thing That Happened was her memoir Committed. For me it was the realization that I had some unfinished business with The Cavanaugh House. With the frustrating WIP off my desk, I am able to concentrate on the final plans I have for my first mystery. I am also looking at my children's books again with an eye to publication. So when one project goes south for whatever reason, we grab our favorite writing device—electronic or not—and we move on to the next Idea. We are writers. We can't help ourselves.
Have you ever abandoned a project? What did you do? How did you feel? What was the good thing that happened?