Dana Volney is a fellow Crimson Romance author whose books often "take her for a ride" as they develop. So glad you're visiting today, Dana. Please tell us a little about yourself.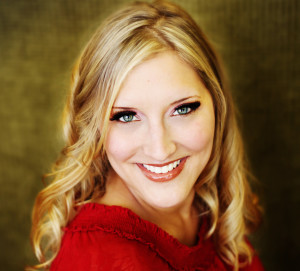 I am from Casper, Wyoming, I have one sister who is married with two kids (I *love* being an aunt!), my parents and some extended family also live in town, and I work out of my home for both writing and my marketing consulting business. Those are regular boring facts…so a couple fun facts would be: if there was an Olympic medal for binge watching, I'd take the gold every time; I love just about anything ginger; I am a night owl (but also love mornings once I'm up); and if I had the chance to vote to institute an afternoon siesta I would—I think 1-4 p.m. is the worst time of day.
You are so right! My siesta time is 3:30 p.m. 🙂 Talk about the books you've written. What was the first seed of an idea you had for your book? How did it develop?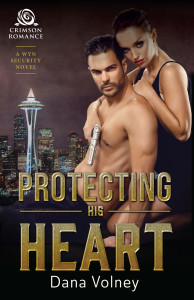 Protecting His Heart started as an epilogue to Protecting the Prince. I knew I wanted to write Felix's story next and after "the end" of Protecting the Prince I jumped right into his character as if he was leaving the office one night. He was pretty grumpy and then all of a sudden there was a perfume in the air that mixed his feelings and a naked woman in his bed. The story took off from there. I wrote the first part of chapter 1 at around 3 in the morning and just went with it – the nakedness, hints of betrayal, all the attitude thrown, and then had to figure out what the heck was going on in his life. It was a glorious unfolding – I love Felix and Arabella!
Stories that unfold like that are so fun to write. Was there a scene that was more difficult than others? One that you pondered whether or not to include it?
This story was particularly interesting because they have a past as a couple – an extremely emotional one at that. So adding in bits of their past so you can understand why they act the way they do now was difficult at times. I wanted the right amount of insight without bogging the present-day story down. It was a fine line that my editor, Julie Sturgeon, helped with a lot.
How do your characters influence your writing? Do you have disagreements with them?
Protecting His Heart in particular took me for a ride more so than me writing it as I originally saw it in my mind. Felix is gruff, and that was always a character trait, but Arabella was a wild card. She was so untrusting, yet needed help, so she was constantly at war with herself which is why one minute she's kissing Felix like there's no other place she could dream of being and the next she's literally fighting with him over an apparent betrayal. Emotions ran high in this story and I didn't so much as disagree with them as let them do their thing and then figure out how that made a compelling story.
What is your research process like? Do you enjoy it?
It depends what I'm questioning *grin*. If it's a gun or tactical question I talk to my dad and that is always a fun conversation. Otherwise I spend a lot of time on the internet looking up the littlest of detail so that the action and story rings true…which really only feeds my online purchase habits because I get distracted by boots easily.
I understand completely! What are you currently working on?
I am currently working on book 3 of the Wyn Security Series – Eddie's story! I can't share much about it yet, but I can say that he has a stubborn FBI neighbor who'll stop at nothing to get justice—even if that means Eddie gets caught in the crosshairs.
Sounds intriguing, Dana! Best of luck with all your books!
Author Bio:
Dana Volney lets her imagination roam free in Wyoming, where she writes romances and helps local businesses succeed with her marketing consulting company. Surrounding herself with good friends and family, and boating on the lake whenever she can, she thrives on moments and memories created with loved ones, especially on sun-filled days. That's when Wyoming's charm really sinks in. Dana is bold, adventurous, and—by her own admission—good with plants, having kept a coral cactus alive for more than one year.
Find Dana on:
Facebook: https://www.facebook.com/DanaVolney
Twitter: @VolneyVentures
Goodreads: https://www.goodreads.com/DanaVolney
Instagram: https://instagram.com/danavolney/
Protecting His Heart synopsis:
When a mission goes sideways and leaves seasoned spy Arabella Nox with valuable information and a terrorist on her heels, she seeks out the one person on earth she hopes won't betray her: the husband she hasn't spoken to in years.
Felix Ibarra thought he'd put his past behind him, so he's shocked when Arabella shows up naked in his bed, warning him of an imminent threat. Then, to make things worse, she gets a job with his firm, Wyn Security, behind his back. It's clear there's more to her story, but trust doesn't come easily to either of them.
Can Felix and Arabella work together to banish a mutual enemy, or will the deep emotions that tore them apart the first time be their undoing once again?
This sexy cat-and-mouse game between former lovers will keep you on your toes all the way to the surprising ending.
Protecting His Heart is available at: 
Amazon: http://tinyurl.com/gt8kjcd
Barnes and Noble: http://tinyurl.com/gw7pcxp
Crimson Romance: http://tinyurl.com/j2h93v4
KOBO: http://tinyurl.com/hvmvnpw
Google Play: http://tinyurl.com/zpw23ar
iBooks: http://tinyurl.com/hlpqq9p