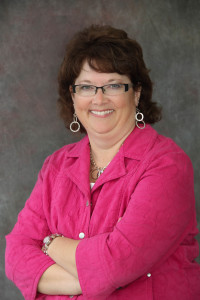 Ann Byle was the first agent I ever pitched to at a conference. I was nervous of course, but she was so affirming and interested in what I had to say that she put me right at ease. I am honored to have her as my guest today. Welcome, Ann! Please tell us about yourself and your company, Credo Communications.
Credo Communications, founded by Tim Beals in 2005, is a literary agency representing fiction and nonfiction authors and based in Grand Rapids, Michigan. Credo's agents have placed books with over 40 publishers. Credo also offers writing, editing and publishing services. I've been an agent with Credo since early 2012.
When you decide to represent an author, how much support do you offer him/her? Do you edit his/her work as well as pitch it to publishers?
When I decide to take on a client, that client needs to understand the publishing process. Authors need to have at least one book written, with others in mind, and have a book proposal written. I will proofread that book proposal and the sample chapters, but the author must do the work of gathering the information in the proposal. I don't edit the whole book. If the sample chapters aren't up to par, I can only assume the rest of the book isn't either and the author isn't ready for an agent.
What do you look for in an effective query letter or book proposal?
I look for an author who truly knows what their book is about, its audience, and its uniqueness. I also look for good writing, good grammar and a grasp of what is needed to be a published author. If I'm interested in a proposal but ask the author to make a few changes before presenting to the team, the author needs to be willing to do that. Authors who think they know everything and that his or her book is perfect aren't a good fit.
Can you share a favorite query letter moment? (e.g. Something that grabbed you? Something that made you wince? Something that made you laugh?)
One day I was reading a fiction proposal. It was so good I literally sat up in my chair in surprise. I had to have that client! She signed with me, and her first book is coming out in Fall 2016. Too often, however, I get queries that are full of mistakes. Sometimes the author thinks the audience is the entire Christian world; sometimes there are mistakes in the opening lines; sometimes it's just the wrong topic for me (think weird alternate religions). One time a query came with the word "desecration" used instead of "segregation" in the opening sentence.  Oops.
Talk about the slush pile. How do you narrow it down to a manageable task?
The slush is never a manageable task. It is an impossible task.
What do you hope a writer will do when meeting you at a conference pitch session? What do you hope they will not do?
I hope the writer comes to me with a project ready for publication. That is, well planned, organized, written, and with a clear view to that project's audience. I don't mind when a new author asks questions about a project they're not ready to pitch yet, as long as they know it's not ready to pitch. Please don't tell me that God spoke through you to the written word, that He said this book must be published, or that God told you that I'm the one to be your agent. He probably didn't tell me the same things!
Many authors are opting to self-publish. How would you dissuade them?
To be honest, I don't always dissuade them. If a book will reach a particular audience and the author has tapped into that audience in some way, perhaps via a blog or speaking, then perhaps self- or custom publishing is the way to go. If you can sell 1,000 copies in a year and not put yourself in financial trouble to do so, then custom publishing can be for you. Christian fiction is very hard right now. Several authors I know, some of them established authors with books to their credit, are opting for custom publishing. It's become a much more viable option for authors. That said, authors must invest in excellent editing, a great cover, and good inside design. Don't skimp on any of these things!
I have many writers who follow my blog and are eagerly reading your post right now. What advice would you give them?
Don't all of you pitch to me right this second! My advice is to learn the craft, find ways to reach your readers, and write the best book and proposal possible. Then contact an agent.
What do you most enjoy about your job as an agent? What is the biggest struggle for you in this job?
I like helping people reach their publishing goals. I like matching an author with a publisher, then seeing that book move into print. I love finding my authors' books at Barnes & Noble or other bookstores. I love calling an author to tell them a publisher has accepted their project. I don't like telling my clients that a publisher has said no to a project or is opting not to contract for more books by an author. One struggle I have is the sheer numbers of requests that come in. It's so hard to keep up and keep track.
In your career as an author/agent, what do you think is the most significant change in the publishing industry besides the digital revolution?
I would say a significant change is in the way people buy books. Publishers must reach readers in new ways who are buying their books through places such as Amazon. Also, a big change is the importance of social media and authors reaching their readers long before a book comes out. After a book comes out, those readers want another and another. Authors must juggle readers' interaction with actually writing books.
Thanks so much for joining me today, Ann. You've presented so many insightful and informative ideas.
Writers, what experiences have you had with literary agents?