I am composing this post as I finish revisions of Buried Secrets, the sequel to The Cavanaugh House. During this process, I again realize the importance—no, the necessity—no, the obligation of authors to revise, revise, revise. I have spent the last week wordsmithing and tweaking my manuscript, creating a stronger, more interesting story. Here are some particularly pesky words for me:
Apparently "well" is my favorite word. As my friend and editor pointed out, I used it 122 times in a 263-page draft. That's at least once every other page. "Well, well, well," I said to myself, "I have to do something about this!" I eliminated or reworded almost all of them. Not all, since some were hyphenated terms such as "well-worn." Well done! I thought to myself.

But, as I continue revising, I discover that "well" wasn't my favorite word after all. In my continued search for excellence, I discovered 166 uses of the word "felt." So obviously while I felt "well" was my favorite word, I now feel that "felt" won the day. This is one of the hardest fixes for me, because during drafting I often write sentences like "Panic seized her" using panic as the subject of the sentence. So in an attempt to maintain POV, my quick fix is, "She felt panic surge through her body." Ugh. Why does it take me so long to get to "She panicked"? It felt so right when I first wrote it.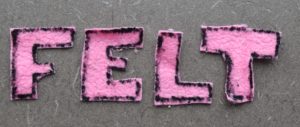 This just in—I'm very fond of "very," too. I initially had 72 uses and whittled it down to 7. But sometimes, you just need a "very." For example, when Gerald, the butler responds, "Very good, Miss Graham." I mean, come on, it's so butlery. (One "very" that I kept is right before a "well" that I kept.) While I was revising these, "very" became alien—I had looked at it and heard it in my mind so much, that it sounded odd, like it wasn't a word at all. Have you ever repeated a word so many times that it became meaningless? Like pickle…pickle…pickle…Yeah, that happened. It was very weird.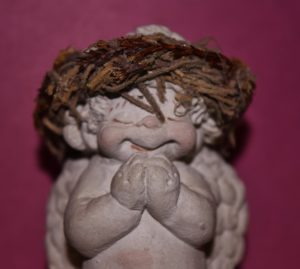 I have cornered the market with the word "corners," too. In my defense the book is set in Seneca Corners, so there's that. Then there was the corner of a woven table runner, and oh!  the corners of mouths turning up that kept turning up. Each time I read "corners", I was reminded of "Bueller, Bueller, Bueller…Anybody?" I kept hearing "corners" repeated in Ben Stein's voice.
And what was going on with me? I used "going on" way too many times. Jesse wondered what was going on about every other page…well, maybe not that much. I realized I couldn't go on that way. Since Buried Secrets is a mystery, the reader isn't supposed to know what's going on, but Jesse didn't need to ask the question quite so (notice I didn't use very here) often. It began occurring to me that there happened to be other options.
So, I felt it was my duty to offer some very sound advice that will make authors write well. Notice what's going on with your writing, and cut every corner you can to make it better.
P.S. I have fixed all of these and more, so please consider giving Buried Secrets a try when it is published in August 2016. You'll like it very well, once you figure out what's going on.
What weak words do you struggle with when you write? What weak words drive you crazy when you read?
Save
Save
Save
Save
Save
Save
Save
Save
Save
Save
Save
Save
Save
Save
Save
Save