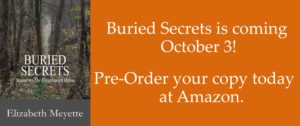 Diane Burton writes science fiction, I can understand. She is a master of using terminology that is accessible to humans, yet effectively sets the scene and puts the reader on board a spaceship bound for Serenity. To celebrate her latest book, she's launched a giveaway. I'm so pleased to welcome Diane to my blog today.
Diane, please tell us a little about yourself.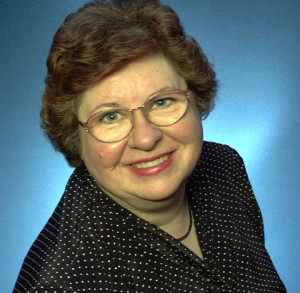 I'm a wife (for almost 44 years), mother (of 2), grandmother (of 3) and author (of 9). I'd like to say that was in the order of importance. Sometimes it's not, and Hubs gets the short end of my attention. We moved to West Michigan three years ago to be close to our grandchildren.
We recently did the same thing. Talk about the book you've written. What was the first seed of an idea you had for your book? How did it develop?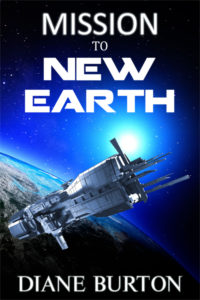 Three years ago, I joined the blog The Roses of Prose where I contribute once a month. During the month of December, we each write a serialized short holiday story. That year mine was called "Christmas in Space." I liked the characters and premise of that story so much I expanded it into a novella now called Mission to New Earth.
It's great when characters are so compelling. How has writing this book changed you?
I'm more aware of what we're doing to destroy our world, natural and man-made disasters. I didn't know there was a supervolcano under the Yellowstone caldera. Serendipitously, I saw a program about it on the Smithsonian channel. While writing Mission, set in 2172, I took current disasters out to the extreme of what could happen. That is scary. I hope my grandchildren and their grandchildren do not reap what our disregard for the planet has sown.
That's the beauty of sci-fi. Books like Mission to New Earth might be a wake-up call for many of us. What is your research process like? Do you enjoy it?
I'll answer the second part of your question first. Yes and no. LOL I use Google a lot, I mean a LOT. So much information is available with a few clicks. I've learned so much for each of my books. Since I write by the seat of my pants (mostly), I don't research ahead of time. I do it when I need to know something. But then I fall into the Black Hole of research (a term I read that accurately describes my condition). You know those pesky side links? I follow them. And follow them. And follow . . . You get the drift. Pretty soon, an hour or two have passed, and I have more info than I could use in ten books. I research that way for all my books, but especially for the sci-fi romances. For my PI mysteries that take place near where I live, I visit. Wish I could do that for my books in space.
I also have two experts I call on: a physician and a policeman. The physician is my son-in-law and the policeman (actually, a retired chief of police) is married to my good friend. So both are willing to answer anything I ask. They even give me ideas that I hadn't thought of. Mistakes, though, are mine. LOL
You have some excellent resources! Is there an aspect of writing that you favor over others, e.g. dialogue, exposition, description of a scene, setting, or character, etc.? Is there one that is more difficult for you?
You bet. I love writing dialogue. My first draft looks more like a screenplay with dialogue and stage directions. Consequently, I have to go back and write descriptions and expose the setting. No my strongest suit. The characters are revealed more by their words, actions, and their inner thoughts. That easy to do when the book is told in 1st person point of view, as Mission is and my PI mysteries.
I'm with you—dialogue is easier than exposition! What are you currently working on?
I'm working on the third book in the Alex O'Hara mystery series. Alex (Alexandra) is a private investigator who lives in a fictitious resort town on Lake Michigan, smaller but similar to where I'm living now.
What is the biggest chance you've taken as a writer? How did that work out?
Self-publishing my first book. A friend told me since I'd gotten the rights back from Switched, and it wasn't doing anything, I should try self-pubbing it as an ebook. I did. It was daunting, but like most things if you read the directions carefully you can do it. I am so glad I took that chance. In the first 2 months, I earned more from Switched than I had in the two years it had been available. Of course, I hire a professional editor and a cover designer. Those are two jobs I won't/can't do.
I had the same experience with self-publishing, and though it can look overwhelming at first, it is also very rewarding. Tell us about your new release.
Here are the deets:
Mission to New Earth: a novella
By Diane Burton
Genre: science fiction romance
Release date: August 31, 2016
Length: 88 pages (25k words)
Mission to New Earth is available at:
Amazon ~ Kobo ~ iTunes ~ ARe ~ Smashwords ~ Barnes & Noble
Blurb:
Would you go on a one-way trip to explore a new planet? Would you do it to save humankind?
In 2172, Earth's overpopulation and dwindling resources force the United Earth Space Agency to expedite exploration of new planets for a possible new home. When new crises ensue—a giant tsunami and the threat of nuclear winter—the timeline changes. Eight years of training crammed into four.
Three teams, including Sara Grenard and her team, prepare for launch, but are they ready for the one-way trip? Will the Goldilocks planet prove just right for Earth's inhabitants? Before time runs out.
Excerpt:
We had such hopes for our mission. Scared and hopeful. What a combination. Three years in cryosleep. The scary part.
I forced myself not to think about all that could go wrong. So many people were depending on us. If all went well—that is, if we survived cryosleep—one of the teams would find a planet that could be the answer to Earth's problems. Or maybe all three would. We could only hope.
I was excited and nervous. In some respects, I wished it was launch day. Just get it over with. Put me in cryosleep, where I can't think and won't dream. At least, that's what the scientists told us. I dreamed all the time. Happy dreams about Marsh, sometimes about my parents and the wonderful life they'd had together. Together was how they left this world. At the time, it was devastating, losing my parents at the same time. As grief eased, I realized how difficult it would have been for either of them to go on alone. Yet, that was how they'd left me. Alone. Until Marsh.
Sometimes my dreams were frightening. Choking to death on the viscous substance that replaced the air in our lungs, my most frequent nightmare. Or our shuttle craft plummeting to the surface and crashing. I often woke up shaking, terrified, until Marsh put his strong arm around my waist and pulled me tight against him.
About the Author:
Diane Burton combines her love of mystery, adventure, science fiction and romance into writing romantic fiction. Besides the science fiction romance Switched and Outer Rim series, she is the author of One Red Shoe, a romantic suspense, and the Alex O'Hara PI mystery series. She is also a contributor to two anthologies: Portals, Volume 2 and How I Met My Husband. Diane and her husband live in West Michigan. They have two children and three grandchildren.
For more info and excerpts from her books, visit Diane's website: http://www.dianeburton.com
Blog: http://dianeburton.blogspot.com/
Twitter:  http://twitter.com/dmburton72
Facebook:  http://facebook.com/dianeburtonauthor
Goodreads: Diane Burton Author  https://www.goodreads.com/author/show/2902110.Diane_Burton
Pinterest: http://pinterest.com/dmburton72/
Amazon author page: http://amzn.com/e/B00683MH5E
Sign up for Diane's newsletter: http://eepurl.com/bdHtYf
ENTER THE GIVEAWAY:
a Rafflecopter giveaway

Save
Save
Save
Save
Save
Save
Save