Jesse Graham is a ghost-empath. What does that mean? While some psychics and those who are highly perceptive can "see dead people," others may sense a spirit who has passed over through smell, touch, or sound. Jesse, my protagonist in both The Cavanaugh House and Buried Secrets, senses the presence of a spirit through shared emotion.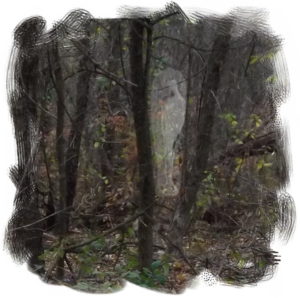 In The Cavanaugh House, Jesse first hears a sound that indicates Helen Cavanaugh's presence in the house. The "scritch, scritch, scritch" sound is not readily definable. Initially, I used "scratch, scratch, scratch," but "scratch" connotes something different for each reader. I wanted a sound that was raspy, soft, and eerie, but held no specific meaning. Once Helen had established her presence through sound, she began to affect Jesse emotionally.
Helen's emotions were the antithesis of the raging fury of the Weeping Woman in Buried Secrets. This ghost assaulted Jesse, filling Jesse with her anger and thirst for revenge—and resolution. Jesse's encounters with the Weeping Woman sometimes led to physical injury, even the threat of death.
Have you had ghostly encounters? What senses were at work to make you aware a spirit was present? I'd love to hear about it!
Since it is the season for goblins and hauntings, both of these books deliver a ghostly read on a dark, October night.
Both The Cavanaugh House and Buried Secrets are available on Elizabeth's Amazon Author Page.
Save
Save