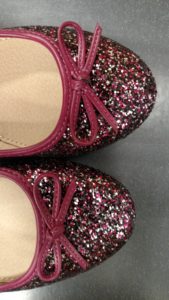 Remember that scene in the Wizard of Oz when Glinda, the Good Witch of the North, told Dorothy she'd had the power to go home all the time? All she has to do is click her red shoes and repeat, "There's no place like home." Has anyone besides me wondered why Dorothy didn't smack the beautiful Glinda for not telling her this when they first met in Munchkin Land? I mean, really, she did not have to endure all those flying monkeys and be captured by the Wicked Witch of the West. Yes, yes, I know she learned many valuable lessons along the way. But, come on, the girl suffered much more than she had to, right?
Well, I feel like Dorothy this week, but Glinda never showed up. It would have been much easier if she had. Much quicker, shall we say.
For a very long time, I have been agonizing over how to start a newsletter. It seemed like a huge task. I have been reading articles and blogs about the importance of author newsletters. I ravenously read articles about marketing, and attended webinars on how promote yourself, your book, your brand! All of them say the same thing: author newsletter. But I was confused. What was I missing? How do I DO this? I could never get to the kernel, the core, the pearl of wisdom that taught me HOW.
Ah, the forest for the trees.
I was reading Jane Friedman's blog post, Email Newsletters for Authors, and when I got to the section on "Starting and Building an Email Newsletter List," it dawned on me. *head slap* I already have a newsletter! I always had the power within me to return to Kansas! Where was Glinda when I needed her? When I set up my blog to go out to subscribers via MailChimp, I set myself up for a newsletter—I just didn't realize it. I thought this was just a way to let people know I had a new post each week with a handy link to get there. But no—it's my author newsletter! And that will allow me to keep readers up-to-date on my giveaways, new releases and upcoming events. I just hadn't clicked my heels and repeated, "Wake up! This is a newsletter."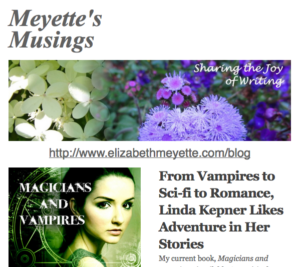 Now, I asked my author friends if I should blog about this and reveal my ignorance. After they picked themselves up off the floor and wiped the tears of laughter from their eyes, they all said, "Yes!"My friend, author Becky Lower, said, "I think your experience with your newsletter is hilarious and worthy of a blog post. I like to blog about mistakes we've made along the way. Maybe it'll make things easier for the next person. And Lord knows we've all made them."
So here I am, naked in my humiliation. Yes, the hot air balloon had taken off, but I could still get home. I have a newsletter. Look for it next week if you are a subscriber. If you're not a subscriber, you can be. Just add your name and email in the "Share the Joy with Me" section at the top of this page. I'd love to stay in touch with you, and I'm willing to share other embarrassing moments.
Save
Save