My friend, Becky Lower, loves writing American historical romance novels as much as I do. I've enjoyed every one of her books, and I'm so pleased she is visiting me today. Welcome, Becky. Tell us about your new venture.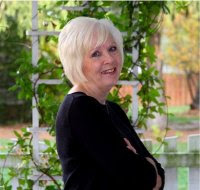 When I first began to write novels, I hadn't done too much research into the genres that sell best. I just knew what I loved to read–American historicals and English romances. I cut my teeth on Laura Ingalls Wilder and later on The Kent Family Chronicles by John Jakes, but I also loved reading about English aristocracy with the Cotillion balls, the Ton, and the elegant gowns. Julia Quinn and recently, Tessa Dare, became favorites.
What I ended up doing was writing a series of American-based historical romances featuring an upper-class New York family prior to the Civil War. Talk about a very narrow niche market! There were American westerns, sure, and mail order brides became very hot while I was entrenched in my series. Gritty Civil War novels made an appearance, but there weren't that many books written about the upper classes in New York in the 1860s.  I truly enjoyed writing the ten book series, since they gave me the opportunity to learn more about our American history than I was ever exposed to in high school and college classes.
Once the series was finished, I was able, for the first time in three years, to explore other types of writing. During the first half of this year, I wrote a middle-grade historical, a contemporary Christmas novella, another Civil War era American historical based on family lore, and fiddled around with a cozy mystery idea. While it was fun exploring these other types of writing, I realized I was most comfortable writing historical romances. So I decided to try my hand at writing a Regency.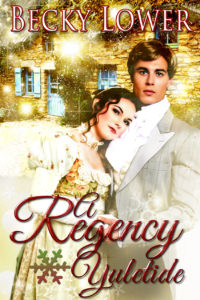 I'd read a lot of Regency and Victorian romances, so I was familiar with the basics. And my American historicals had a lot of the same ideas, social moral codes, transportation, etc., that were found in any book set in England. I decided to make it a novella-length, for a number of reasons. First, if I found myself totally out of my element, I didn't want to be mired down in a full-length book before I realized my shortcomings. Second, I like novella-length books with a Christmas theme, since time is always an issue during this most festive time of year. And third, the learning curve for me was learning about the English countryside. I wanted to set my novella outside of London, but I knew very little about the topography of England.
I was very nervous about dipping my toes into the Regency market, so I sent it with no expectations to an editor I'd worked with in the past. She had some problems with the story line, but not the writing. She considered it Regency-worthy! I took a deep breath, and fixed the story line issue before I faced another dilemma. The window had closed for Christmas submissions to most small press publishers, so I could wait for a year before I entered the Regency market, or I could publish it myself.
As is my usual style, I decided to go for it. So now I'm a hybrid author who can write both a Regency and an American historical. I will begin to work next year on a four-book series set in England during the Regency era. I'll never totally abandon American historical romances, since there are so many story lines to follow, but I'm eager to see where my career goes from here.
Following is a little more about A Regency Yuletide:
Blurb:
After a disappointing season in London, Sophie Davenport returns home without a marriage proposal. No sooner does she settle back into her country life than she learns her uncle has arranged for her to marry the local vicar's son, a respectable and utterly forgettable man. He's returning home immediately after the Christmas holiday and they will wed. She sets about making this last Christmas with just she and her mother memorable.
Jeremy Wyatt hatches a plan to help his friend Thomas and his love, Emma, escape to Gretna Green and marry before her father comes after them. What he's really doing is avoiding heading to his parents' home, where he is the son who is always making the wrong choices. But their carriage becomes hopelessly mired in the mud from the incessant rains so Jeremy sets off to find shelter for them at the first house he comes to.
Sophie welcomes the wet and weary travelers, and her mother agrees to house them temporarily until they can free the carriage. Sophie forms a bond not only with Emma, but with Jeremy. However, despite the sparks they ignite in each other, they have to maintain their separate paths.
But love and mistletoe have a way of upsetting even the best-laid plans.
Excerpt:
"Whatever shall we do with the rest of the day?" Jeremy quirked his brow in her direction.
"I'm going to talk Emma into coming with me to the Female Visiting Society meeting this afternoon. If I can pry her away from Thomas, that is." Sophie chuckled. "They do appear to be joined at the hip, don't they?"
"Are there ever any men at these meetings? Or are they all women?" Jeremy shifted his load of greenery.
Sophie glanced over. "Would you care to come with me? I'll admit, I did extend an invitation to you yesterday, but I didn't expect to be taken seriously."
He shrugged. "I have no wish to be the only male in the room, but I am interested in what you do."
"You are?" Sophie's voice rose an octave. "Why?"
He shook his head. "You really have no idea how interesting I find all this, how interesting I find you?"
"Now you're making fun of me, sir." Sophie removed her hand from his arm and hurried ahead of him.
"Sophie." Jeremy's voice softened and she stopped.
Although tears threatened, she faced him, straightening her spine. "I am not some country bumpkin here for your enjoyment, Mr. Wyatt. If I learned nothing else from my season in London, I learned I am not considered acceptable to the Ton. My body is too plump for modern tastes, my hair has a mind of its own, and my feet refuse to shuffle in time to the music. I'll not have you make a laughingstock of me."
"Sophie," he whispered again and dropped the pile of greenery he'd been carrying. He took a step closer and wrapped his hands around her elbows. "You are not too plump, you're just right." He placed one hand on her waist and wrapped a tendril of hair around the other hand. "Your hair is the deepest black I've ever seen and was the first of your features that drew me in. And, as for dancing, no one starts out dancing well. I'd wager all you need are a few lessons. As for your charity work, I find it a much more appealing topic than the latest dress or bonnet fashion. I'm not making fun of you. You're very special." She blinked and stared up at him.
He leaned closer and their bodies bumped together. She stood, transfixed, the heat from his touch branding her skin. "Very special, indeed. I can't seem to control myself around you, but I will endeavor to do so." He backed off, picked up the bundle again, extended his arm, and smiled at her. "Shall we continue?"
Her stomach fluttered, and she placed a hand to her waist. She placed her other hand on his arm and swayed into his body, their shoulders touching. They were scandalously close to one another, but she didn't step back. She appreciated his hard body against hers. Mother would truly be beside herself if she witnessed Sophie's behavior, but they had a few hundred yards yet to go before they reached the cottage. A few hundred yards where they could be alone. She closed her eyes to better capture the memory and let him lead her home.
A Regency Yuletide is available on Amazon
Visit Becky at:
Website: http://www.beckylowerauthor.com
Facebook: http://facebook.com/becky.lower
Twitter: http://twitter.com/BeckyLower1
Pinterest: http://pinterest.com/authorbeckyl/
Blog: http://beckylowerauthor.blogspot.com
Goodreads: http://www.goodreads.com/author/show/6159227.Becky_Lower
G+: https://plus.google.com/103332938863838564766
Amazon page: http://amzn.to/1FOy3Sd
Save
Save