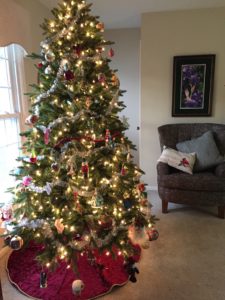 The tree is up; the lights are glowing. Now I begin to ponder what to include in our Christmas letter. But, for the first time ever, I am questioning whether there will even be a letter. I've lived hundreds of miles from my family and some close friends for many years, and my annual letter was the way to update them with what's been happening in our lives for the past year.  But with social media, if we're friends on Facebook, they already know all that .
I've always pictured my family and friends, ripping open the envelope anticipating the treasure within. Pouring a cup of coffee or tea, they immediately settle down to savor every word I've written to them—a saga of fascinating events and synchronistic moments that shaped our lives over the past twelve months.
In reality, they probably do what I do—stack the letters in a pile on the corner of the kitchen counter until the craziness of the holidays has passed. Then, when twilight descends on a cold January afternoon, I pour myself a steaming cup of green tea and settle down to read their sagas of fascinating events and synchronistic moments. That is when I can truly savor what has occurred in their lives over the past year.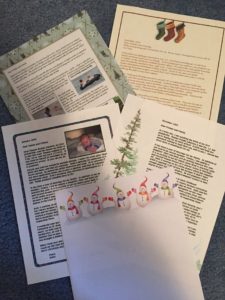 The requirements of the Christmas letter hound me throughout the year. When all our family gathered here in August, I composed photos in my mind that would look great in a Christmas letter. There we sat on the shore of Lake Michigan, and I was thinking, "Wouldn't that be a great picture for our Christmas letter?" I believe letters with photos of family, vacations, new book covers…okay, not new book covers…are far more interesting than text-intensive letters.
So, I ponder this question: to write or not to write? I'm such a creature of habit, that to not write a Christmas letter makes me feel anxious, almost guilty for shirking my duty, disappointing all those people who say they await my missive. All right, so it was just my sister, Sheila who said that, but still…
What do you think? Has the tradition of a newsy Christmas letter gone the way of the landline telephone? Help me out here. Time is running short, and if I decide to send a letter, I'll need to start writing immediately because of all the fascinating events and synchronistic moments of the past year.
Save