Author and poet Leslie Garcia knows a thing or two about conflict. Facing numerous challenges throughout the past year, she talks about the struggles writers face in balancing fictional conflict with real-life struggles. I am so please to welcome Leslie to my blog today.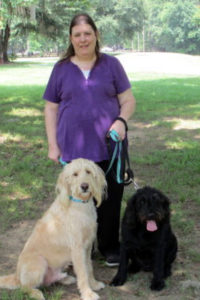 Elizabeth, thanks for inviting me back to visit. I always enjoy coming, but I struggled to find what I wanted to say—then out of the blue I remembered the old Mary McGregor song, "Torn Between Two Lovers" and realized that writers can be incredibly torn.
After all, writers have daily lives and face the usual struggles. Their existences can be torn by unexpected illness, a divorce, the prospect of career changes or moves. Many, probably most, writers have day  or night jobs—they teach, or are nurses, service members, law enforcement professionals—writing, especially at the beginning of most careers, simply doesn't pay the bills. Writers, like all those struggling to pay bills, must be able to justify their pursuit of becoming published authors—at least to themselves. If you don't value your writing—even the writing you know will not be published—you may second-guess and berate yourself for 'selfish' pursuits. You may have trouble dealing with the guilt of 'wasting' resources others need from you, such as constant economic and emotional support.
But the easy part is dealing with the everyday challenges everyone faces. The thing is—writers have to intentionally create and resolve conflict every day, in every fictional work. For many of us, the measure of good writing is whether or not our own words make us cry our eyes out. So, say your husband or one of the kiddos is ill, but you have a bit of a break in the real world craziness. If you're a writer, you sit down and stab yourself in the heart by tearing apart two characters who need each other just to go on living. You tear their world apart, while trying to keep your world in one piece—and you do this even though you brought them into the fictional world they inhabit.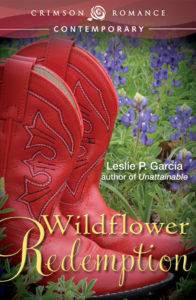 Aaron Estes from Wildflower Redemption, for example, is torn because he leaves city life for rural life—to protect his daughter from finding out that her mother was not really the hero cop who stopped a school shooting, but a troubled woman with a deadly secret. But in protecting his daughter, Aaron convinces Luz Wilkinson, the woman he wants to marry, that he's still in love with his dead wife. Characters are torn, and I found writing even in passing about a school shooting difficult, because like Luz—I was a teacher. I dealt with the active shooter trainings and arguments over how best to deal with emergencies. I wondered if I would have the courage to step in front of a shooter to protect someone's child.
Easy? No. That's why we have all those clichés our elders taught us, about how life isn't fair and if it were easy anyone could do it. But while clichés serve as an immediate guide to how we were brought up to react to any situation—we don't know what we would really do. Heck, the pansters among us don't even know what our characters will do!
And, then, of course, there's the time tear.  Forget whether you make precise little notes and order them on a visually attractive board, or use an app, or just sit back and let your characters tell you where, when and what to write—there's the question of time. Because all of us spend time repairing the fabric of our actual lives, nurturing others, trying to do for ourselves—we spend time living. But writers must also find time to put words on a page that ultimately will tell characters' stories. Sometimes there is no time. There just isn't. I'm not sure any stress on a writer is greater than the time tear.
I'd love to give a solution, but honestly—I don't have one. Writers are unique enough that hundreds of writers can take the same time-honored idea—such as a loving couple finding a happy ever after—and craft completely different works around the theme. How can any one suggestion work for everyone?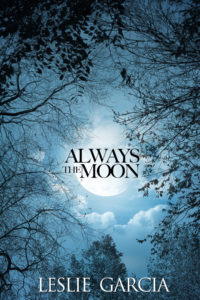 So, I'll leave you with a poem from my collection, Always the Moon. And I will sit myself down today, and I will write. I will conquer the time tear. Right after I look for the country version of Mary McGregor's old inspiration, "Torn Between Two Lovers."
                               MY TYPEWRITER DOESN'T WORK
Across the room, the menace lurks—
Squat and stolid, its staring eyes
Deride me, mock my laziness for work.
And so, in time, I go across, unable quite
To bite back those reluctant sighs.
I sit down firmly, pretend awhile to write—
But the words are wrong, conviction flees—
I meant to shake the world, explain, excite—
Instead, it seems, nothing will appease
The fool within who thought it right
To seek new truth on black, uncaring keys.
Visit Leslie at:
Amazon Author Page:   amazon.com/author/lgarcia
Facebook: www.facebook.com/LeslieP.Garcia
E-mail: lesliegarcia2000-author@yahoo.com
Twitter: @LesliePGarcia
Website: Return to Rio
Pinterest: Leslie P. Garcia
Leslie's books are available at: