Dana Nussio inspired me from the moment I met her at our chapter meeting. Her dedication to her craft spurs me on to work on those days when writing seems a bit too difficult. It's such a pleasure to have her as my guest today.
Welcome, Dana. Please tell us a little about yourself.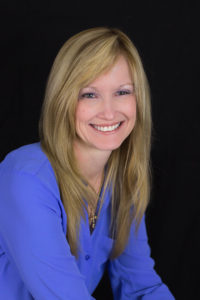 I'm a former newspaper reporter, who found out how much more fun it is to write lies. In fiction, you never have to work with a crummy quote, either. I'm the author of 18 books, writing inspirational romances as Dana Corbit and contemporary romances as Dana Nussio. I have a day job as a paraprofessional, working with wonderful autistic elementary school children. I'm a wife (26 years and counting) and the mother of three adult daughters. I have two cats: Leo, a chubby orange tabby that rules our house, and Anna, a skittish black kitty that occasionally emerges from her very good hiding place.
After writing 18 books, do you remember how you celebrated the publication of your first book?
You mean I get to tell my first-sale story? Okay, twist my arm. I had been going back and forth with Harlequin for a while, and this time it took them several months to get back me. Then one afternoon – okay, I admit I know it was exactly on Jan. 16, 2001 – I GOT THE CALL. I have no idea what my editor said. In fact, I had to call her the next day to ask her to repeat herself. 🙂 I could tell you I stayed up all night celebrating, but what I really did, after making several phone calls, was pack the girls up and head for church. I had a First-Grade Catechism class to teach that night. I went through the whole night in a daze.
What kind of response do you get when you tell people you are an author?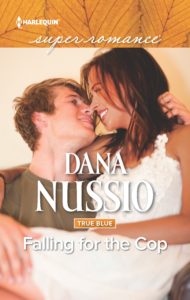 I guess that depends on whom I'm telling. Some people think it's really cool to meet an author. Some of the people who've known me since I was little aren't all that surprised to find out that I write books. Some of them had to listen to the really bad poetry I wrote in third grade. One person who wasn't all that impressed to know that I was an author was the lady holding my book in the aisle at Meijer. I pointed to it and said, "I wrote that." She looked at me like I had just confessed to killing Jimmy Hoffa, put my book back on the shelf and hurried away.
That is a great story! What books have influenced you as a writer?
LITTLE WOMEN, by Louisa May Alcott, remains my favorite book and a story that inspired me with the kind of characters that leap off the page. But, as with all writers, I have been influenced by so many authors whose stories have changed me in some way. Stories like EXCLUSIVE by Sandra Brown, THE PRINCE OF TIDES by Pat Conroy and DANCE REAL SLOW by Michael Grant Jaffe have all encouraged me to stretch my story-telling muscles in different ways.
You prove the adage "good readers make good writers." Do you keep a notebook in your pocket, briefcase, purse, or on your bedside table to write down ideas that come to you right away so you don't forget them? Have any of these ideas developed into a successful piece?
I don't keep any one thing consistently, but I do grab my phone at night and type a few nonsensical notes. They're pretty funny to read in the morning. At work, I always have a notebook in my bag to jot down a thought when it pops into my head. Since I solve most of my plot problems in the shower, some of the notes I write when I get out tend to be a bit soggy. I like to write down story ideas whenever I see something cool. I once watched a beach wedding from afar and then sneaked closer to take a few photos. I kept thinking wouldn't it be cool if a flower girl and a ring bearer met up years later and fell in love? That idea sparked my book FLOWER GIRL BRIDE, published in 2007.
My daughter bought me AquaNotes for Christmas one year. It's paper you can write on in the shower and it's on a suction cup with a pencil holder. I couldn't make this up. I've used them many times. What are you currently working on?
I'm working on a novella for a fall anthology with nine of my fellow Harlequin Superromance "Super Sisters." FALLING FOR YOU will be released in October 2017. My story, "Home For Thanksgiving" (working title), combines a Thanksgiving dinner, a prodigal daughter with no discernible cooking skills and the man she regrets pushing away in a recipe for disaster…and love.
What a pleasure to have you as my guest today, Dana. Wishing you all best with Home for Thanksgiving and all of your many writing projects.
Buy links for FALING FOR THE COP
Amazon: http://amzn.to/2kME3Ib
Barnes & Noble: http://www.barnesandnoble.com/w/falling-for-the-cop-dana-nussio/1124589062?ean=9781488016943
Harlequin: http://www.harlequin.com/storeitem.html?iid=69236
Books-A-Million: http://www.booksamillion.com/p/Strength-Under-Fire/Dana-Nussio/Q542469381?id=6801877007465
Contact Info
Website: www.dananussio.com
Facebook: https://www.facebook.com/DanaNussio/
Twitter: https://twitter.com/DanaNussio1