Hello Elizabeth, thank you so much for having me along here—I love those pretty flowers above, what are they? Beautiful colours

.
I really enjoyed just reading your interview questions and I did ponder them for a while. Tango was inspired by my travelling around the world, my own visit to Argentina (beautiful country, beautiful people), but it was the favourite scene one that leaped out.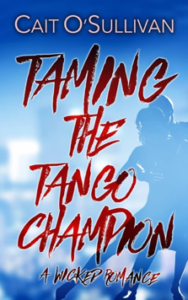 You see, I wrote Tango in two parts—the first was when I had had my debut novel published by Crimson Romance and I just wanted to write write write, the second (heavily edited) part was when I discovered that for a secret baby book, the secret baby needs to be actually born (who knew?!), as opposed to just being conceived. So, I scrapped a lot and re-wrote much; one part becoming my favourite scene—the risotto scene.
I was a single mother at the time I wrote Tango. By the time the second part was being added, my husband had been gone for about two years. I was still learning what it meant to be the sole carer for my girls for 95% of the time. Looking back, I don't think I realised how hard it was. No, I've phrased that incorrectly. I didn't let myself realise  how hard it was, because if I did, I might've crumbled under the pressure. And how could I do that—I had two young girls to be a role model for.
By the by, both my girls (then three and five) feature highly in Bella, Ava and Mathias' daughter and so she was a total joy to write.
The risotto scene was added perhaps three years after I became primary carer. And writing it really helped, as it provided a channel for those thoughts and feelings. I could acknowledge them and therefore move on. That scene then was mine own. Ava's thoughts and reflections were exactly what went through my head when the girls, their dad and I went to Greenwich Park one fine day.
So, do I spoil it and copy it in here? I don't know—what do you think, Elizabeth?
If you do buy Tango, I really hope you enjoy it. It's for all the Single Mums out there—yes it's very tough, but throughout it all you have the love and loyalty of those little people you brought into the world. And that, I wouldn't change for anything!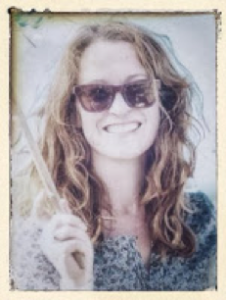 Cait O'Sullivan was born in Limerick, Ireland, and when her first three-year degree was complete, moved to England as hotel manager. Four years after that, she got itchy feet and moved into business relationship management, where she stayed for seven years and got itchy feet. Lucky enough to get a twelve-month sabbatical from her job, she decided once and for all to put those itchy feet to the test and travelled the world solo, backpacking from country to country.
Upon returning to the UK, she couldn't stop following her dreams so she packed in her job and started a degree in English Literature and Creative Writing. Fast forward three years and she graduated with the first of two daughters in her arms. Family life took precedence for the next four years. Now she has two full length romances, Romancing the Seas and Taming the Tango Champion published and two Gothic novellas, Mugs & Monasteries and Sefton Manor.
And no, she doesn't have itchy feet. Or so she tells herself!
You can generally find Cait, when she's not in her writing cave or hanging around her favourite spots in nature, somewhere on the internet: