I am so excited to share the beautiful cover of my latest book, Love's Courage: Book Three in The Brentwood Saga. Designed by Steven Novak, this cover captures the romance of Jenny Sutton and Andrew Wentworth and the danger in their lives as they become involved in George Washington's citizen spy network. If you like AMC's TURN, you will enjoy Love's Courage.
Love's Courage will be available for pre-order in October 2017 and released in January 2018. Stay tuned for links to the pre-order.
So, what does my cover look like?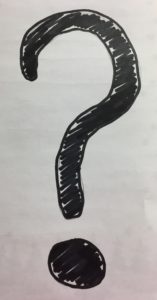 First, let me tell you a bit about Love's Courage.
Love's Courage: Book Three in The Brentwood Saga
She had to leave him to save her father. He had to follow her to save his heart.
In August 1777, Jenny Sutton leaves Williamsburg, Virginia and the man she loves and sets sail for British occupied Manhattan to tend to her dying father. Aboard the Destiny, Jonathon Brentwood makes a request of Jenny that will entangle her in the network of spies serving the Patriot cause. With her father already under suspicion, Jenny's activities must be hidden from the watchful eyes of British troops. But she has caught the eye of British officer Lieutenant Nigel Ashby, who is aware of her sympathies, yet offers her protection through marriage. Only by accepting his proposal will Jenny avoid the hangman's noose…and lose Andrew forever.
Desperate to join—and protect—Jenny, Andrew Wentworth agrees to deliver messages to Patriot troops on his way to New York. His route brings him face to face with those suffering under British rule. The fight for independence and his desire to reach Jenny become intertwined. Arriving in Manhattan, Andrew is arrested as a spy by the British officer coercing Jenny into marriage. She may be saved from the gallows but will Andrew?
As war rages around them, Jenny and Andrew must find the courage to fight for their new country's freedom and their own eternal love.
So, without further ado, here is the cover of Love's Courage: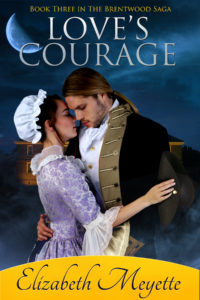 So, what do you think?