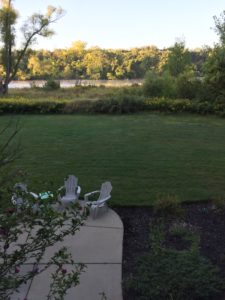 Picture 12 women in a room and no one is talking. Silence. And it wasn't a prayer service or a silent retreat. Hard to imagine? Not if these women are writers participating in a weekend write-in. Okay, in our minds, some of us were talking with our characters. Some of us even might have been praying…or cursing.
What a delight to meet with my MidMichigan Romance Writers of America Chapter sisters for a fall write-in at the beautiful Riverside Inn. Not only did I get a boatload of editing accomplished, I learned five valuable lessons.
Writers are respectful of other writers.
Women can congregate and still be silent. All of us brought headphones or ear buds so that if there was conversation, we could block it out with music. But, for the most part, in the writing room (it's actually set up for scrapbooking which is perfect for writers – lots of space to spread out) it was silent save for the tapping of keys.
Writers help one another.
If someone had a question, everyone was willing to help. I had a question about capitalization, Nancy had a question about what size a diamond earring stud should be, and Deb L. was the Googler par excellence. No question left behind.
Sometimes writing can be frustrating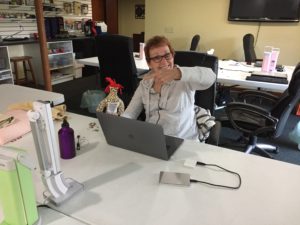 My editor, Julie Sturgeon, sent me a Dammit Doll for Christmas last year. I brought her along…just in case—the Dammit Doll, not Julie (I wish!). I was working on edits Julie had sent me, and when I reached the last sentence of one of the chapters, Julie's recommendation was to cut the entire chapter. The one I had just worked on for, oh, about a hundred hours. Okay maybe an hour. But it was okay, because I had my Dammit Doll.
Writers yell at other writers
After my little tantrum, everyone yelled, "Didn't you read through all her editing remarks first?" Apparently, this is a thing. And no, I hadn't. Julie gives amazing feedback, and I had read three pages of her developmental suggestions and then the Excel spreadsheet of each chapter's beats and "at stakes". I thought I could just read her other comments in Track Changes as I went along. Others ~ahem~ didn't think so.
A writing getaway is a gift
My husband, Rich, is very supportive of my writing career. I lock myself in my office and write for hours and when I come out, he has dinner ready. Yes, I am the luckiest woman in the world. But when I write at home, there are distractions. Bills to pay, laundry to do, dust yelling at me, and I don't even want to talk about cleaning the bathroom. The minute writing or editing gets tough, suddenly cleaning the toilet is a walk in the park. Not at this write-in. To be so focused with no distractions was amazing. We all shared our goals at the beginning of the weekend, and almost all of us achieved them. Or over-achieved J
So, thank you to my MMRWA sisters for sharing such a validating, affirming and productive time with me. Nothing is so inspiring as being surrounded by writers committed to their craft. And, okay, maybe I knew some of this before I participated in this write-in, but these five lessons certainly were made clear throughout the weekend.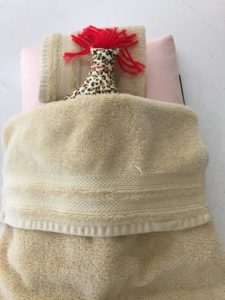 Write on, Sisters!