Anyone who has lost a pet knows the emptiness and grief that follows. Turning her research into a fictional story, author Tracie Barton-Barrett offers an source of solace to pet owners. I'm so pleased to welcome Tracie to my blog today. Please tell us a little about yourself.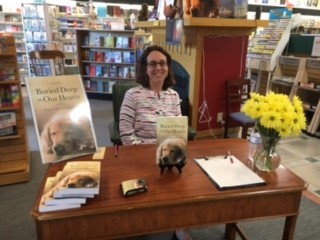 As a mid-Michigan native and a life-long animal enthusiast, I'm a psychology instructor and Licensed Professional Counselor with a specialty in pet loss. I've also facilitated pet loss support groups and presented and written articles on the subject. My husband and I live in North Carolina and are owned by our two cats: Rutherford B. Barrett and Oliver Monkey.
Talk about the book you've written. What was the first seed of an idea you had for your book. How did it develop?
As someone who has lost animal companions, the desire to write a book about pet loss, and addressing the unique, yet universal experience, was always a goal of mine. We know now that emotional pain lights up similar parts in the brain as physical pain. After losing two beloved pets in grad school, I remembered what one of my professors said, "Don't do nothing (with grief.)"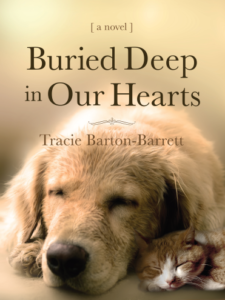 So, ever the devoted student, I delved into research, copying as many articles as I could and stood back, proud of my newfound labeled and neatly stacked folders.  And they just sat there. Collecting dust. For years. It wasn't until the anniversary of our Kimball Kitty's death (who is featured in my book) when it hit me: Make it fiction.
From the second this "a-ha moment" occurred, a new energy and trajectory took its course, and Buried Deep in Our Hearts was born. Ironically, for most of my childhood, I only read non-fiction. I was more interested in reading books about psychology and physiology than any fiction reading list. It's only been during the last 10 years that I've read and enjoyed fiction.  I know that my book came from something bigger than myself.
So, your research started long before you wrote this book, and, I'm sure, continues.  Do you enjoy research?
Yes, I do. For me, new ideas are like new toys. I can hardly wait to spend time and play with them! Since the book's setting is based on my hometown of Midland, Michigan, I visited Midland several times as part of my research. A reader doesn't necessarily need to know or have heard of Midland to appreciate the book, but it's a "wink" to those who do.  Living in North Carolina, it's easy to forget Michigan's textures, sights and sounds in all its seasons.
Sometimes my process is formal, and other times, I feel my antennae engage. I'll be more mindful of an article I read, or a story I hear, or a person or animal I observe. This often coincides with my "post-it/napkin/notepad" phase. I have an area on my nightstand where they reside because there seems to be a correlation between the rising up of characters, plot, and other details and my falling asleep.
I also look to my dreams. For example, Tucker, the main dog character in Buried Deep in Our Hearts, came to me in a dream. I was on a school bus, sitting near the back. The bus made a stop, and a smiling golden retriever dog entered through the door, and walked down the aisle toward me with a tiny wooden sign hanging from his neck. It read: "Tucker."
 Yes, our characters arrive in a variety of ways, don't they? How would you describe your writing process?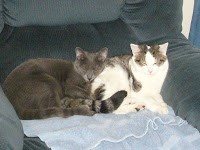 For me, the characters always come first. It's as though I'm meeting someone for the first time, and he or she reveals him or herself to me in his or her own time. I simply "check-in" to see if something I've read, heard, or felt belongs to their story. It's comparable to opening a puzzle, spreading out the pieces, and seeing how they fit. The exhilaration when there is a match is almost indescribable. I've also journaled every morning for almost 30 years. It's as much a part of my morning routine as eating my breakfast, and has helped maintain my devotion and interest in writing.
What is your hope for your book?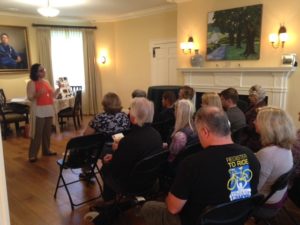 My intention was to create a "go-to" book for pet loss that allows the reader to relate, reflect, and heal. As an educator, I also included discussion questions for book clubs. One of my dreams would be to build a HEAL Park, the type of park described in my book. Also, I wouldn't be the slightest averse if Oprah or Ellen loved the book, or if the Hallmark Channel wanted to make a movie based on it!
I hope to inspire my students, which I believe is a vital part of my job description. One time when I shared that I'd written a novel, I was thrilled when a very quiet, but devoted student wrote in one of her assignments that she, too, wanted to write one. Then she added that she now believes that she can. All educators can relate to the pure joy of a statement like that.
How do you balance writing, marketing, promoting, bookkeeping, family and work?
Promotion, or PR, otherwise known as The "P" Word, is the hardest for me. Talking with other first-time authors, it's an area in which many of us aren't truly ready.
I'm using a few different outlets: a website (www.AnimalsConnectUs.com), a Facebook page, (www.facebook.com/animalsconnectus/) and a Twitter account (@AnimalConnect). I've also participated in Goodreads giveaways, Facebook boosts, and Amazon Marketing Ads. I also hired a professional to do publicity and PR, since teaching full-time doesn't afford me the time and energy needed to devote to it. Lastly, I've recently purchased a Square to accept credit card payments.
Every author needs to find the venues that work best for them. After participating in a wide variety of events, I've found that being in person helps the most. I seem to have the least amount of success when it's an event with other authors that's not a book festival.
Any final thoughts?
Humans have a need for stories: to read, tell, and share them. I hope that other authors will continue to share their writing gifts with others. There is much to learn.
Purchase on Amazon (Paperback & Kindle): https://goo.gl/eXERyq
Email: AnimalsConnectUs@gmail.com, Website: www.AnimalsConnectUs.com
FaceBook: www.facebook.com/animalsconnectus/
Twitter: @AnimalsConnect