"But when people say, 'Did you always want to be a writer?' I have to say, 'No, I  always was a writer."  ~Ursula Le Guin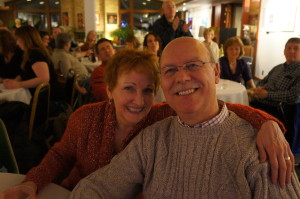 Author, blogger and believer in dreams-come-true, Elizabeth Meyette fell in love with books as a child when her sister read her Goldilocks and the Three Bears. "She had me at 'Once upon a time…'" Elizabeth confesses. Writing her first book on a dare, she kept Love's Destiny on her closet shelf for more years than she would like to admit while she taught English and Journalism. Finally she retired early in order to pursue her passion: writing. A friend says she's not retired, she's "refired."
Readers wanted more of the story of Jonathan Brentwood and Emily Wentworth, so Elizabeth got to work on Love's Spirit. While she loved writing the two historical romances, her muse, Boris, started whispering in her ear characters and plot for The Cavanaugh House. That book was conceived on a trip to upstate New York to visit her family. The Cavanaugh House was a number one paranormal mystery bestseller on Amazon for weeks until Stephen King bumped it to number two. Readers wanted more of Jesse Graham, so Boris nudged Elizabeth to pen a sequel to The Cavanaugh House, Buried Secrets.
Elizabeth describes her books as "a little mystery, a little history, a little romance." She has also written several children's books are in line for publication  in the near future. Her poetry has appeared in various anthologies.
A native of upstate New York, Elizabeth now lives in Michigan with her husband Richard. They have an agreement that she cannot cook on writing days after he endured burnt broccoli and dry chicken. Fortunately, Rich is an excellent cook.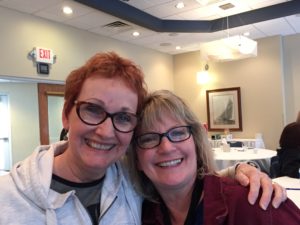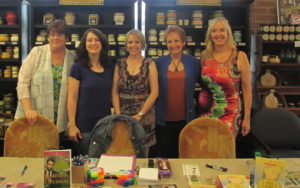 Save
Save
Save
Save