I had blocked yesterday off as a HOKBIS (Hands on
Keyboard, Butt in Seat) Writing Day and I felt so excited to get started.
Usually my Muse fills my mind with scenes and dialogue and my fingers fly
across the keyboard, but that didn't happen yesterday.
Currently, I'm working on a mystery which is a new
genre for me as a writer, but a favorite for me as a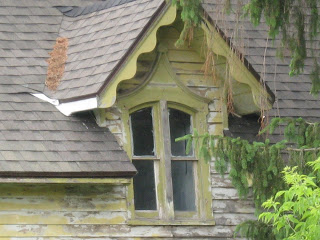 reader. I'm finding that
laying the groundwork for events later in the book takes care and precision in
the exposition of the novel. Because the novel revolves around the house (thus
the working title, The Cavanaugh House)
I need to describe the layout, deterioration and infestation of the house that
my protagonist must deal with. This also
relates to her mysterious discoveries and her inner growth in the novel.
I think about how carefully Agatha Christie laid out
her settings and characters. Often some
minute detail mentioned in the first twenty pages later makes you slap your
forehead and say, "Oh, that's why I had to know that!" So far I've had the plumber, electrician and
exterminator visit. Each of those scenes
reveals something important about my heroine or foreshadows a later event, but
I keep thinking, "Are my readers going to be bored with these guys?" But each
scene includes dialogue and occurrences that I think are relevant, humorous or
revealing. The writing is good, I just want to get to the juicy parts of the
mystery. Patience has never been a strong virtue of mine.
I remember feeling this way as I began writing Love's Spirit. I wondered if my story
was going anywhere, but once I got through weaving the backstory into the
exposition, it took on a life of its own. So far, readers have been very
pleased with the result. So I guess I just have to be patient as I slowly build
the story from the beginning.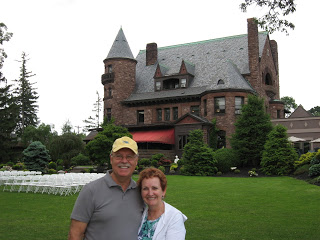 On the other hand, some of the initial scenes I've
written I have loved. My heroine has met a handsome neighbor, has reconnected
with her high school best friend who is now a nun (I
love
her! Who knew nuns could be so cool? Well, actually I did.)
She has also met, to her dismay, some of the current residents of
aforementioned house.
There is so much I already love about this book. I
guess yesterday was just a ground-laying day and I had to get through it. And I must remember how the idea for this
book came to me. I reference that in my blog post of June 21, 2012 "Muse Hits
Woman on Highway." As my friend suggested at coffee today, maybe I just needed
to write all this for myself and then I'll scrap it later as I revise.
That's what I love about the writing process—it's always
a journey A journey I love to take.
What is the hardest aspect of writing for you?