The beauty and
wilderness of Michigan's Upper Peninsula is where author Jan Kellis channels
her Muse. Her books all contain the magic of the "UP" Welcome to my blog today,
Jan. Please tell us a little about yourself.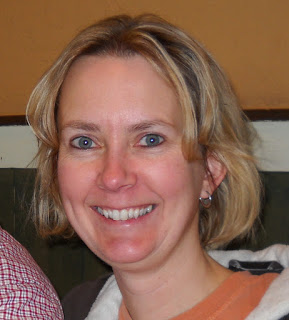 I live in Michigan's Upper Peninsula (the UP), where I work
full-time at an electric utility company as a field design engineer and help my
husband run his construction business. I
hold a bachelor's degree in Business Management, and became an engineer purely
through on-the-job training.
I've been writing stories and essays ever since I can
remember; when I'm not putting pen to paper, I'm writing in my mind. This helps immensely when I sit down to write
a scene, chapter or outline.
Besides working and writing, I enjoy reading, paper crafts,
visiting my daughters, traveling, luxury camping and marathon shopping.
You are one busy
woman! And you still find time to write. Talk about the books you've written.
What were the first seeds of an idea you had for your books? How did it
develop?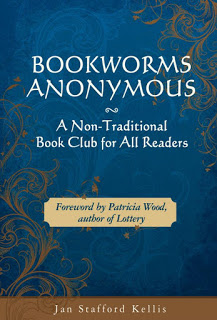 I have written four books, and I'm nearly finished with my
fifth. The first book I wrote, Bookworms Anonymous,
chronicles a year of book club meetings held in De Tour Village. The book holds the same name as the club, and
it's a unique reading group with no required reading. We simply read everything we want to read,
then bring it all to the meeting to trade around to the other Bookworms. The book features many book reviews, built
into the narrative and the dialogue, as well as menus, recipes, reading lists
and suggestions for starting a similar club.
The book I'm currently working on is Bookworms Anonymous Vol. II,
and I'm very excited to release it this fall because the first volume is still
enjoying steady sales, and I've had many readers tell me they wished it was
longer. Volume Two contains the same
witty conversational style found in the first volume, with updated reading
lists, book reviews and new menus and recipes.
Watch for it!
How would you
describe your writing process? Do you outline? Let the muse lead you? Or
something else?
I write each book differently. Bookworms
Anonymous grew out of the notes I'd taken at
the monthly meetings, which provided a sort of outline. I rearranged a few things to make it more
interesting, and added a few vignettes about living in the UP.
The Word That You Heard was
first in outline form. I didn't stick
faithfully to the outline, but it helped me maintain a steady pace rather than
throwing everything in one chapter and then having a chapter with no action in
it. The outline also helped me remember
when something had happened, so I didn't have to go back and search through the
entire manuscript when I mentioned an event or incident later in the story.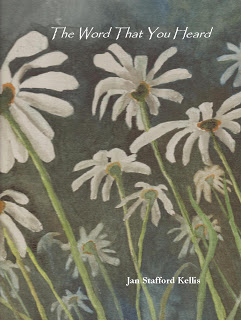 A Pocketful of Light was
first a travel journal, but I knew before we took the trip to Italy that I
planned to write a book about it. The Italy trip took up much of my time for
eighteen months before the trip, and I wanted to share the knowledge I'd gained
during my travel preparations with other travelers. I also wanted to share the story of the trip
itself, so readers could discover Italy along with us and (hopefully) dare to
travel to Europe themselves.
Superior Sacrifices
appeared in my head nearly complete. I
scribbled down a basic outline so I wouldn't forget anything, and then filled
in here and there as I wrote. The
outline was basically a list of when things happened so I could keep everything
straight in my head. Since there are
multiple narrators and different time settings, it was important to stay
organized.
Has writing
changed how you read books now?
Yes! I read with a
more critical eye now, and I notice certain literary tics. For instance, I recently read a book that
used the word totemic three times. The
first time I read it, I noted it and appreciated the image it created. The second time I spotted the word, I figured
the author must like that word and he must use it fairly often. The third time the word appeared in a
250-page novel, I wondered if the author had replaced all of his instances of
'large' or 'epic' with this more succinct word.
I also notice dialogue tags more since I've been writing a
lot of dialogue in my latest book.
What kind of
response do you get when you tell people you are an author?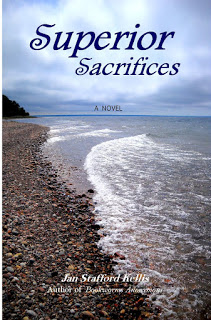 People respond positively, no matter what. Most people ask what I have written, what I'm
working on, and when I find time to write (the time is the biggest challenge I
face). Many people ask if they can buy
my books directly from me, or ask me which stores carry them. I'm in many stores in the UP, and also on
Amazon.
Is there an aspect
of writing that you favor over others, e.g. dialogue, exposition, description
of a scene, setting, or character, etc.? Is there one that is more difficult
for you?
I enjoy each aspect as it occurs. For instance, right now I'm working on the
final edits of Bookworms
Anonymous Vol. II, and I'm also jotting
notes down for a new novel. I like both
of these stages, and all of the ones in between.
How do you balance
writing, marketing, promoting, bookkeeping, family and work?
Not very well! If I
could afford it, I'd hire someone to handle the marketing and promoting. I enjoy doing it, but I struggle to find the
time to devote to it. My marketing and
promoting tends to go in streaks because of this.
What is the best
piece of advice about writing that you ever got or read? What would tell
aspiring writers today?
It's what my husband, who hates to read, told me when I first
said I really wanted to write a book. He
said, "Well, you'd better get started, then."
And that's what I did, and it's what I do every time I notice my
thoughts returning to the familiar lament of no time, no energy, no new ideas,
etc.
That is great
advice—your husband is very wise. Thanks
so much for joining me today, Jan. I wish you
continued success with your writing career.
Order Jan's books
at:
Visit Jan at: