Today
I welcome fellow cookie monster and Crimson Romance author Brenna Chase to my
blog. Please tell us a little about yourself.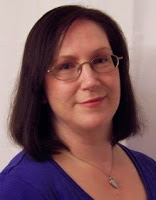 I was born and raised in
Florida, but I joined the Army out of high school. I became an air traffic
controller and was stationed in what was West Germany. That's where I met my
husband. We've been married almost twenty-five years and have two daughters. I
love history, and I have a bachelor's degree in that field. I taught myself to
knit several years ago, and find that a fun, relaxing hobby. I also enjoy
classic movies, and of course I read, especially romances and the classics,
although I lean toward the medieval stuff. I've lived in the Midwest for the
last couple of years.
What
a great background for a writer. What is your research process like? Do you
enjoy it?
I love research! I have a
process that I've used since college, suggested by my English professor, and
it's really very simple: ask a question, have that in mind as you do your
searches, and once you've answered it, you're done. Except for writing the
paper of course! But it's hard for me not to get carried away following trails
sometimes; there's always something interesting wanting attention. I didn't
have to research much for this project, though I did, mostly on fashion, but I also
read about the cotton industry in Lancashire, which was Elizabeth Gaskell's
"Darkshire."
I
like your professor's suggestion, but I also get lost on "side trails" when I
research. Is there an aspect of writing you favor over others, e.g. dialogue,
exposition, description of a scene, setting, or character, etc.? Is there one
that is more difficult for you?
I like writing dialogue.
Sometimes that's what comes first as I'm thinking about the premise and the
plot. I think I do pretty well with exposition, but I tend to gloss over
setting and description, and sometimes action as well, the first time through.
Thankfully I have good critique partners who push me to work at it.
Good
critique partners are so vital! What are you currently working on?
I'm bouncing back and forth
between a couple of contemporary short stories and a Regency novella.
Has
writing changed how you read books now, Brenna?
Since I've gotten serious
about my writing, I pay more attention to everything. I still enjoy the story,
but I study how the author developed the premise and how the plot unfolded, her
character development, and of course, how she's handled setting and description.
I haven't gotten to the point of marking up my used paperbacks, but I might.
Oooh,
another great idea. I'm going to get a
marker and a paperback right now! How would you describe your writing
process? Do you outline? Let the muse lead you? Or something else?
I'm still trying to figure
out a writing process. You'd think that after several years writing I would
have one, but I was writing as a hobby, so I just went with the muse whenever
she spoke and would often jump into something new without too much thought
about what I wanted to do. Unfortunately I would get bogged down more often
than not. So I'm trying to do more planning. I don't know if I will ever be a
detailed plotter, but I can see the advantage of it.
What
food or beverages do you turn to while you are writing? Are you a stress eater
on deadline or a "lack of inspiration" eater when ideas are not flowing?
I have a horrible sweet tooth,
and I love chocolate. I usually go through a few snack size candy bars a day. And
cookies. I love cookies. But I often nibble on almonds, pecans, or peanuts,
too. Fruits and my laptop don't get along though. As for beverages, usually
water, although when I'm writing love scenes I go for a glass of white wine if
we have any on hand. I love a good Spätlese.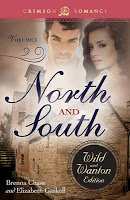 Well
we're snacking soulmates! Was there a scene that was more
difficult than others? One that you pondered whether or not to include it?
The first love scene between
Mr. Thornton and Margaret was difficult to write. Well, there's a lot to think
about to begin with when writing that first time between a couple, and this is
in a classic novel, set in the early Victorian Era. So I worried and worried whether
it had the right mix of tenderness and heat, and whether or not the motivation
was believable. And then of course I worried whether or not it was too soon for
them to be intimate. In the end I decided to leave it and see what the editor
thought.
I
had the same struggle with my first love scene between Emily and Jonathon in
Love's Destiny. One of the gifts of inviting authors to my blog is realizing
that we share many of the same struggles—and triumphs. Thanks for being my
guest today, Brenna. I wish you great
success with your writing.
Contact
Brenna at:
Website: brennachase.com