My friend Teresa Blue has a deal for you! Her romance, Man of Her Dreams, is a Kindle Countdown Deal for 99 cents for a few days only! Go to Amazon to order your copy right now! Well, after you finish reading this post and leaving a comment, anyway.
I'm
so happy to be here musing with Elizabeth, a fellow Crimson Sister and also a
chapter mate of MidMichigan RWA. We experienced our first sales and book
signing together at an RWA weekend retreat in 2012. My how time flies!
So good to have you as my guest today, Teresa!
We had a great time at that writers' retreat. Why not tell a little about
yourself.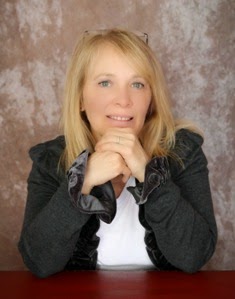 I
grew up in a very small community when the biggest thing to do was to go
swimming off the train bridge. Seriously. We dove head first into the muddy St.
Joe river and swam for hours.
Later,
my friend and I would get our suntans while reading romance comic books. Years
later, I joined the DoubleDay Book Club and anxiously waited for the hardcover
books to arrive each month in the mail. Continuing sagas from authors such as
Rebecca Brandewyne, Laurie McBain, and Johanna Lindsey. I didn't want the stories
to end and so I started adding to it for my own enjoyment.
How wonderful that your career as a writer
began in your teens as a reader. What was the first seed of an idea you had for
your book? How did it develop?
I
came across a doll my kids passed from the oldest to the youngest while growing
up. Often times I would catch my daughter muttering in her beloved doll's ear
with her tiny arms wrapped around its neck. Or catch my son and Bobby giggling
wildly as I tucked them both beneath the covers. Bobby heard all their secrets,
had gone on surgeries, sleepovers, and even abandonment when he'd become lost
in the back of the station wagon.
I
knew he was special when my granddaughter pulled him from the bottom of the toy
box and using the same hold her mom had used, took possession of the doll.
My
writer's imagination took hold and I wanted to explore this special bond.
How cool! Writers can find inspiration
everywhere. What kind of response do you get when you tell people you are an
author?
I
rarely tell anyone that I'm a writer. Usually it's my kids who mention the fact
their mother has written a book. A funny story, my daughter was at a job
interview with a male executive and the conversation turned to ereaders. My
daughter then proceeds to give him the entire rundown on my book, title, even
where it could be purchased.
Gotta love family!
She is your number one marketer! Do you
keep a notebook in your pocket, briefcase, purse, or on your beside table to
write down ideas that come to you right away so you don't forget them? Have any
of these ideas developed into a successful piece?
I
do carry a small notebook but find the back of bank receipts or napkins work well
too. At one time I purchased one of those small hand-held recorders to keep
beside my bed so when the brilliant plot issue is resolved in a dream, I could
record it. That didn't work out though because every time I tried, carefully
leaning over the nightstand and whispering into the mic, hubby never failed to
ask who I was talking to. I've never gotten anything out of that except a
strange look.
How has writing this book changed you?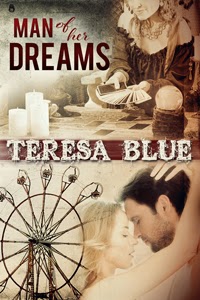 Reading
was always full bliss for me and I could dive into a story fully attached and
ready to fall in love. Now, after being introduced to RWA and discovering pov's
and scene/sequel, the whole reading process for me changed. I can be reading
along one moment marveling at how wonderful the author uses description or
emotion and I find myself slowing down to absorb the technique. Or perhaps grumbling
out loud because of a jarring head-hop that I'd drilled was unacceptable
writing and wonder why on earth they were allowed to get away with such
violations?
I agree. Sometimes it's hard to let go of
our craft and just enjoy a book. What are you working on now?
My
next book is a sequel with Leslie's parents, Dottie and Earl, who are
celebrating 30-something years on the back of a Honda motorcycle. Tentatively
titled Glory Daze.
Back cover blurb: Man
of Her Dreams
Leslie Stone
stumbles upon her fiancé cheating with the maid of honor just days before her
wedding. Determined to put distance between them, she heads to the family's
cabin in Sleeping Falls, Michigan. Unfortunately, her car barely hit the city
limits before breaking down. And with no money for repairs, the scrolling
marquee above the biker bar advertising a mechanical bull riding contest seems
like a perfect solution.
Jay Westfield
learned at an early age to avoid women who chase the limelight. After all, his
mother had been the star attraction in Harvey's Traveling show. The minute
Leslie clears the door in cut-offs and skimpy tank top, things heat up. She's
on a mission and he wants no part of it. The last thing he expects is the
attraction he feels seeing her on the back of Old Iron.
Add a squeezy rag
doll named Mr. Jingles, the colorful antics of newfound friend, and the
renowned tarot-card reader Madame Luella. Leslie's about to discover in order
to find the man of her dreams she must be willing to believe in magic.
Excerpt from Man of Her Dreams:
Jay has just found his
mother, Madame Luella, who ran out on him when he was a boy.
Jay entered the Bull Pen to find a
handful of guys watching a ball game from a television mounted in the
corner.
Rowdy
stood at the end of the bar, looked up and nodded to Jay. "Haven't seen you
since the other night." The blue do-rag tied across Rowdy's head hid his
receding hairline. He shook Jay's hand. "I'm glad you stopped by. I wanted to
apologize. I'm sorry about that business with Spike. He can be an asshole when
he's had too much to drink."
"Don't
worry about it," Jay said. "Shit happens. Spike will get what's coming to him."
"Yeah," Rowdy said. "They always do." He
placed one hand on the bar. "What can I get you?"
"My
usual."
Colorful bottles of all shapes and sizes
lined the shelf. Rowdy grabbed a glass
and filled it with crushed ice. His hand hovered over a square bottle of Jack
Daniels. "You sure that's all you want? Nothing else?"
"Positive. Iced tea, no sugar."
Rowdy poured the tea, the amber colored
liquid looked enough like whiskey to fool anyone. Not that Jay cared one way or
the other. It may be a biker bar, but if Jay wanted a tall glass of milk, he'd
order one. He didn't give a damn what people thought. He preferred tea. And
Reba made it strong, just the way he liked.
Rowdy
set the bottle of whiskey on the bar. "In case you change your mind," he said,
and wandered back to the end of the bar to watch the game.
Jay wiped the moisture on the glass, the
beads of condensation wetting his hands. He needed to get a grip before going
home. The Bull Pen might not be the best choice, but at least he wasn't alone.
Regardless how many years he spent
putting the past behind him, nothing had really changed. Seeing Luella brought
it all full-circle. Her appearance, the hot-pink camper, right down to the
phony crystal ball she kept on the table, all verified everything was still the
same. He was still the same. Like a stupid mutt, he'd only been chasing his
tail.
Foolishly, he'd hoped if he put
enough distance and time behind him, worked hard and lived right, he'd be able
to look himself in the mirror and not see the ugliness of his past.
Tonight, he realized that would never
happen. Nothing could change who he was or where he'd come from.
The man picked his trousers off the
floor while Luella staggered into the bathroom. Jay sat at the table and gulped
down his cereal, hoping the guy would leave before Sonny arrived. The two always
rode their bikes to school together.
Jay needed to ask his mom for lunch
money. If she didn't come out of the bathroom soon, he'd be late. Jay tapped on
the door. "Mom," he said. "I need money for lunch."
Luella cracked the door and poked her
head out. "Steve, give the kid some money, will you? I'll pay you back later."
She smiled, "with interest." The dark smudges of last night's makeup gave her a
ghoulish appearance.
"Forget it," Jay said, and attempted
to pass Steve in the cramped hallway. "I don't want his money. I'd rather
starve than have you owe him anything."
The bathroom door had already closed and he could hear her vomiting. His chest
hurt and he needed clean air, the sour stench seeping into the hall.
Steve held out a five dollar bill.
"Take it kid. You want to grow up to be big
and strong, don't ya? He swayed and leaned hard against the thin paneled wall.
"Forget it," Jay said, and started to
slide past the guy.
Steve grabbed the back of Jay's shirt.
"What's your problem? Here I am trying to be nice to you. Let me tell you
something, kid. You should be happy with five dollars. It's more than she's
worth. I could buy your mother, hell; I could buy your whole fucking family
with the change I've got in my pocket! What'd you think of that Mr. High and
fucking mighty?"
The material of Jay's shirt stretched
and he squirmed out of the shirt and broke free. His footsteps pounded the
floor as he raced through the kitchen and out the door. "Worthless piece of
shit!" the man's angry words followed him and still rang in his head long after
the school bell.
Jay crushed the ice between his teeth
fighting the urge to slump against the bar. His throat burned. It wasn't that
he felt sorry for himself. Hell no. He rubbed his eyes and lowered his head
into his hand. It was just that life could be such a bitch.
Author Bio: Teresa grew up in an old-fashioned hometown that
stretched for exactly one block. The summers were scorching. And life seemed to
crawl. She discovered that reading could take her to new places and on exciting
adventures. By the time she entered high school, she had sailed the high seas
with Captains and rode the English countryside with highwaymen, robbed stages—
well, you get the idea, she fell head over heels in love with the romance
genre.
Also by Teresa Blue: A
paranormal romance- Night Bird …because sometimes death is only the beginning.
And coming soon from
Boroughs Publishing Groups, romantic suspense Letters From Inside.
For more updates visit:
Buy
Teresa's books at: