Kristina and I were debut authors with Crimson Romance in 2012, and I'm so pleased to welcome her back to my blog. Welcome, Kristina! How did you celebrate the publication of your first book?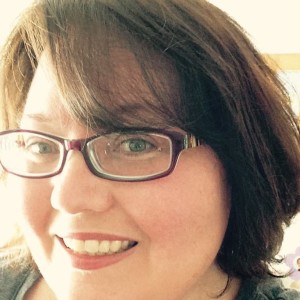 Hi, everyone! I'm so excited to be here today! My first book, What a Texas Girl Wants, was published in 2012. We (RadioMan, bebe and I) celebrate publication dates the same now as we did then: he usually sends flowers and we have a nice dinner out.
How would you describe your writing process? Do you outline? Let the muse lead you? Or something else?
I call myself a pant-lotter. I start out with the characters, and from there work up an adjustable outline that has just enough information to keep the story going forward, but not so much that I'm bored with the story. Usually my finished books only vaguely resemble that outline, but getting those first ideas down on paper is essential for me.
I love that term! I'm becoming more of a "pant-lotter" myself. Have you ever had to do major rewrites? What was your approach?
With just about every book!! No, revisions/rewrites don't go away just because you've published multiple books. The do get easier, though. The first time I see those long revision notes I always feel overwhelmed. Always. There is also a little piece of me that doesn't want to do them, so I set them aside and let my subconscious work through. Then I start by dividing up the work. The easy stuff is first – grammar/punctuation issues and that kind of thing. Then I take a break. When I come back, I divide the rest of the edits into two sections: Character and Plot. I work on Character first – because the characters *do* influence the plot! – and when those are done I take another break and start on the plot issues.
How do you handle spicy sex scenes and relatives? Are your family and friends supportive or do they choose not to read your books because of its sensual nature?
My family and friends are very supportive, and my husband – gleefully! – tells everyone he can that he's the inspiration for those spicy scenes. Which always makes me blush!!
I love that he takes credit as your muse! Has writing changed how you read books now?
Not really. If I'm reading for research, I'll make some notes, but I have become good at shutting down my internal editor so that I can read for enjoyment and relaxation.
What kind of response do you get when you tell people you are an author?
So many things! I usually get a few "oh, I wish I could write a book" comments, and I've had a few people ask me to write their life story, which I politely decline. Mostly, it's pure excitement and fun, though.
What are you currently working on?
I'm finishing up book 2 in my Billionaire Cowboys series, What the Heiress Wants, and then it's on to book 3, What the Gambler Risks. Those books will be out later this year, and I just signed a new contract with one of my publishers for a small town series that I'm excited to get to work on!
How exciting to have so many projects going. I wish you all best with them.
What the Bachelor Wants
 Series: Billionaire Cowboys, Book 1
 Book Blurb: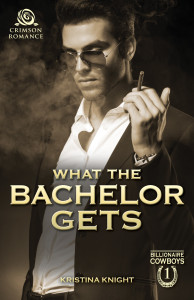 When Vegas Nightly names local property developer Gage Reeves as its sexiest bachelor, he's barraged with a stream of showgirls, local socialites, and entertainers who all expect something from him. But all Gage wants is to make a success of his new luxury shopping development.
Enter Callie Holliday. Callie dreams of having the hottest day spa in Vegas, but she's saddled with a bad location and an account balance full of zeroes. When she walks into a last-chance meeting with an angel investor and finds herself face to face with Gage, the childhood friend on whom she had a huge crush, she's not sure his reputation is the right match for her business. But then he offers her a storefront in his new high-end retail complex, and she has to admit it's a thoroughly tempting proposition. But feelings she thought were long buried threaten to turn their deal from strictly professional to decidedly personal.
It's risky business gambling on love . . .
What the Bachelor Gets is available at:
Amazon: http://amzn.com/B01AOH6KE8
B&N: http://www.barnesandnoble.com/w/what­the­bachelor­gets­kristina-
knight/1123273308?ean=9781440595745
iBooks: https://itunes.apple.com/us/book/what­the­bachelor­gets/id1075999271?
KOBO: https://store.kobobooks.com/en­us/ebook/what­the­bachelor­gets
Crimson Romance: http://www.crimsonromance.com/contemporary­romance-
novels/what­the­bachelor­gets/
Goodreads: https://www.goodreads.com/book/show/28382438­what­the-
bachelor­gets?from_search=true&search_version=service
Author Bio:
Once upon a time, Kristina Knight spent her days running from car crash to fire to meetings with local police—no, she wasn't a troublemaker, she was a journalist. Her career took her all over the United States, writing about everything from a serial killer's capture to the National Finals Rodeo. Along the way, she found her very own Knight in Shining Cowboy Boots and an abiding love for romance novels. And just like the characters from her favorite books, she's living her own happily ever after.
Kristina writes sassy contemporary romance novels; her books have appeared on Kindle Best Seller Lists. She loves hearing from readers, so drop her a line!
Visit Kristina at:
Website: http://www.kristinaknightauthor.com
Facebook: http://www.facebook.com/kristinaknightromanceauthor
Twitter: http://www.twitter.com/authorkristina
Pinterest: http://www.pinterest.com/authorkristina/
Goodreads: https://www.goodreads.com/author/show/5827833.Kristina_Knight
Google+: https://plus.google.com/+KristinaKnightAuthor/posts
Amazon Author Page: http://www.amazon.com/Kristina-
Knight/e/B0081LO6DM/ref=dp_byline_cont_ebooks_1